Exclusive: Economist explains impact of US elections on ordinary South Africans
- The United States 2020 elections have been playing out under a global spotlight
- Many people want to know how the outcome of an election taking place on the other side of the world will affect South Africans
- Briefly.co.za spoke to economist analyst Tshego Ramatlo, who explored the impact of the election on SA
PAY ATTENTION: Click "See First" under the "Following" tab to see Briefly.co.za News on your News Feed!
By Lwazi Nongauza: Freelance Journalist
''The key thing about who wins is the fiscal stimulus package in the US. The Democrats want a bigger stimulus package while the Republicans prefer a stimulus package that is smaller. Any stimulus package is positive for the US economy and indirectly for our economy.''
Those are the words of independent economist analyst, Tshego Ramatlo, as she contextualises the direct impact of American elections on ordinary South Africans.
In an exclusive interview with Briefly.co.za, Ramatlo said it goes without saying that because of its global power status, the United States elections are consequential to the rest of the world, including South Africa.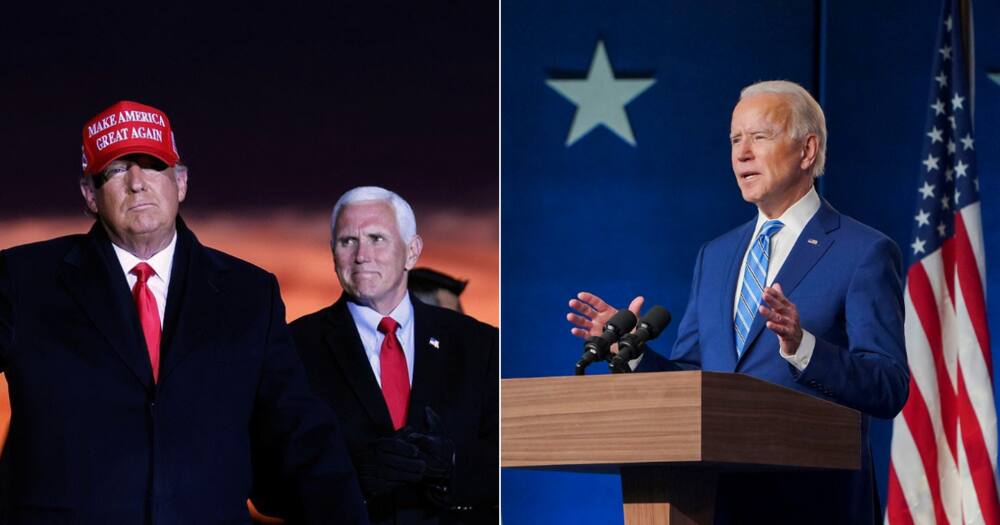 ''It is important to remember South Africa is a small open economy. We rely on big economies like the US for export trade. Any political instability in the US creates policy uncertainty. The world is in the middle of a resurging global pandemic and many economies are struggling to get back to fiscal health.
"The longer the tension lingers in America, the longer it takes for their economy to get back on track. A Biden victory is friendlier for international trade with emerging economies like China and us. A Trump victory will just mean more trade tensions and greater risk of policy uncertainty.''
Economist Scholar, Caleb Mdiza shared the same sentiments with Ramatlo. Caleb believes that among other things, the results of the elections might aid South Africa with its Covid economic recovery.
According to Caleb, the more liberal approach of Biden's might be more progressive and helpful to SA's economy with Foreign Support from the USA. Whereas, the conservative approach by Trump might be not as beneficial for SA's economy.
So, according to Ramatlo and Caleb, the two (Joe Biden and Donald Trump) candidates geopolitical convictions will have a ripple effect on trade with every country in the world, South Africa include.
In simple terms, the US elections results (for ordinary South Africans) are that they will determine the price of basic items like the iPhone (which is an American product but produced in China).
Whether or not the price of it will be high because of China tariffs or it will be lower because of China's cheap labour.
Meanwhile, Briefly.co.za reported that EFF leader Julius Malema has given his opinion on the US elections which have been plagued with drama in recent days.
During a 'special visit' to Pharmacy Direct on Wednesday, Malema said global democracy is in question if first world nations are concerned about alleged electoral fraud and vote-rigging:
"If they are robbing each other it is good. They are tasting what we have been tasting here in Africa. They must know what the rigging is about, but Trump is a crybaby, he must accept defeat. If he is defeated he must accept. The same with Biden."
Enjoyed reading our story? Download BRIEFLY's news app on Google Play now and stay up-to-date with major South African news!
Source: Briefly News