Gareth Cliff gets flagged by fact checkers in post regarding election
-Gareth Cliff posted to Instagram about the US election race between Donald Trump and Joe Biden
- The radio host posted a graphic to his profile that was flagged by Instagram fact checkers as containing unconfirmed and misleading information
- Cliff was not deterred by the alert and said that people should not rely on fact checkers
PAY ATTENTION: Click "See First" under the "Following" tab to see Briefly.co.za News on your News Feed!
Gareth Cliff posted pictures to Instagram that got flagged by the social media platform's fact checking department.
All4Women reported on how Cliff posted a graph depicting the lead that Joe Biden had on Donald Trump in the state of Michigan and followed with a logo that stated, "Fraud".
The post was flagged with the message, "Missing context. The same information was reviewed by independent fact-checkers in another post." If clicked further, the message continued, "Independent fact-checkers say information in this post is missing context and could mislead people."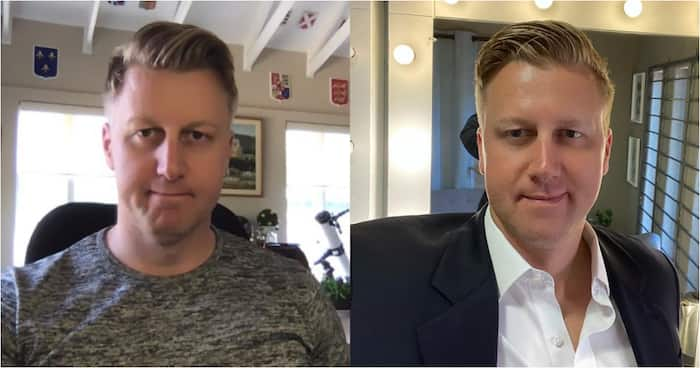 Cliff commented his personal opinion on his own post:
"They're not credible. Self-appointed. Biased. Untrustworthy. If you rely on fact-checkers you're really stupid, gullible or ideologically myopic."
He also previously hosted conspiracy theorist David Icke on the show, whose Facebook, Youtube and Twitter accounts have reportedly been suspended for spreading unfounded theories and misinformation.
Previously, Briefly.co.za recently reported on the So What Now? host, e.tv and eNCA being fined by the Broadcasting Complaints Commission for spreading misinformation.
Gareth Cliff and his show So What Now? have been fined by the Broadcasting Complaints Commission of South Africa. Both e.tv and eNCA have been fined R10 000 for failing to uphold the broadcasting code to which media outlets are required to adhere.
The show had conspiracist David Icke on as a guest and both he and Gareth Cliff discussed the COVID pandemic. Neither one quoted any scientific or medical evidence in the interview and discussed the coronavirus being a concocted hoax as well as making several untrue claims about the virus.
Media Monitoring Africa reported the episode to the BCCSA for spreading misinformation about a public health crisis that could potentially cause harmful consequences.
Media Monitoring Africa was quoted by All4Women as saying:
"In the current context, as South Africa and the world grapple with the devastating effects of the Covid-19 pandemic, broadcasts of this nature that patently seek to spread disinformation should be carefully scrutinised, as they do not serve the public interest or further any meaningful engagement on the subject."
Enjoyed reading our story? Download BRIEFLY's news app on Google Play now and stay up-to-date with major South African news!
Source: Briefly.co.za