Imbewu teasers: November 2020
Imbewu on e.tv and eExtra is one of the soap operas that will engross you because of the twist in its plot. The soapie revolves around an oil business. Apart from the endless quest to take over the venture, families fight among themselves to gain power over one another. If you wish to catch up with the highlights of the show, check out Imbewu teasers for November 2020.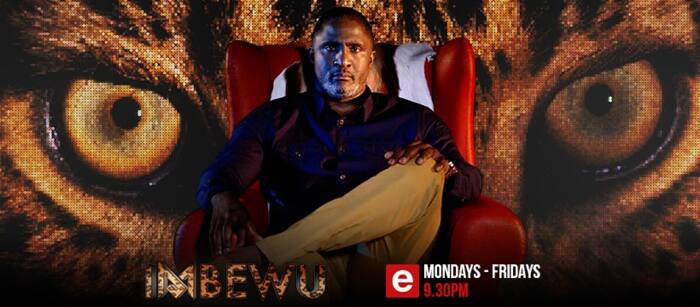 In the past Imbewu episodes, the probe to unveil the facts regarding Ngcolosi's murder has been on. Nkululeko has been out looking for facts about the murder since all fingers are currently pointing at him. Will the solution of the puzzle regarding the murder be found? Check out the details of Imbewu teasers for more information.
Imbewu teasers for November 2020
A beautiful love story has been growing, and the best part about it is that the lovebirds are willing to make it work. Meanwhile, some of the darkest secrets are coming out. Some of the cast members try to get their way through tricky situations through deceit. These are some of the events that you should brace yourself up for in the oncoming episodes.
Episode 666 - Monday, 2nd of November 2020
MaZulu discerns that Phakade was telling the truth when she spoke about Menzi being married.
Episode 667 - Tuesday, 3rd of November 2020
The board clears Nkululeko, and this makes Shria cry.
Episode 668 - Wednesday, 4th of November 2020
Celiwe disgusts the members of the Bhengu family since her love causes her to lead a healthy lifestyle.
Episode 669 - Thursday 5th of November 2020
Menzi pleads with MaZulu to give the relationship a chance.
Episode 670 - Friday, 6th of November 2020
Violet gets overwhelmed by anger and threatens to murder the members of the Bhengu family.
Episode 671 - Monday, 9th of November 2020
MaNdlovu decides to go out and confront Zethu. However, when she gets to her location and sees the baby, she gets carried away and falls in love with it.
Episode 672 - Tuesday, 10th of November 2020
Nkululeko tries to make Shria make a careless mistake and admit that she was behind Ngcolosi's demise.
Episode 673 - Wednesday, 11th of November 2020
Thu Sheleni's lover shows up, and everyone is baffled by her looks and attitude.
Episode 674 - Thursday, 12th of November 2020
Nkululeko demands that Nirupa obtains information from MaZulu. Nirupa gives in and makes MaZulu let the cat out of the bag; hence, he finds out the identity of the person that murdered Ngcolosi.
Episode 675 - Friday, 13th of November 2020
Violet attempts to commit suicide although she survives the attempt, and this makes Menzi feel conflicted.
Episode 676 - Monday, 16th of November 2020
Celiwe goes out on a date with Thu Sheleni, and since the date goes well, they agree to plan for another one.
Episode 677 - Tuesday, 17th of November 2020
Fikile assists the boys to narrow down to the number that could help them find a lead, although Phunyuka keeps track of his steps.
Episode 678 - Wednesday, 18th of November 2020
Buhle forewarns Zithulele about Lungani being dangerous.
Episode 679 - Thursday, 19th of November 2020
Phunyuka opens up to Nkululeko and Zithulele about the deal that Ngcolosi had with the members of the Maphumulo family.
Episode 678 - Friday, 20th of November 2020
Buhle suggests that Thu Sheleni and Celiwe should kiss.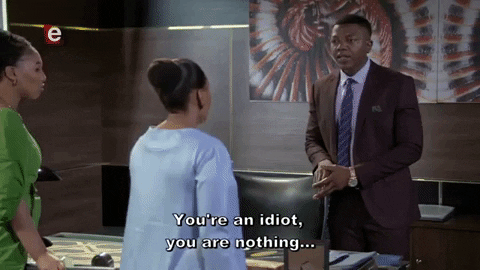 Episode 681 - Monday, 23rd of November 2020
Nkululeko and Zithulele discover Phakade's move to sell his shares in the company, and the news shakes them to the core.
Episode 682 - Tuesday, 24th of November 2020
Celiwe prepares for her first kiss, although things do not go according to her expectations.
Episode 683 - Wednesday, 25th of November 2020
MaZulu and Nirupa finally get to sit down and have a sensible conversation. They reach the common goal of taking down the members of the Maphumulo family, although it looks like it is a risky move to take.
Episode 684 - Thursday, 26th of November 2020
Nirupa and Lungani have a disagreement before setting everything into motion.
Episode 685 - Friday, 27th of November 2020
Zamazama unexpectedly shows up at Shria's house and claims that Shria ordered him to murder Ngcolosi; therefore, he demands some money to keep his mouth shut.

Episode 686 - Monday, 30th of November 2020
Zamazama reaches out to Nkululeko to inform him that he knows the identity of the person that murdered Ngcolosi.
Nkululeko
Apart from a failing marriage, it looks like Nkululeko has a bumpy ride as he is declared the prime suspect in Ngcolosi's murder. Even though the board chooses to believe him, he still goes the extra mile to look for evidence to clear his name. Will he come up with factual information?
Shria
Shria gets emotional when she learns about the board's decision to let Nkululeko go. Later, Zamazama shows up at her door and alleges that she instructed him to kill Ngcolosi. He goes ahead to demand some money from him. Will Shria play along or will she let him threaten her?
Imbewu teasers highlight how dramatic the events in the show are getting. Therefore, if you wish to find out more gist, be sure to tune in to e.tv every weekday at 21h30 or eExtra at 10h15. You can catch the repeats every weekday at 12h30 or on Saturdays as from 11h20 on e.tv.
READ ALSO: Binnelanders teasers: December 2020
Briefly.co.za reported about exciting Binnelanders teasers for November 2020. The snippets highlight Elana's miseries and how complicated her situation gets. She gets too overwhelmed by emotions and ends up breaking some of the most significant bonds.
Source: Briefly.co.za