Donald Trump doubles down on voter fraud claims in a barrage of tweets
- Donald Trump has launched a barrage of tweets on Saturday doubling down on his claims of voter fraud
- So far, Trump has not produced any evidence of voter fraud to support his claims
- Trump has claimed that thousands of votes were submitted after the deadline in the hotly contested state of Pennsylvania
- He has called for the vote count to stop, while Joe Biden had called for calm and to allow the process to run its course
PAY ATTENTION: Click "See First" under the "Following" tab to see Briefly.co.za News on your News Feed!
US President Donald Trump has doubled down on his claims that massive voter fraud has taken place in the elections.
He has sent out a barrage of tweets in which he alleges that thousands of illegal votes were submitted after the deadline on the day of the election in Pennsylvania resulting in the majority shifting to the democrats.
Trump goes further and claims that the votes were counted in secret with republicans being able to observe the process.
"Tens of thousands of votes were illegally received after 8 P.M. on Tuesday, Election Day, totally and easily changing the results in Pennsylvania and certain other razor-thin states. As a separate matter, hundreds of thousands of Votes were illegally not allowed to be OBSERVED..."
He posted a tweet with a picture of a Supreme Court ordering mail-in ballots received on the election day.
So far the Trump and his campaign have not produced any evidence to substantiate these claims of voter fraud. Despite this, he is demanding that the vote count stops in Pennsylvania. If Biden wins any of the contested states he would have achieved the majority needed in the Electoral College to win the election.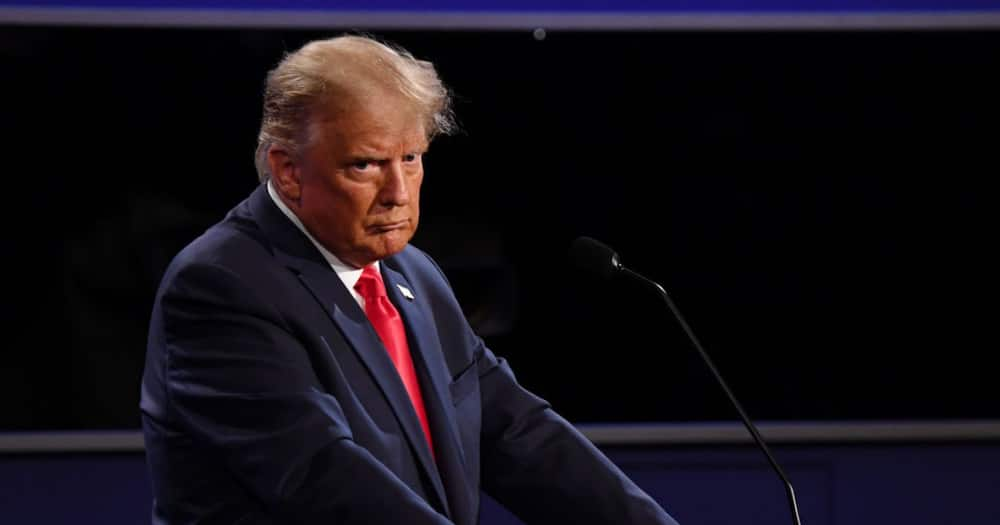 The story is still developing but so far many observers have not backed up Trump's claims of voter fraud or that votes had been received after the deadline.
Twitter has attached warning to Trump's tweets warning that the contents of his tweets are possibly disputed or misleading.
CNN reported earlier that top Republicans are defending Trump's baseless claims of voter fraud.
Trump's lawyer has also claimed that voter fraud has taken place and has been very vocal of voter fraud.
So far Trump's attempts to get the vote stopped in court have been unsuccessful with some of the cases being thrown out of court due to lack of evidence.
Joe Biden has called for calm and to allow for the election process to run its course, which is in stark contrast to Trump's claims of illegal voting and demands that the counting stop.
Earlier, Briefly.co.za reports that Rupert Murdoch is a staunch supporter of US President Donald Trump but it appears that the winds of change are blowing and his massive media empire is turning against Trump.
The tone of messages coming out of Murdoch-owned media outlets is not supporting Trump's allegations of voter fraud and have focused on Trump's legacy. Essentially, how he chooses to leave office will affect how his presidency is perceived in future.
Enjoyed reading our story? Download BRIEFLY's news app on Google Play now and stay up-to-date with major South African news!
Source: Briefly.co.za