Ring of Fire 2 teasers: November 2020
Love is a beautiful thing, especially when two people mutually agree to be together. However, it becomes a hard nut to crack when family members get involved and try to control the institution. Ring of Fire 2 teasers for November 2020 provide snippets of the story of Anurag and how much he has to endure as his family tries to control him.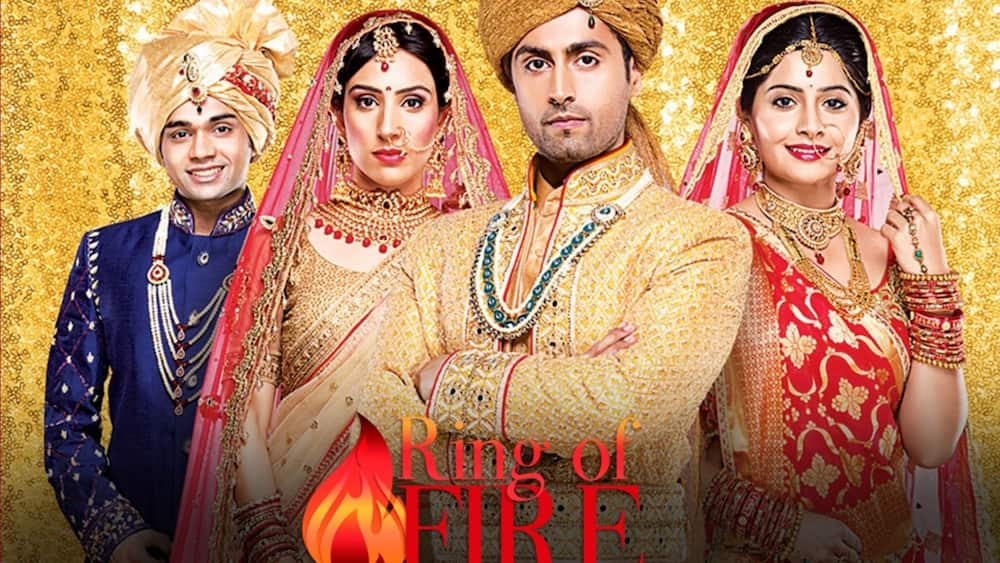 Ring of Fire 2 features the life of Anurag, a young man with a bright future. His future gets ruined when his family insists on him getting married. The worst part about it is that his parents conflict on the person that he should marry. Will they consider his voice amidst the confusion? Ring of Fire teasers for November 2020 highlight some of the events in the show. You should check them out.
Ring of Fire 2 teasers for November 2020
How will Anurag handle the dilemma that he is in? Will he end up with Ragini or Srishti? Will his parents let him choose the woman that he loves? Read on for more details.
Episode 1 - Wednesday, 25th of November 2020
The PWD engineer drives his scooter, humming to a song; he is unaware of the presence of Ragini and her men who are coming after him. Ragini orders her men to stop the engineer and humiliate him for failing to stick to the rules of the deal as they agreed. In the meantime, Ragini's father engages Anurag's parents in talks regarding their daughter marrying Anurag. Srishti's father also arranges for a meeting with Anurag's parents to propose a deal for his daughter to get married to their son.
Episode 2 - Thursday, 26th of November 2020
Anurag's mother wants her son to marry Ragini, although her husband declines it, stating that Ragini is the daughter of a thug. Parag, Ragini's brother, learns of his sister's probable marriage to Anurag, and the news makes him troubled.
Episode 3 - Friday, 27th of November 2020
Vidhvan, Anurag's father, meets Parag, and he is unhappy to learn that his family accepted the shagun that Parag brought.
Episode 4 - Saturday, 28th of November 2020
Srishti's family proposes the value that they are willing to pay for the dowry, although Anurag's mother declines, and the conversation leads to a heated exchange. Anurag and Srishti sit back and listen to them hurl hurtful words towards each other. Narad tells Ragini about the deal that Tribhuvan will make with Anurag's family. Meanwhile, Srishti reaches out to Anurag, although Vishnu receives the phone call and talks to her.
Episode 5 - Sunday, 29th of November 2020
Anurag intervenes when Vikral's goons try to ruin the shops, and Parag spots him and informs his men not to harm him. Vidhwan's brother goes to Ragini's house to return the money that Vikral sent them.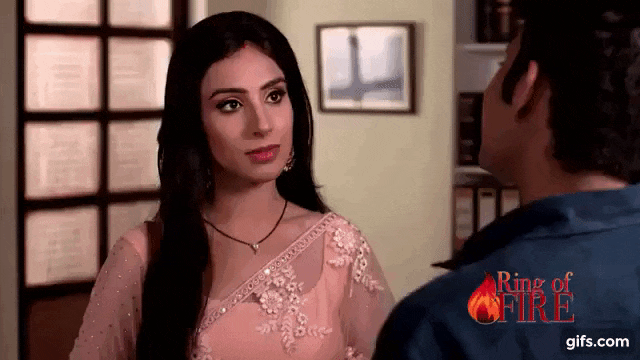 Episode 6 - Monday, 30th of November 2020
Ragini holds a man and a lady at gunpoint and threatens to kill them if they do not teach her English and make her behave like a lady to please Anurag. Radhey Shyam locks himself up in the room; hence, Srishti's father breaks in and learns that he committed suicide.
Anurag
Anurag gets into a complicated situation as his parents decide to choose a wife for him. His mother chooses Ragini, although his father insists that his son will not marry the daughter of a thug. Srishti's parents also try to ask him to marry their daughter. Whom will he choose between the two women?
Ragini
Ragini engages in heinous acts and attacks Anurag. Later, her parents inform her about their prospects to marry her off to Anurag. When she learns about this, she holds two people captive and asks them to transform her into a lady that would please Anurag. Will Anurag consider her as his wife?
Ring of Fire 2 teasers for November 2020 highlight how intense the show is going to be. Therefore, you ought to watch full episodes every day on Zee World.
READ ALSO: Binnelanders teasers: December 2020
Briefly.co.za recently published the details of Binnelanders teasers for December 2020, and the highlights are proof of the drama that awaits you. You should check them out for details on what is going to happen to Elana and Conrad.
Source: Briefly News