Pastor Omotoso's family furious that the court has denied him bail
- Pastor Omotoso's family are upset that he has been denied bail as he faces charges ranging from assault to human trafficking
- His spokesperson argued that other religious leaders have been granted bail such as the Prophet Bushiri
- Reverend Timothy Omotoso was arrested by the Hawks in 2017 when he allegedly tried to flee
PAY ATTENTION: Click "See First" under the "Following" tab to see Briefly.co.za News on your News Feed!
Reverend Timothy Omotoso faces charges ranging from assault to human trafficking. He was arrested in 2017 by the Hawks after allegedly trying to flee.
His family are furious that he has been denied bail and have accused the court of being thieves by robbing him of his freedom.
Omotoso family spokesperson Derrick Mosoana has been very critical of the court for not granting bail.
According to IOL Mosoana said the court had granted Prophet Bushiri bail despite the fact that he posed a significant flight risk.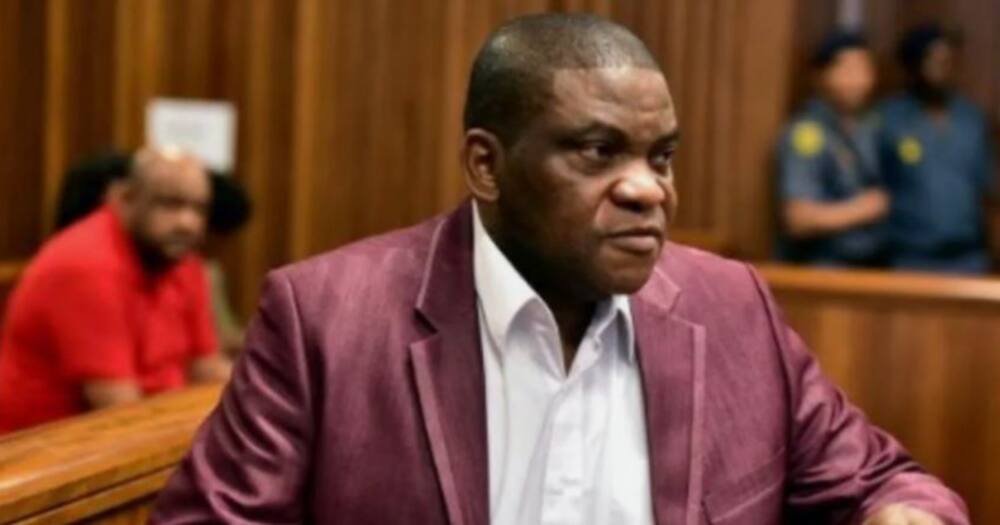 He also cited other cases where people charged with similar offences were released on bail.
Earlier, Briefly.co.za had reported that Controversial pastor Timothy Omotoso was denied bail today in the Port Elizabeth High Court. This is the third time Omotoso has been denied bail since his arrest.
Omotoso faces 97 charges including rape, sexual assault and human trafficking. He was arrested in 2017 and has been behind bars ever since. He was charged alongside church members Lusanda Sulani and Zukiswa Sitho.
The 62-year-old has tried applying for bail in the past but his attempts were denied by the courts. He was arrested by the Hawks Human Trafficking Unit at the Port Elizabeth International Airport in April 2017.
In other news, on Friday this week Shepherd 'Major 1' Bushiri, his wife Mary and both co-accused, Willah Mudolo and Landiwe Ntolkwana, were all back in court to face the Pretoria judge. Earlier this week, the controversial church leaders, along with one of the co-accused, Landiwe Ntolkwana, received bail following a three-times-delayed bail hearing.
After they received their judgments, all four were told to make an appearance in court on Friday while the fourth accused, Willa Mudolo, heard whether or not he would also be receiving bail from the magistrate. Bushiri can preach, but with conditions, as part of his R200 000 bail conditions
Earlier this week, Briefly.co.za reported that Shepherd 'Major 1' Bushiri and his wife Mary appeared again in the Pretoria Magistrate's Court to hear the outcome of their ongoing bail application hearing. It was decided by the magistrate that the controversial church leaders were granted bail of R200 000 each.
Enjoyed reading our story? Download BRIEFLY's news app on Google Play now and stay up-to-date with major South African news!
Source: Briefly.co.za