Joe Biden religion: America welcomes 2nd Catholic president-elect since Kennedy
- On the morning of the US elections, Joe Biden prayed during mass at the Catholic Parish near his home in Delaware, US
- The president-elect once noted his parents installed in him Catholic values, labelling his faith as a gift
- The now 77-year-old has met Pope Francis twice, in 2011 and 2016, to discuss various issues
- Biden will also have to show leadership when it comes to welfare or justice issues
PAY ATTENTION: Click "See First" under the "Following" tab to see Briefly.co.za News on your News Feed!
The United States president-elect Joe Biden will be the second Catholic to occupy the White House since the short-lived reign of JF Kennedy.
Biden's faith has been highlighted throughout his campaign with his attitude always showing that he had hope in the electorate and the decision they would make.
According to America magazine, on the morning of the US elections, Biden prayed during mass at the Catholic Parish near his home in Delaware, US.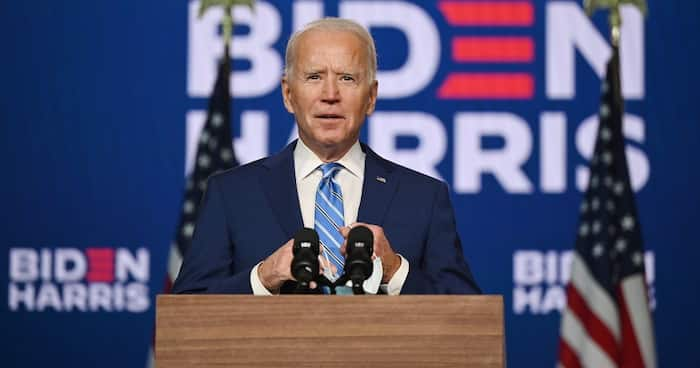 He had asked his supporters to have faith and maintain patience saying he believed he would be elected as the 46th president.
The 77-year-old, in a 2015 interview noted his parents installed in him Catholic values, labelling his faith a gift, and also shared his knowledge of Christ.
"Jesus Christ is the human embodiment of what God wanted us to do. Everything Jesus did was consistent with what generically we were supposed to do: treat people with dignity," he said.
Then there are his meeting with the current and former heads of the Roman Catholic Church, with him having met the current Pope Francis twice, in 2011 and 2016.
There is a story, which was well detailed by Religion News Service, where Biden refused to kiss the pope's ring, which is customary when meeting an esteemed cleric.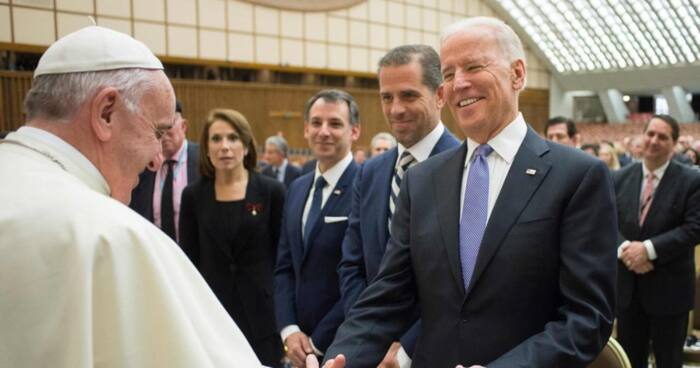 Apparently, it was Biden's mom who insisted he refrain from kissing the pope's ring.
Biden will also have to show leadership when it comes to welfare or justice issues such as abortion or LGBTQ+ rights but in his book, Promises To Keep, the president-elect noted that he was more of a cultural than Biblical Catholic.
He once said, while serving as a senator, that he was not sure if he had a right to impose his religious beliefs on others and this will give people hope that he is a man that focuses on inclusion.
Many will be waiting to see how the future US president leads having had a front seat to the leadership of the 44th Barack Obama.
Earlier on, Briefly.co.za reported how an ecstatic Kamala Harris called Biden to celebrate the good news.
With a smile on her face and her feet drawing shapes on the sand, the projected vice president-elect let out a huge, "We did it!"
Her voice slowly transformed into a gleeful chuckle and she swung left and right like a little Girl Scout.
This was it. It was their moment. They had just done the unthinkable… they had won.
And though the official declaration had still not been made, the 56-year-old knew everything that followed was just a formality.
Enjoyed reading our story? Download BRIEFLY's news app on Google Play now and stay up-to-date with major South African news!
Source: Briefly.co.za