Exclusive: Expert feels lockdown caused long-term harm, few advantages
- President Cyril Ramaphosa is expected to address South Africa soon and already kicked the week off with a dire warning about the risks of a second lockdown
- While other nations have already taken the leap and opted to implement a second bout of strict restrictions, citizens are waiting to hear whether or not SA will follow suit
- Briefly.co.za spoke to Director of the Institute for Futures Research at Stellenbosch University Dr Morne Mostert about the impact of a possible return to hard lockdown
PAY ATTENTION: Click "See First" under the "Following" tab to see Briefly.co.za News on your News Feed!
President Cyril Ramaphosa may recently have brushed off rumours that harsh lockdown restrictions are on the cards but the increasing number of countries that have entered into a second lockdown is a cause for concern.
Briefly.co.za spoke to Director of the Institute for Futures Research at Stellenbosch University Dr Morne Mostert, who commented that:
"The first hermetic form of the lockdown was already an error in judgement. While that appeared to show strong leadership at first, it had almost no longer-term advantage and will cause significant longer-term harm."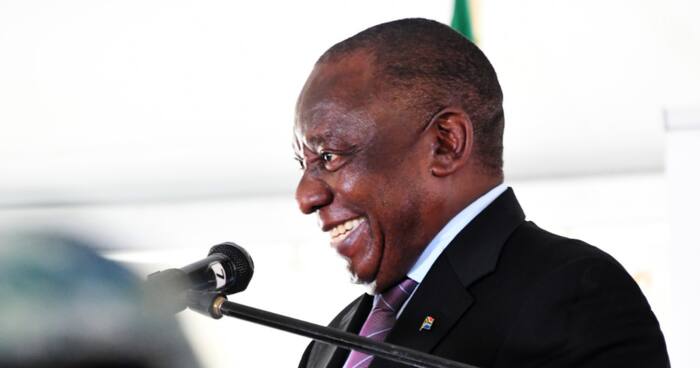 Mostert continued by explaining that the lockdown itself will 'prove worse than the disease:
"This will manifest not only in economic consequences like extended unemployment and increased government borrowing but also, paradoxically, in lower levels of health in the long-term as nutrition, health insurance and self-medication begin to suffer."
The first lockdown, in Mostert's view, has made a second total shut down 'untenable':
"In a sense, the format of the first lockdown has made another complete lockdown not only unlikely but untenable. The South African economy simply cannot afford a return to Level 1."
Mostert called for a more strategic approach to the crisis, not one based on 'avoiding the problem':
"A more strategic form of crisis management is now (and was always) required. Crisis management cannot be limited to avoiding the problem. At the IFR, we are working on alternative recovery models, including strategic modelling beyond resilience to Pro-silience, i.e. recovery strategies characterised by innovation towards alternative futures."
While the pandemic affects nearly every city on the globe in some way, Mostert points out that the actions taken now will influence who comes out on top in the long run:
"Globally, there is an opportunity to respond with inventiveness. Resource allocation will obviously come under pressure. Leading nations of the future will use the moment to reinvent strategic national priorities and allocate financial resources with fresh eyes."
In conclusion, Mostert highlighted innovation as something that is no longer optional, but a matter of survival:
"One risk lies in the approach: a continued reactive and operational approach, in which dwindling resources will simply be allocated to outdated models at a reduced capacity, will not save the day. Innovation, then, is no longer optional. It is a matter of survival."
Earlier, Briefly.co.za reported that Ramaphosa had pleaded with South Africans on Monday to consider the impact of failing to adhere to preventative measures:
"A second wave at any scale will not just dramatically reverse our health gains. It will choke the green shoots of economic recovery that have emerged, and take us back from spring to winter. To prevent a second wave of COVID-19 infections, we must observe the public health guidelines that remain in place."
The festive season is just around the corner and the President stressed the importance of avoiding a self-inflicted surge of cases:
"With the festive season approaching, it is critical that we do not become the architects of our own undoing. When we fail to wear a mask at a social gathering, when we attend crowded events, we are not only putting ourselves and others at risk. We are also putting our economic recovery in jeopardy. Let us all continue to play our part."
Enjoyed reading our story? Download BRIEFLY's news app on Google Play now and stay up-to-date with major South African news!
Source: Briefly.co.za