Ginimbi: Penny Lebyane rubs K Naomi up the wrong way with statement about accident
- Penny Lebyane got the backs of a few social media users up when she made a rather generalised statement regarding black men after a horrific accident involving a Rolls Royce
- Penny suggested that black men fail to wear seatbelts just like they do condoms and K Naomi felt this was extremely insensitive
- Penny fired back and let K Naomi know that she feels women like her are the issue as they enable reckless behaviour like this
PAY ATTENTION: Click "See First" under the "Following" tab to see Briefly.co.za News on your News Feed!
Media personality Penny Lebyane got the backs of a few social media users up when she made a rather generalised statement regarding black men. Sis had no chill and was not backing down for anyone.
Having felt some type of way over the weekend, Gigi felt the need to share her frustrations on social media. She shared a picture of a seatbelt after a horrific accident involving a Rolls Royce made headlines, suggesting that black men fail to wear seat belts just like they do condoms.
"The biggest problem for black man besides a condom!"
Having seen the post, K Naomi felt the need to let Penny know how insensitive she felt her post was. K Naomi feels Penny could have been a bit more sensitive to the situation and the deceased.
"Why do you always humiliate people to get the point across?"
K Naomi deleted her post but not before Penny had seen it. Penny lashed out, letting K Naomi know that she saw what she said and explained her reasoning for the post a little better.
"I saw that Naomi you tagged me and deleted. Let me answer your... It's your perception, not mine, and I'm not responsible for people catching strays and feelings on my timeline. If the shoe fits its your size and you have an option not to pick it and put it on. People must deal."
Penny went on to further state that women like K Naomi are a big problem as they enable this reckless behaviour.
"And women who are enablers of the behaviour.....That's the end of progress for the black nation. The beginning, during and the end. A short story about black success in the fast lane."
Briefly.co.za previously reported that Zimbabwean businessman Genius Kadungure, better known as Ginimbi, died in the early hours of this morning in a car accident. He was coming back from fitness fundi Moana's birthday party, which was held at his nightclub Dreams Nightlife Club.
He passed away with three other friends who were with him. The birthday girl Moana, Elisha and Karim. According to Twitter user @DKuwanga, Ginimbi was allegedly speeding and trying to overtake cars when the accident took place.
The driver whose car he overtook watched on as he collided with the second car he wanted to overtake.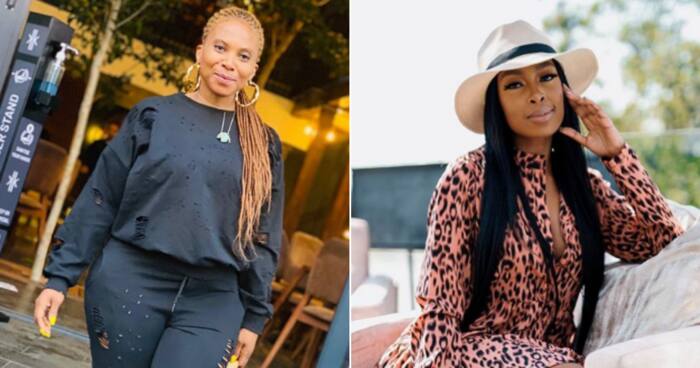 Enjoyed reading our story? Download BRIEFLY's news app on Google Play now and stay up-to-date with major South African news!
Source: Briefly.co.za