New! The End of Paradise teasers: November 2020
Are you fascinated by investigative series that revolve around crime with a little hint of drama? If that is the case, check out The End of Paradise. The series is a spin-off of The Way of Paradise. However, there are a few changes in the roles of some of the cast members. Meanwhile, The End of Paradise teasers provide highlights of what you should expect from the show.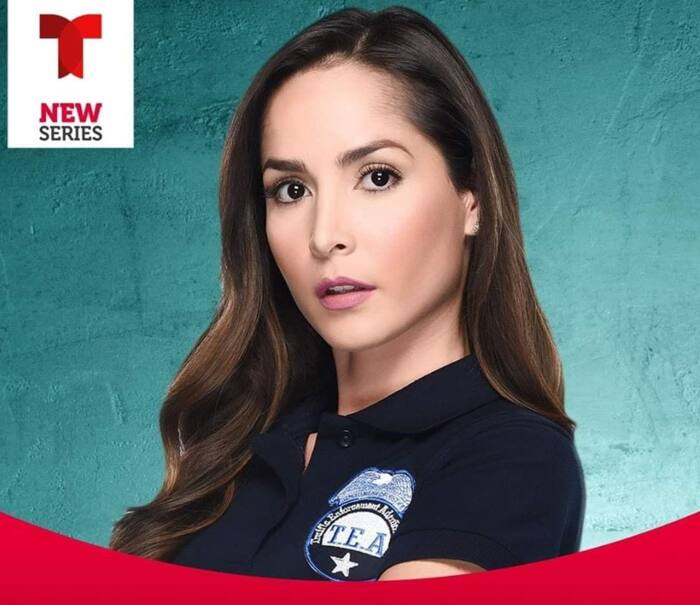 The End of Paradise storyline highlights the life of the characters after two years and the rapid transformation in their lives. Catalina lands the position of director of DEA of Colombia, and her quest to take down the members of the Babys Cartel is unquestionable. She risks her life and that of her daughter while in her line of work. The End of Paradise teasers for November 2020 provide snippets of what you should brace yourself for in the oncoming episodes.
The End of Paradise teasers for November 2020
Albeiro receives some news that changes the trajectory of his life. Salvatore tries to initiate a beautiful relationship with Hilda, and Catalina and Valeria experience something that they predicted during their mission in Las Vegas. These are some of the snippets that you should prepare for in the oncoming episodes.
Monday, 16th of November 2020
Yésica receives some startling medical news, and Catalina, the director of the Drug Enforcement Administration of Colombia, goes out on a mission to look for Mariana, her daughter.
Tuesday, 17th of November 2020
Salvatore goes to see Hilda and invites her for a meal. He hopes to convince her to take part in the Fashion Week, and Albeiro spots them kissing.
Wednesday, 18th of November 2020
Salvatore gathers the courage to open up to Hilda about the feelings that he has towards her, and Valeria asks for Catalina's permission to travel to Las Vegas alone. Meanwhile, Albeiro nurses Jota.
Thursday, 19th of November 2020
While in Las Vegas, Catalina and Valeria and the other agents go out to meet with Agent Osman. When Agent Osman spots Valeria, he becomes timid.
Friday, 20th of November 2020
Rubens takes over Agent Oman's position, and Catalina informs him about the Babys Cartel. She also tells him about her suspicions regarding his involvement in drug trafficking.
Saturday, 21st of November 2020
Albeiro discovers that he is HIV positive, and the news devastates him. Meanwhile, an unexpected fight breaks out between Julián and El Chicano immediately after taking the XY4 drug.
Sunday, 22nd of November 2020
Carlos vows to find the person behind the death of his daughter, and Hilda and Jota stumble upon Albeiro's farewell letter.
Monday, 23rd of November 2020
Titi makes it to Les Vegas, and his arrival bothers Mano. Hilda questions Calvo, and the confrontation draws everyone's attention; hence, they join forces in ousting him.
Tuesday, 24th of November 2020
Jota gets arrested, and Hai Meng kidnaps Meng. Mano Negra reveals exciting details about the X6 vaccine for HIV.
Wednesday, 25th of November 2020
Carlos asks everyone at Hilda's house for betraying Jota, and Paola asks Hia Meng to accompany him to China.
Thursday, 26th of November 2020
Salvatore opens up to Johana about his love for Hilda. Albeiro informs Catalina about the need to find Paola since her DNA has been linked to a crime.
Friday, 27th of November 2020
Gabriel finds it difficult to contain his attraction to Catalina Jr, and Jota goes to jail where he meets Santiago. Meanwhile, Catalina gathers the courage to go out and meet Titi alone.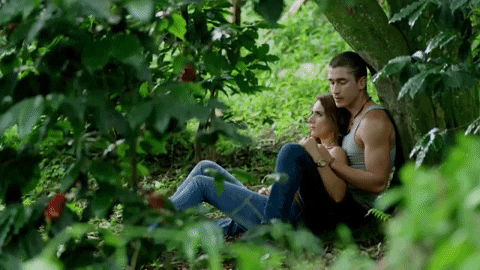 Saturday, 28th of November 2020
While in jail, some of the inmates attack Jota. Titi and the agents from the DEA engage in a heated confrontation, and Moncho kisses Mariana.
Sunday, 29th of November 2020
Catalina breaks the DEA rules, and this makes Rubens livid, and Mariana battles with her drug addiction and the withdrawal symptoms take a toll on her.
Monday, 30th of November 2020
Catalina and her daughter escape in an ambulance, and she promises always to protect her. Albeiro reaches out to Catalina and opens up about his condition and his hopelessness in life.
Catalina
Catalina lands the position of the new director of the DEA in Colombia, and her determination to end the cases of drug trafficking lead her to Las Vegas. She goes out to meet Titi, and the meeting does not go according to her expectations. Therefore, she flees with her daughter in an ambulance. Who has she crossed the lines with?
Albeiro
Albeiro offers to take care of Jota before he is taken in. Later, he receives some startling news about his health and the thought of being HIV positive crushes him. He jots down a farewell letter that Hilda and Jota stumble upon. Later, he reaches out to Catalina to inform her about his condition. How will Catalina react to the news?
How did you feel when going through The End of Paradise teasers for November 2020? If you cannot stand the suspense in the plot of the show, be sure to check it out on Telemundo every day. You will fall in love with it.
READ ALSO: Ring of Fire 2 teasers: November 2020
Briefly.co.za recently published the details of Ring of Fire teasers and the twists in the plot of the show are worth checking out. The snippets highlight Anurag's plight as his parents force him to get married to a lady that he does not like. Will he forego his happiness at the expense of his family's interests?
Source: Briefly.co.za