Covid-19 update: Pfizer vaccine 'strongly effective' in early days
A Covid-19 vaccine has been lauded as strongly effective and having exceeded expectations, a development that has been met with cautious excitement. Briefly.co.za explores the latest updates on the pandemic in South Africa.
PAY ATTENTION: Click "See First" under the "Following" tab to see Briefly.co.za News on your News Feed!
The globe is still battling against the coronavirus but some good news in the fight against the virus has been found.
A vaccine under trial is showing results that have seen it labelled highly effective against Covid-19.
Briefly.co.za explores the latest updates on the pandemic below: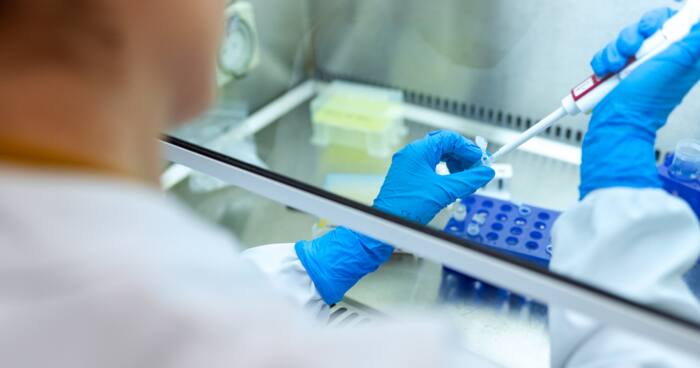 1. Covid-19 vaccine showing positive results
Pfizer and partner BioNTech has announced that their Covid-19 vaccine has been strongly effective, having exceeded expectations with results that are set to be met with cautious optimism and even relief.
The vaccine is the first to be trialled in the US to generate late-stage data with the companies saying that an early analysis showed that individuals who received two injections, 3 weeks apart, had experienced more than 90% fewer cases of symptomatic Covid-19 than those who simply received a placebo.
Pfizer is expected to cross a milestone needed in order to file for emergency use authorization to distribute next week.
STAT spoke to William Gruber, Pfizer's senior vice president of vaccine clinical research and development, who commented that:
"I've been in vaccine development for 35 years. I've seen some really good things. This is extraordinary. This really bodes well for us being able to get a handle on the epidemic and get us out of this situation."
2. Some patients may only show gastrointestinal symptoms- Study
A recent study, done by a research team from the University of Alberta's Faculty of Medicine and Dentistry, has found that nearly one in five Covid-19 patients may only display gastrointestinal symptoms.
Researchers found potential signs that radiologists should keep an eye out for when looking at abdominal imaging, as these signs may be a red flag for a possible Covid-19 infection.
These findings were published in the Abdominal Radiology journal and encompased a total of 36 studies which were then analysed by the research team.
2. Mkhize on latest statistics
Health Minister Dr Zweli Mkhize has provided SA with an update on the Covid-19 pandemic.
In a statement issued on Monday evening by the Department of Health, Mkhize confirmed that:
"As of today, the cumulative number of detected COVID-19 cases is 738 525 with 1 247 new cases identified since the last report."
The Minister also reported the latest number of Covid-19 fatalities recorded in the country:
"Regrettably, we report 36 COVID-19 related deaths today: 8 from Eastern Cape, 20 from the Free State, 1 from Gauteng, 1 from Mpumalanga and 6 from Western Cape. This brings the total number of COVID-19 related deaths to 19 845."
Earlier, Briefly.co.za reported that President Cyril Ramaphosa has used his weekly letter to South Africans to issue a warning over the Covid-19 pandemic.
The threat of a possible second wave of Covid-19 infections could be the undoing of the economic recovery achieved to date.
This comes as numerous meetings will be taking place to determine the path forward for the nation by the National Coronavirus Command Council and Cabinet.
Ramaphosa pleaded with South Africans to consider the impact of failing to adhere to preventative measures:
"A second wave at any scale will not just dramatically reverse our health gains. It will choke the green shoots of economic recovery that have emerged, and take us back from spring to winter. To prevent a second wave of COVID-19 infections, we must observe the public health guidelines that remain in place."
Enjoyed reading our story? Download BRIEFLY's news app on Google Play now and stay up-to-date with major South African news!
Source: Briefly.co.za