Isono teasers: December 2020
It is almost hard to believe that a newly-introduced television drama series like Isono could receive almost an immediate acceptance within a few months of its introduction to the country's entertainment industry. The reason for this growing viewership is the distinctive way in which the series captures and holds one's attention and educates in the process. For anyone contemplating on a show to end the day with, Isono teasers are one of the recommended shows.

The South African telenovela Isono is about a heroic son whom a dysfunctional family gave birth to. While growing, the boy starts to look within for the required strength he needs to hinder an evil matriarch who does not stop operating until her needs are met. Mahlogonolo Manchester Mahapa created the BET television drama series while Clive Morris Productions produced it. Clive Morris, Lala Tuku, and Dom Gumede, among others, serve as the executive producers.
Isono teasers December 2020
Last month's episode ended with Msizi sending Mam' Lili reeling while Veldskoen guarantees popularity and prosperity to the VOG. So, what happens afterwards? Also, considering the ultimate reward that Abednego receives from Mary, are there ulterior motives to it? Read through the highlights of this month's episodes to have an idea of what to expect.
Episode 38 - Tuesday, 1st of December, 2020
Title: Goodbye
Abednego tries to conceal his recent sexual conquest from everyone, but Mary has other strategies. Mam' Lili explores some solutions as she is not comfortable with her losses. Esther focuses on herself after the VOG kids drop her.
Episode 39 - Wednesday, 2nd of December, 2020
Title: Decent people
Gabriel discovers something that shocks everyone about Pastor Abiola and his family. Abednego's life is endangered after the encounter he had with a drug boss. Esther takes a leap of faith with her career while Veldskoen pulls stunts to revive his.
Episode 40 - Thursday, 3rd of December, 2020
Title: Broken bones
As Gabriel searches desperately to know where Abednego is, Mary starts manipulating Esther so she could go after another man. Meanwhile, Millicent plans to restore her career and that of Bra Sol's with assistance from Noluthando and Makwande.
Episode 41 - Monday, 7th of December, 2020
Title: A hundred wedding dresses
Gabriel moves as fast as possible to ensure that Abednego's whereabouts are not discovered, but he is also delivered from any evil or death that might be hunting him. The way Mary interferes with what is not her concern puts Esther and Mncedisi back in each other's path.
Episode 42 - Tuesday, 8th of December, 2020
Title: What Msizi deserved
Msizi's goodbye intensifies tension and suddenly spoils Mam' Lili's plan.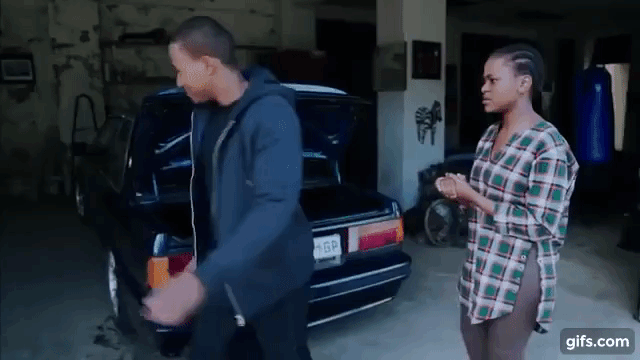 Episode 43 - Wednesday, 9th of December, 2020
Title: Lines in the sand
Gabriel lands Abiola in a mess, while Esther assists Millicent to process her loss. At the same time, Veldskoen has a big surprise for VOG.
Episode 44 - Thursday, 10th of December, 2020
Title: The best-laid plans
Abednego and Mannie plan their attack, and it must be as fast as possible because of time constraints. But then, while Gabriel is not very eager to be a part of it, Abednego is in over his head.
Episode 45 - Monday, 14th of December, 2020
Title: Undercover
Gabriel devises a tricky ploy to gain access into Mannie's warehouse, while Esther finds out that her mother does not have the power to celebrate the success of her song. As a result, she seeks solace in the arms of Mncedisi. Then, Mam'Lili lets Francina know what her medicine tastes like.
Episode 46 – Tuesday, 15th of December, 2020
Title: The big showdown
It is a showdown with the way Gabriel and the crew fall back on the bridal shop. Someone else, not Mannie, is caught off-guard. Unfortunately, it is a matter of force; there is no option.
Episode 47 – Wednesday, 16th of December, 2020
Title: Shotgun wedding
Abednego, Gabriel, and their crew are caught in a standoff with Mannie. Nevertheless, when the hotshot politician begins to have an emotional feeling for Esther, the affair of Mncedisi and Mary ends up on the shaky ground.
Episode 48 – Thursday, 17th of December, 2020
Title: Two down
Things start to move very fast after catching AB red-handed. Mary and Grabiel's commitment becomes more profound because of the former's jeering manner.
Episode 49 - Monday, 21st of December, 2020
Title: Sboshwa
Abednego is rattled after he eventually meets an enemy that spells his certain death which he never expected to see.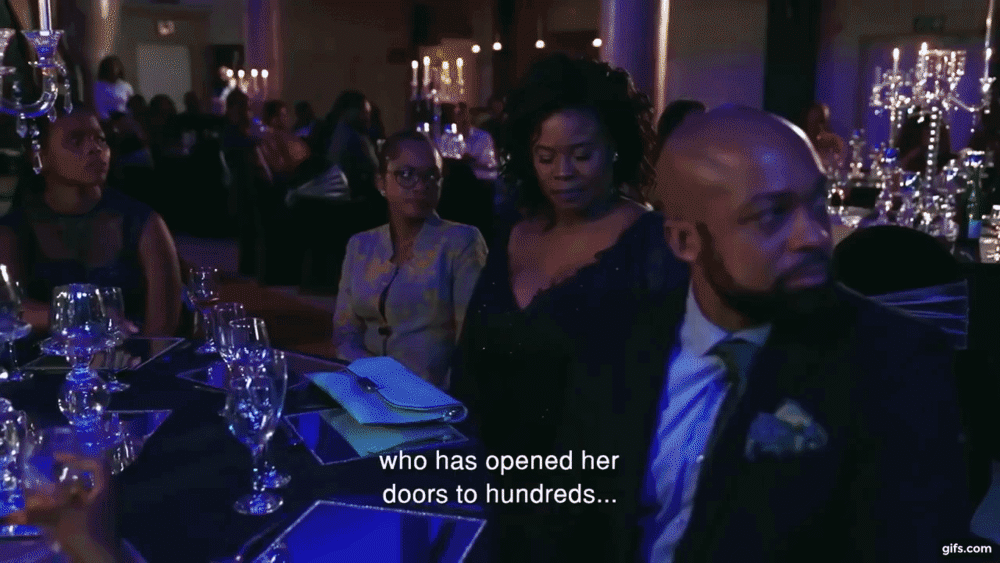 Episode 50 - Tuesday, 22nd of December, 2020
Title: I see you
Mannie's attempt to track down a gang member ushers him to his enemy's refuge, while Esther finds out the truth on why Makwande behaves the way he does. At the same time, Mary salutes the VOG Kids and plans what to do to Veldskoen.
Episode 51 - Wednesday, 23rd of December, 2020
Title: Mixed signals
After Ayo and Gabriel have dinner at Mary's place, everything comes to a halt with a gun pointed at Mary. Then, after Esther calls it quits with Mncedisi, she reconsiders her decision and changes mind. But then, Zakwe strives harder to win Lesedi's forgiveness.
Episode 52 - Thursday, 24th of December, 2020
Title: Mannie up
House Of Grace faces a life-threatening midnight menace. Unfortunately, if Mary cannot take it, that puts an end to everything.
Episode 53 - Monday, 28th of December, 2020
Title: Just like sitting chickens
Abednego's plan to deliver himself from Gazati has some level of risks, while Makwande's proposition surprises Esther since she never saw it coming. Then, Simon receives a strategy for winning Noluthando's affections.
Episode 54 - Tuesday, 29th of December, 2020
Title: Haunted
A member of the community almost loses his life because of the drugs that Gabriel and the crew steal. Mary consents to assist Jumima in settling the restless spirits that have been plaguing her, while Millicent forcibly takes Simon's gift to Noluthando so she also could build her brand. Then, Esther tries to demonstrate to Makwande that she has a strong relationship with Mncedisi.
Episode 55 - Wednesday, 30th of December, 2020
Title: Who have you become?
Gabriel is caught between an advocate and a dealer. In the meantime, Mary goes in search of answers at home, while Millicent makes over Simon. Because of this, the only thing Noluthando sees is a little brother.
Episode 56 - Thursday, 31st of December, 2020
Title: Ghost
Jumima and Mary revisit the children's home where they ran away from when they were younger. Meanwhile, Gabriel prefers an unconventional approach to assist the community in dealing with their drug problem, while the way Esther rehearses makes Mncedisi very jealous.
Mary
While Mary attempts to manipulate Esther so she could start chasing after another man, the way she interferes with what does not concern her ends up putting Esther and Mncedisi back in each other's path. But then, what is the motive behind her visit to the children's home where she escaped from when she was younger? Find out from this month's show.
Gabriel
What Gabriel discovers about Pastor Abiola and his family shocks everyone, but how do people react to it? How successful is his search for Abednego? Then, did he successfully gain access into Mannie's warehouse with his tricky ploy? Find out for yourself as you watch this month.
Endeavour not to miss any episode this month as they broadcast at 21h30 from Mondays to Thursdays on BET. However, in case you miss any day's episode, you can watch a repeat version of the previous day's episode from Tuesdays to Fridays at 18h00 and the omnibus from 09h30 on Saturdays.
READ ALSO: Generations: The Legacy Teasers: December 2020
There are beautiful things to learn also as you take out time to read Generations: The Legacy Teasers for December 2020. As published on Briefly.co.za, you will find out how someone like Mbali could attract the wrong person's attention while an unexpected pang of jealousy catches Tshidi off guard.
Also, how could it take Mrekza so long to finally discover that something fishy is going on in another part of the story that you must not miss? The show airs at 20h00 from Mondays to Fridays on SABC1.
Source: Briefly News