Report: Ace Magashule's warrant of arrest 'really' issued this time
- A Scorpio report claims that Ace Magashule's arrest is looming, for real this time
- The ANC secretary-general is reportedly going to be taken into custody and charged for corruption
- This is in connection with Magashule's alleged ties to a R255 million asbestos audit contract
- Magashule denies any wrongdoing while campaigning for the ANC
PAY ATTENTION: Click "See First" under the "Following" tab to see Briefly.co.za News on your News Feed!
ANC secretary-general Ace Magashule is reportedly set to be arrested and charged for his alleged links to the R255 million Free State asbestos audit contract.
Pieter-Louis Myburgh, the journalist who penned the Scorpio report, quipped that:
"A warrant of arrest has been issued for the ANC's secretary-general, Ace Magashule, in connection to the R255-million asbestos audit contract in the Free State. This time it is for real, we don't do fake news."
Upon hearing of the arrest warrant, Magashule, who was campaigning for the ANC in Ward 130 said:
"I have not done anything wrong, I am a law-abiding citizen."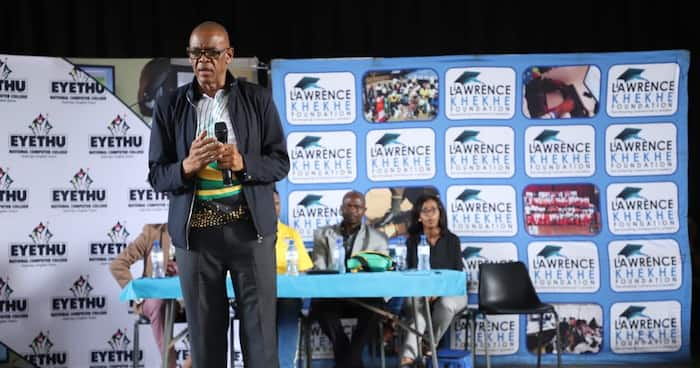 Myburgh commented that the warrant of arrest has indeed been issued for Magashule, claiming that he will be facing numerous corruption-related charges.
Magashule, according to the report published by the Daily Maverick, is expected to appear in the Bloemfontein High Court possibly as soon as this week.
The top ANC official is expected to be given an opportunity to voluntarily hand himself in.
Scorpio understands that Magashule will make his first appearance in the Bloemfontein High Court as early as this week and that he has been given an opportunity to voluntarily present himself to the authorities.
Myburgh's seemingly sarcastic comments on the authenticity of his report follow an earlier report also claiming that Magashule's days as a free man were numbered.
Earlier, Briefly.co.za reported that the Hawks had slammed this earlier report as fake news, adamant that no arrest warrant had been issued for the ANC top dog.
Ace Magashule and his lawyer said at the time that they had no idea whether or not a warrant of arrest against the politician has been granted after rumours of a Hawks clampdown.
Victor Nkhwashu, the ANC secretary-general's lawyer, explained that they had not been informed of an impending arrest:
"We have not been informed about a warrant of arrest issued against our client. Save for the news article that is circulating in the media."
Nkhwashu is said to have reached out to both the Hawks and the National Prosecuting Authority for more information, while the Hawks have denied any issuing of a warrant against Magashule.
Hawks spokesperson Hangwani Mulaudzi has dubbed the information as fake, commenting that perhaps there is 'another Hawks we are not aware of'.
Magashule has been in the spotlight over links to questionable deals in the Free State province from his time as Premier.
ANC national spokesperson Pule Mabe says that Magashule will write to the National Prosecuting Authority to establish whether or not his arrest is truly pending.
Mabe denied that this move would constitute 'political meddling' explaining that establishing the authenticity of a matter like this was vital at a time when social media help false information 'grow legs'.
Enjoyed reading our story? Download BRIEFLY's news app on Google Play now and stay up-to-date with major South African news!
Source: Briefly.co.za