Wits University reports significant breakthrough in combating HIV/AIDS
- Briefly.co.za received a media release announcing that the University of the Witwatersrand had made a historic breakthrough in the fight against HIV/AIDS
- The university conducted a study that aimed at prevention of HIV in women living in sub-Saharan Africa
- The HPTN 084 trial showed a preventative injection to be more effective in preventing the virus than the current daily pill
PAY ATTENTION: Click "See First" under the "Following" tab to see Briefly.co.za News on your News Feed!
Wits University has made a historic breakthrough in the fight against HIV/AIDS. Briefly.co.za received a press release detailing a study that found a more effective preventative measure against the virus.
The research involved finding an alternative method of HIV prevention to the current option of a daily pill. The trial, known as the HPTN 084 trial, found that a preventative injection administered once every eight weeks was not only safe but superior to the daily pill option.
The university was particularly pleased with the applications for women in sub-Saharan Africa as the injection alleviates the daily nuisance of remembering to take the preventative pill.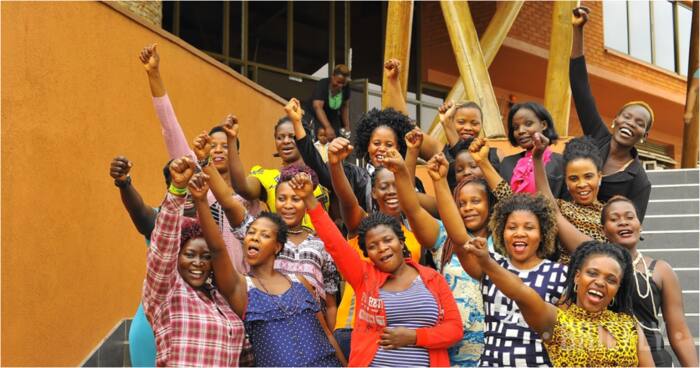 Dr Sinead Delany-Moretlwe at the helm of the HPTN 084 trial, is a research professor at the university and also director of research at the Wits Reproductive Health & HIV Institute. She said of the historic result:
"The results from HPTN 084 are incredibly important for women in Africa where lowering HIV incidence remains a priority."
"We are grateful to the women who volunteered for this study and the research staff, as this study would not have been possible without their commitment to HIV prevention."
Wits University has rightly won worldwide acclaim as being a global leader in research about and in the prevention of HIV/AIDS. Their research community has contributed an extraordinary amount of knowledge in the fight against the plague of the virus.
Briefly.co.za reported on the AIDS crisis, including symptoms and how they present in men and women, for all those who wish to be further informed.
The signs and symptoms of HIV/AIDS in men and women are commonplace enough that people often take them for granted. This has, therefore, made it one of the silent-killer diseases in our contemporary society. The virus runs particularly rampant in sub-Saharan Africa.
It is a virus that damages the immune system, which is the natural defence of the body against illness and various diseases. HIV/AIDS gets the system weaker to the point that it can no longer defend itself against life-threatening infections and diseases. Here is all you need to know about its symptoms.
Fully known as Human Immunodeficiency Virus, HIV is considered the mother of many viruses. Since it breaks down the immune system, it makes way for other infections. When this virus remains in the human body without treatment, it leads to AIDS (Acquired Immunodeficiency Syndrome). This is a stage of degeneration where the CD4 cells are completely destroyed. Therefore, understanding what the symptoms of this disease are in its early stage is vital.
Enjoyed reading our story? Download BRIEFLY's news app on Google Play now and stay up-to-date with major South African news!
Source: Briefly.co.za