Antara teasers: December 2020
Life is full of ups and downs. Different events happen, which makes a person question why bad things happen to good people. Antara teasers showcase the multifaceted aspects of life. Love and hatred, acceptance and rejection, happiness and sorrow, among others, are part of what is portrayed in this highly engaging television drama series. This month's show has a lot to offer. Even if you do not like watching drama series, you will soon find out that this is one of a kind show you must not miss.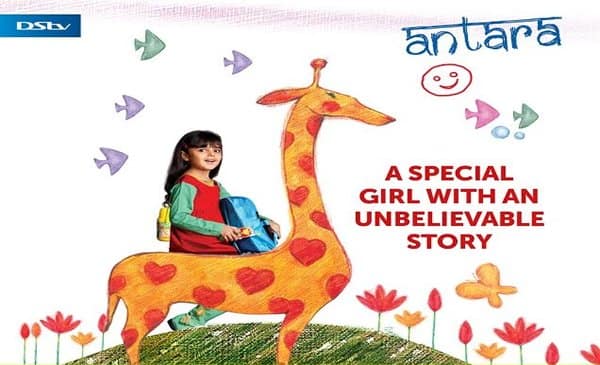 Antara Zee World full story centres on the life of a five-year-old girl known as Antara. Her mother gave birth to her out of wedlock, and in the process, she finds it challenging fitting into the unacceptable societal standards that she finds herself in. After she lost her mother to a car accident, she also needs to adapt to the new home she is now in as her stepmother does not welcome her.
Antara teasers December 2020
Things are difficult for Antara since the demise of her mother. As a young girl, she has a lot to battle with. She has autism. As a result, she lives in her world. Because people do not understand her specialty as a child, they see her as a daydreamer and a slow child. How will she survive all these challenges she is faced with? Find out from this month's Antara Zee World episodes.
Episode 22 - Tuesday, 1st of December, 2020
Aditya senses an unusual closeness between Vidya and Vikram. Then, he eventually locates where Antara is, even though the police do not want to let her go.
Episode 23 - Wednesday, 2nd of December, 2020
Vidya distances herself from Antara while Sameer's parents are becoming suspicious of what exactly can be happening to Antara. At the same time, Aditya's loan is successfully paid out.
Episode 24 - Thursday, 3rd of December, 2020
Antara misses Vidya's presence around her so much that she uncontrollably screams and shouts. Antara expresses her mind to Aditya and Vidya that she cannot comfortably live with either of them.
Episode 25 - Friday, 4th of December, 2020
The two mothers eventually make peace with the help of Abhishek and Billu. At the same time, because of a scene that Antara created at the restaurant, the manager asks them to go. Then, Aditya reasons with Vidya that it would not be a bad idea if they start a club for children who have autism.
Episode 26 - Saturday, 5th of December, 2020
Antara plays with Sameer's father's mobile device, and unconsciously, it remains under her possession until the following day. Then, to save her from whatever embarrassments, little Abhishek decides to accept the blame for the missing mobile device.
Episode 27 - Sunday, 6th of December, 2020
Everybody begins to prepare Antara for the marriage ceremony that is coming up soon. Aditya double-crosses Sameer and inquires about the boss's brother who applied for a loan.
Episode 28 - Monday, 7th of December, 2020
The problem that Aditya is undergoing continues to escalate after receiving a call from Sameer's father concerning the dimensions of the rooms that he has booked for the guests they are expecting at the wedding ceremony. Vidya decides to follow Aditya to have an idea of where he goes and what he engages himself with.
Episode 29 - Tuesday, 8th of December, 2020
Mrs Gupta takes full advantage of teasing Aditya after sighting her admiring Vidya's gorgeous look. Sameer attempts to crush the Henna event before Vidya, unfortunately, identified and exposed him.
Episode 30 - Wednesday, 9th of December, 2020
Billu does what catches everybody unaware of the marriage ceremony because he decides to have Antara as his partner. Then, Aditya tells everybody that Antara has autism.
Episode 31 - Thursday, 10th of December, 2020
The wedding ceremony of Sameer and Aarti is stopped after Aditya tells everybody about the true identity of Antara. Then, he pledges to ensure that everything is put in the right perspective.
Episode 32 - Friday, 11th of December, 2020
Abhishek and Billu attempt revenging Aditya's aunt. However, before they successfully execute their plan, Antara comes to her rescue. Aarti and Sameer get married without most people's knowledge, and Antara says, "I love you, Vidya."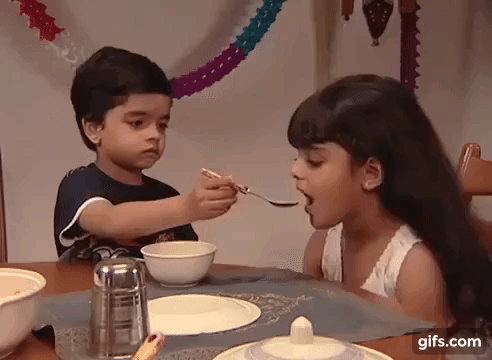 Episode 33 - Saturday, 12th of December, 2020
Vikram recommends Antara to a new therapist after seeing and hearing about her progress. But then, he makes Aditya know that the therapist will charge more. After Aditya loses his job, things become more challenging for him.
Episode 34 - Sunday, 13th of December, 2020
Zidya arranges for a stage play as part of the plan to let people know more about fireworks, but unfortunately for her, she gets a report that her mother is suffering from a health challenge. Nevertheless, Aditya steps in and takes the lead role so that the awareness program does not stop.
Episode 35 - Monday, 14th of December, 2020
Abhishek gives the money he has saved as a gift to Antara on the festival day. Also, Vidya finds out about Antara's birthday, and Aditya requests Vidya to try and consider becoming a recording artist.
Episode 36 - Tuesday, 15th of December, 2020
Damodar, with his two thugs, visits Aditya, but the unfortunate thing is that only Abhishek is in the house. Then, Aditya finds a suitcase filled with money, and now, he needs to make a tough decision.
Episode 37 - Wednesday, 16th of December, 2020
Vidya encourages Aditya to take back the briefcase containing money. Aditya returns to the bank with a demand to get his job back while Vidya and the receptionist have a misunderstanding at the hospital, which leads to a drop in her blood pressure.
Episode 38 - Thursday, 17th of December, 2020
Sameer requests that his boss return Aditya's job, while Antara eventually gets the first session of speech therapy. At the same time, Aditya refuses to pay back the loan, and because of this, he returns to the house confounded.
Episode 39 - Friday, 18th of December, 2020
Aditya tells Vidya that only Antara should be appreciated for the opportunity he has to be of assistance when needed. Then, Damodar and his fellow mobsters abduct Antara, Abhishek, and Aditya.
Episode 40 - Saturday, 19th of December, 2020
Although Aarti understands the feelings of Sameer, it does not stop her from adopting a little girl. Billu takes Antara's protector's role after six years, and Aditya still strives to ensure that Vidya smiles again.
Episode 41 - Sunday, 20th of December, 2020
The terrorists leverage the autism that Antara passes through. They avoid being caught by the cops by using her innocent face, unknown to them that something is still brewing up for them.
Episode 42 - Monday, 21st of December, 2020
Vidya devises a strategy so that Antara could assist in locating the missing bomb. The police find it easy to save the building containing so many explosives because of Antara's drawing.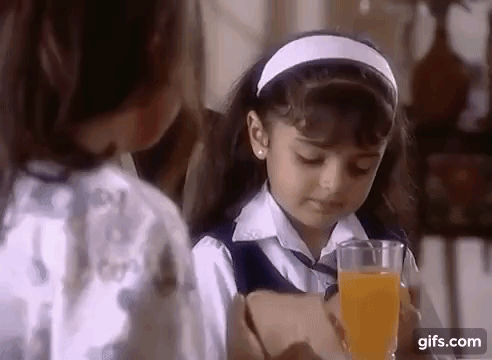 Episode 43 - Tuesday, 22nd of December, 2020
The school principal stops Antara from coming to school again, while Abhishek and Billu take it upon themselves to ensure Antara takes part in the mathematics competition. As fate would have it, she does well but whether she can go all the way or not is worth finding out from today's episode.
Episode 44 - Wednesday, 23rd of December, 2020
The school authority gives Antara a test to confirm if she is worth considering to return to school again. At the same time, Vikram informs Aditya that she will dissociate herself from every other person if Vidya stays away from music.
Episode 45 - Thursday, 24th of December, 2020
Aditya does everything possible to ensure that Antara gains admission into another learning institution, while Mili becomes overwhelmed because Sameer refuses to celebrate her on her birthday again. Aditya sights Vidya from the route as he is going to while on his way to work.
Episode 46 - Friday, 25th of December, 2020
Vidya lets Aditya know that Antara is their baby girl, and they must do everything possible to ensure that her rights are protected. Abhishek feels threatened by Antara while Aditya suffers from a serious stomach ache.
Episode 47 - Saturday, 26th of December, 2020
Vikram encourages Vidya to give a song rendition at the ceremony, and at the same time, Antara helps Vidya find her passion for singing one more time. Then, everybody at the ceremony is surprised to see Antara mount the stage to complete the song that Vidya sang initially.
Episode 48 - Sunday, 27th of December, 2020
Aarti informs Vidya that she is afraid as Mili may find out about her adoption. Vidya goes all the way by denying herself food to make sure Antara is admitted to the same high school again.
Episode 49 - Monday, 28th of December, 2020
Tests are conducted on Aditya to discover why he has a serious stomach ache, while Sameer distances Mili from himself. Eventually, the doctor tells Aditya the truth, which leaves him devastated.
Episode 50 - Tuesday, 29th of December, 2020
The doctor lets Aditya know that his stomach cancer has reached its highest stage, which means it can no longer be cured. Then, Vidya identifies the person who works at Vikram's clinic as the person who attempted to abduct Antara.
Episode 51 - Wednesday, 30th of December, 2020
Antara and Bhola are left alone at the clinic while Vikram gets to know about the stomach cancer which Aditya is suffering from. At the same time, Bhola is remanded in police custody, while Vidya locates the envelope in which Aditya's test results are kept.
Episode 52 - Thursday, 31st of December, 2020
Vidya gets to know that Aditya has stomach cancer. Aditya requests Vikram to append her signature on a fake medical report because of life insurance that he wants to get. Vikram deceives Aditya so that he would go through chemotherapy.
Aditya
The way Vidya and Vikram are getting closer is becoming a concern to Aditya, but what can he do about it? Understanding the peculiarity of Antara's health condition, he suggests to Vidya that they should start a club for children who have autism. Then, after Sameer calls him, his problem goes from bad to worse. How do you think he will survive it? What will likely happen also after he reveals the true identity of Antara?
Sameer
Because of what Aditya says about Antara, Sameer's wedding ceremony with Aarti discontinues but with so much determination, and she carries it without everyone's notice. What will happen when people eventually hear about it? Also, what kind of discussion does he have with Aditya that escalates his problem? Find out from this month's series.
Can you see that Antara teasers have exciting and educative episodes that you cannot afford to miss? Every day's show promises to teach you something new as you take out time to watch with other viewers across the country.
READ ALSO: Zee World Silver Lining: cast and crew, full story, plot summary, episodes, teasers
If you enjoy Bollywood movies and have not watched Zee World Silver Lining, then, you are missing out on something special. As recently published on Briefly.co.za, the television drama series has lots of exciting offers that will keep you glued to your screen.
Unlike the usual soap operas that revolve around love and betrayal, this drama series has conflict, separation, abandonment, and enmity issues. The post contains all you need to know about the television show, including the cast and crew members, the show's plot, and the full story. It is a drama series you will be glad to watch.
Source: Briefly News