Jackie Phamotse hints at more revelations about snakes, celebs and witchcraft
- Jackie Phamotse has explained that she would be going into greater detail about her recent accusations about witchcraft
- The author alleged that some wealthy people use snakes and dark magic to obtain wealth
- She claimed that she was receiving threats and backlash after divulging the information
PAY ATTENTION: Click "See First" under the "Following" tab to see Briefly.co.za News on your News Feed!
Author Jackie Phamotse said that she was not done airing all the dirty laundry about the darkness behind some people's wealth. In another lengthy IG video, the Bare writer addressed the backlash that she has been receiving and said there was more.
Jackie explained that she would be having a session with Gogo, a traditional healer who could better explain the use of snakes and dark magic. However, it seemed that Gogo was not available at the time of her broadcast.
Explaining this, Jackie said:
"I can't force someone to do a live'when they feel threatened. I had to wait like everyone. It's important to respect people and give them a fair chance. He doesn't normally do lives."
The controversial writer added that she would give plenty of details when things have settled down
"I did specifically say it's a taste of what we're going to speak about. So relax, it's going to happen. I'm going to give you all the details when it's time because there's a lot of threats."
She went on to say:
"People don't want this to happen. A lot of people are very uncomfortable at this moment and I get it. It's not a nice topic for a lot of people. It's very taboo. It's very close to home for some so stop blowing my DM's up, stop calling and stop texting. I know what I'm doing."
Jackie assured her fans that she was not concerned by the threats:
"I'm one person who is not shaken by a lot of things. You can say what you want, it's all good. But what I want with this conversation is that I want it to be a conversation that really helps people."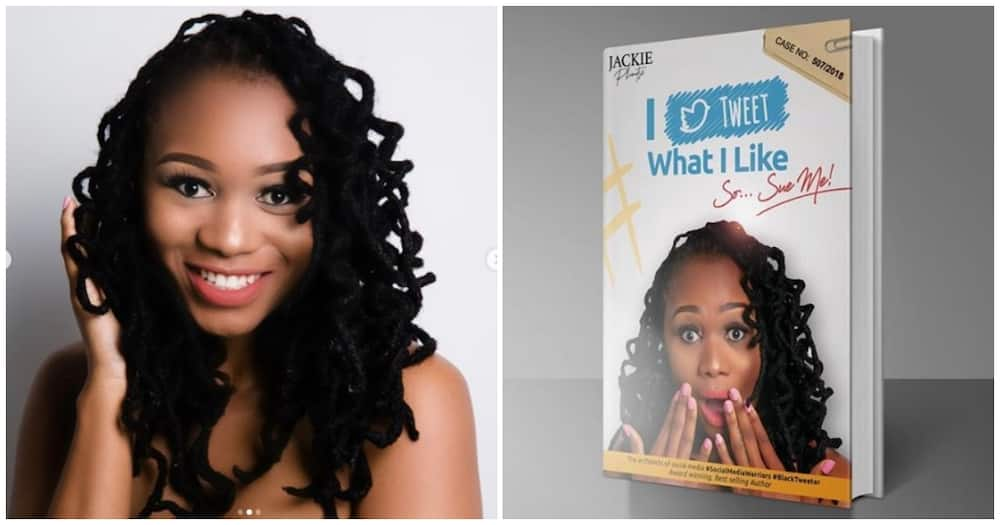 Briefly.co.za had previously reported that author Jackie Phamotse is trending on social media after she dropped a video discussing some very dark things. The media personality accused certain famous faces of using snakes and witchcraft to achieve success.
Although she did not name anyone, Jackie dropped enough hints to make some social media users draw their own conclusions. Jackie said that celebs will lie about getting endorsements and selling products but actually be using dark magic to get money.
She also added that there are usually a few men behind some celebrities, funding their lifestyles. Jackie went on to say that it was the reason many women hid their boyfriends and used the excuse of wanting privacy.
Her claims rocked social media as many weighed in with divided opinions. Some social media users felt that she was just looking for attention while others shared her suspicions. Some even pulled out an old video shared by Sbahle Mpisane of a snake casually slithering in someone's house. Scary!
Enjoyed reading our story? Download BRIEFLY's news app on Google Play now and stay up-to-date with major South African news!
Source: Briefly.co.za