Scandal! teasers: December 2020
In Scandal! teasers for December 2020, NFH makes adjustments that threaten peaceful relationships among the workers. Some of the employees choose to save their skins first before anyone else. Stokkies is in love with Chevonne, but their love may not last for long if they succumb to pressure from people who are against their happiness.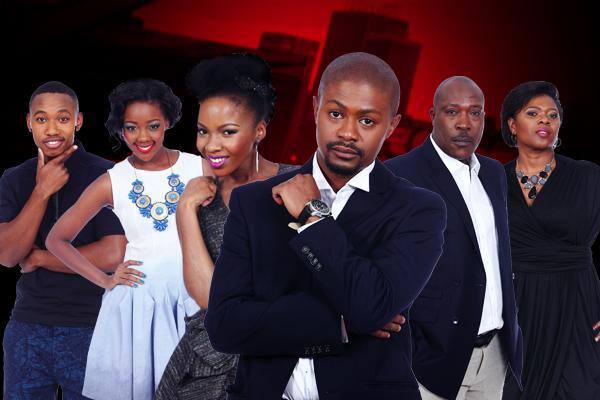 Millions of South Africans love the show. Who is the writer of Scandal on e.tv? Gloria Medupe (Scandal's scriptwriter), Ian Nkulu (Scandal's director) and Scandal actors deserve awards for creating an all-time entertaining drama series.
Scandal! December 2020 teasers
Scandal! airs on e.tv from Mondays to Fridays at 19h30. Is Scandal available on Netflix? Scandal is not available on Netflix in the USA. However, you can watch all the seven episodes of the series on Hulu. Below are Scandal's December spoiler alerts.
1/12/2020: Tuesday (Episode 3705)
Kgosi does not like the person who holds the key to his success, and Lerumo is more concerned about his situation. Chevonne makes an irrational decision and quickly changes her mind. Dintle's decision harms the person she values.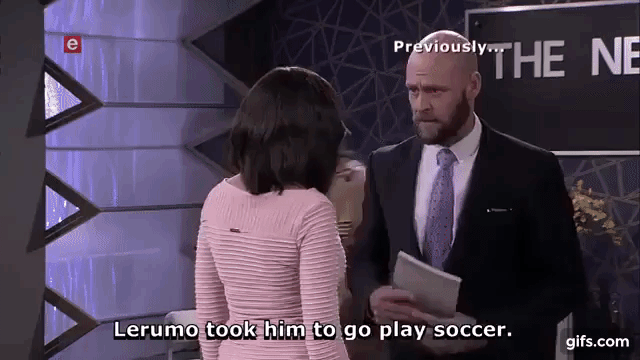 2/12/2020: Wednesday (Episode 3706)
Kgosi does not want to lose the second chance he has found; therefore, he proceeds with caution. Boniswa makes a chilling phone call, and Stokkies plans to give Chevonne a pleasant surprise. NFH employees are surprised by an unexpected announcement about unavoidable changes that the company must adopt.
3/12/2020: Thursday (Episode 3707)
Boniswa is worried about her daughter's troubles, and Kgosi's past jeopardizes his life. Stokkies is taken aback by Chevonne's questions regarding the surprise he presents to her. Two alpha females give Chumani sleepless nights.
4/12/2020: Friday (Episode 3708)
Boniswa sends strict instructions to a mysterious person, and Kgosi saves her daughter from trouble. Lovers are torn apart by their different aspirations in life. Layla is shocked when someone she trusted shifts loyalty to another person.
7/12/2020: Monday (Episode 3709)
An SMS ruins Xolile and Grace's day, and Boniswa receives a positive confirmation as she expected. Layla plans someone's downfall while Stokkies is disappointed with his family.
8/12/2020: Tuesday (Episode 3710)
Mlungisi witnesses secret lovers when they are kissing. Boniswa is concerned when a piece of evidence goes missing, and an unexpected person helps Dintle.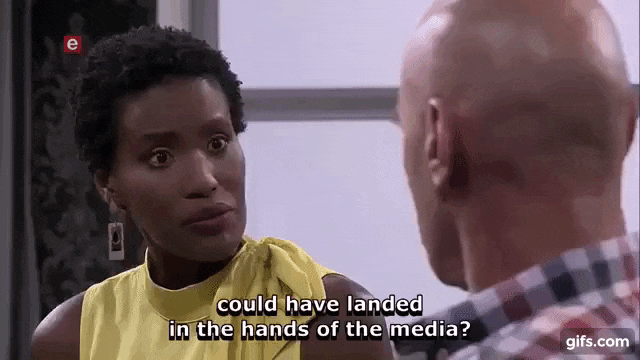 9/12/2020: Wednesday (Episode 3711)
Mlungisi is unaware that the kiss he has seen will endanger his life. Boniswa is alarmed by the unbeatable determination of one of her family members. Someone arrives in town and threatens to destroy Stokkies and Chevonne's romance. Dintle sets boundaries to protect herself from a dangerous deal.
10/12/2020: Thursday (Episode 3712)
Mlungisi suspects the intentions of someone who gives him a tempting offer, and Boniswa is accused of harbouring dangerous thoughts against her rival. Chevonne's mother dislikes the man her daughter is dating, and Layla makes an assumption that ends up hurting her love life.
11/12/2020: Friday (Episode 3713)
Dintle uses her position to create a scandal in public. Hlengiwe receives an anonymous tip-off that gives him clues to a mysterious case. Boniswa panics after Xolile finds disturbing revelations, and Chevonne puts her feet on the ground regarding her decision.
14/12/2020: Monday (Episode 3714)
Boniswa takes desperate action, and Simo protects his secret. Chevonne honesty stirs rage in someone. The two men that Layla values abandon her when she needs their support.
15/12/2020: Tuesday (Episode 3715)
Mlungisi receives an alarming message that requires him to take emergency actions, and Chevonne disagrees with Stokkies' believes that the tables will turn around on them. Layla experiences problems at her workplace and in her private life.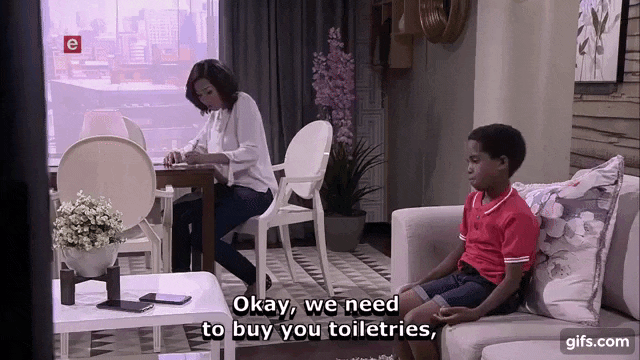 16/12/2020: Wednesday (Episode 3716)
Chevonne's mother finds it challenging to deceive Stokkies' mother. Lindiwe watches a surprising video and Grace receives heartbreaking news. Layla suspects her son is lying to her.
17/12/2020: Thursday (Episode 3717)
Lerumo bears news that contradicts reality. Chevonne's mother investigates the relationship her daughter has with Stokkies. At the same time, Layla's plans hit a dead end.
18/12/2020: Friday (Episode 3718)
Layla plans to fight back when she confirms that her suspicions are right, and Grace discovers secrets that she finds hard to expose. Boniswa struggles with conflicting emotions, while Stokkies airs his disappointment in the behaviour of one of his loved ones.
21/12/2020: Monday (Episode 3719)
Chevonne's mother discovers a revelation that hurts Chevonne. Lindiwe discovers that Kgosi possesses something dangerous, and Romeo's family is in the dark about the truth. Dintle surprises several people by rising to the occasion.
22/12/2020: Tuesday (Episode 3720)
A young man takes up a new identity after being blackmailed, and Kgosi threatens to expose a lethal secret. Stokkies believes that he has ruined his future, and Layla fails to control her emotions in an unpredicted situation.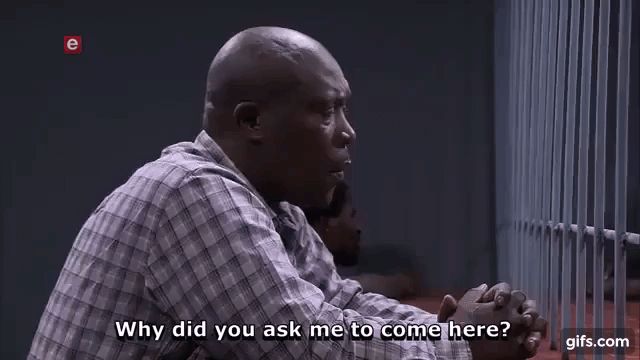 23/12/2020: Wednesday (Episode 3721)
Simo encounters a problem while solving another because he ignored the first warning. Chevonne gives her loved one a painful ultimatum, and Dintle and Layla get into a fight.
24/12/2020: Thursday (Episode 3722)
Kgosi manages to get Simo's attention, and Tebogo's idea raises the spirits of some friends. Layla handles her issues one at a time.
25/12/2020: Friday (Episode 3723)
Stokkies finds critical support for a momentous occasion, and Dintle violates social norms. Mlungisi receives sad news from his workplace, and Simo detects trouble is on the way.
28/12/2020: Monday (Episode 3724)
Mlungisi's rival hits back when he least expects, and Stokkies feels resentful after making a shocking discovery. Competitors at NFH draw battle lines after they fail to acknowledge honest confessions.
29/12/2020: Tuesday (Episode 3725)
Kgosi lands himself in trouble, and Grace receives an unexpected guest she interacted with in the past. Dintle's success instils fear in her. Maletsatsi is offered a significant role at an important event.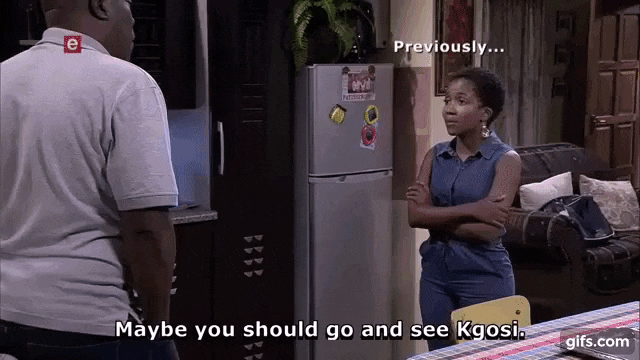 30/12/2020: Wednesday (Episode 3726)
Boniswa needs to persuade someone to join her in her plans, and Violetta is assigned a challenging investigation. An acquittance encourages Chevonne, and Dintle is unaware that a deceitful person is targeting her.
31/12/2020: Thursday (Episode 3727)
Violetta deceives a sidekick into doing the dirty work for her, and an uninvited guest meets Stokkies. Layla and Quinton agree to have a new beginning, but Lalya is not completely honest with him.
Stokkies
Stokkies and Chevonne's romance is shaky because Chevonne's mother disapproves of their relationship. She tries to deceive Stokkies' mother into joining hands with her to separate their children.
Layla
Lyla plans to take someone out of NFH. She has dangerous allies who help her to achieve her goals. One of her most trusted partners betrays her later. Lyla comes into an agreement with Quinton but holds back from being completely honest with him about her intentions.
Scandal! teasers for December 2020 will keep you interested in Scandal's story-line while the puzzles keep unfolding. Scandal! cast members bring out the best in the diverse roles that they perform. They also evoke the right emotions in viewers depending on the theme of the scene.
READ ALSO: Antara Teasers: December 2020
Antara is a five-year-old girl who lives with a cruel step-mother after her mother passes away in a car crash. In Antara teasers for December 2020, society does not understand her. The girl has autism, a health condition that is strange in her community. Her step-mother believes that she is an outcast.
Briefly.co.za encourages you to watch Antara and learn more about autism. Autism is not a mental illness, although it affects the development of the brain. Many people are still ignorant about this genetic disorder even though the world is in an advanced technological era, and information is easily accessible on the internet.
Source: Briefly News