Ginimbi: Late socialite's mansion set to be turned into a fancy hotel
- Ginimbi's family claims that the businessman had ordered them to turn his mansion into a hotel should he die
- Apparently, he wanted it to be turned into a hotel because of how people thought he bought it with money from dark sources
- He also revealed to them that he really wanted a statue erected in the country to honour him
PAY ATTENTION: Click "See First" under the "Following" tab to see Briefly.co.za News on your News Feed!
The whole world was thrown into confusion when news that Zimbabwean socialite and rich businessman Genius "Ginimbi" Kadungure had gone to be with his maker.
The socialite died following a horrific road accident along Borrowdale Road in Philadelphia, Harare, on Sunday morning, 8 November. Following the news of his demise, a lot of unconfirmed reports emerged, including claims he would be buried in an expensive Versace coffin.
What has been confirmed, however, is the fact that the late billionaire's mansion, located at Domboshava, will be turned into a hotel as per his wish.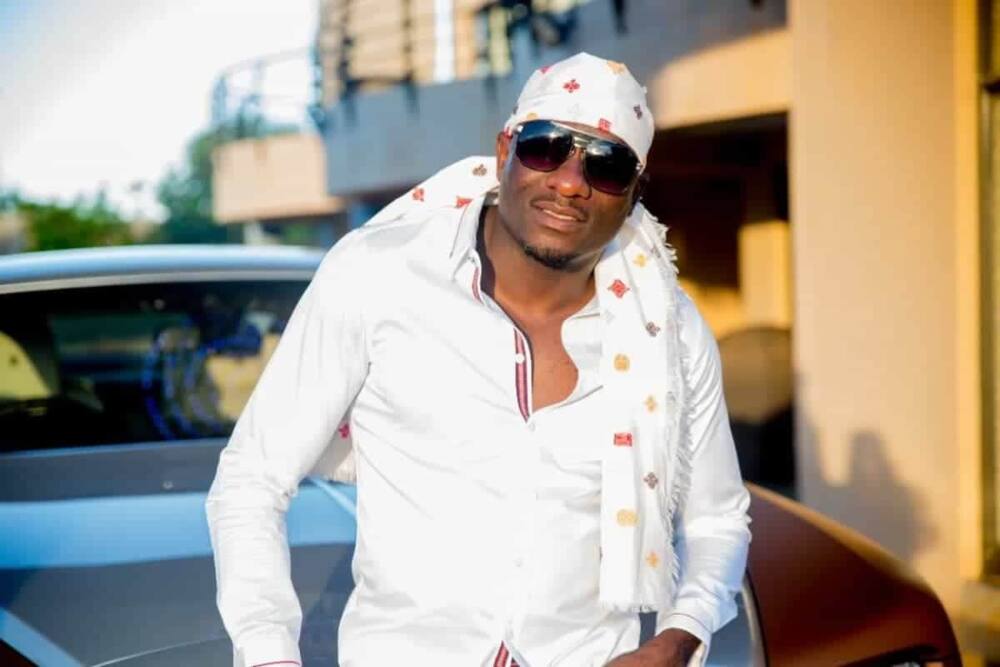 This was reportedly disclosed by Ginimbi's relatives, who agreed that the rich man had declared that no one should occupy his mansion in the event of his demise.
"You know with what has been talked about his wealth (that he acquired it through unorthodox means), Ginimbi is on record saying no one would occupy his house. He told people that it should be turned into a hotel," a family insider was reported as saying.
The relatives also disclosed that Ginimbi had told them he really wanted to be remembered when he is gone, hence the need to convert his mansion into a hotel. As earlier reported by Briefly.co.za, social media was filled with condolence messages following his passing.
"He used to say he would want a mausoleum to be built for him such that he will always be remembered by many generations who would visit the hotel," a relative said.
Ginimbi's family also revealed that he wanted a statue erected in his country in his honour. It was also through the same site that Ginimbi's dad allegedly claimed he was not shocked when he heard about the accident as his son was a speedster.
"I received a call that he had been involved in an accident. We know he used to speed on the roads, so we were not shocked as the person who was phoning was crying.
"When we arrived at the accident scene, we saw his car in flames and he was sleeping by the side. He was my second born. Now only two girls are left after the deaths of the two boys," the dad said.
On whether the late Ginimbi had a child, the dad said he only knew of one child, although he did not know the name.
"These boys would jump from one woman to the other, so you would never understand them. We only know of one, but I don't know the name since we did not stay with him/her," he added.
The family's revelation came barely a week after the businessman's death. The popular Zimbabwean businessman tragically died in a car accident in the early hours of Sunday morning.
He was involved in an accident along with three other people, who also passed away. According to a Twitter user, Kadungure was allegedly speeding and trying to overtake cars.
In related news, Briefly.co.za recently reported on when Penny Lebyane got into an online argument with K Naomi about an insensitive comment she had made.
Media personality Penny Lebyane got the backs of a few social media users up when she made a rather generalised statement regarding black men. Sis had no chill and was not backing down for anyone. Having felt some type of way over the weekend, Gigi felt the need to share her frustrations on social media.
She shared a picture of a seatbelt after the horrific accident involving Ginimbi and his Rolls Royce made headlines, suggesting that black men fail to wear seat belts just like they do condoms.
"The biggest problem for black man besides a condom!"
Having seen the post, K Naomi felt the need to let Penny know how insensitive she felt her post was. K Naomi feels Penny could have been a bit more sensitive to the situation and the deceased.
"Why do you always humiliate people to get the point across?"
K Naomi deleted her post but not before Penny had seen it. Penny lashed out, letting K Naomi know that she saw what she said and explained her reasoning for the post a little better.
"I saw that Naomi you tagged me and deleted. Let me answer your... It's your perception, not mine, and I'm not responsible for people catching strays and feelings on my timeline. If the shoe fits its your size and you have an option not to pick it and put it on. People must deal."
Enjoyed reading our story? Download BRIEFLY's news app on Google Play now and stay up-to-date with major South African news!
Source: Briefly News