Who is Charles Barkley wife Maureen Blumhardt?
Who is Charles Barkley wife? They say that behind every successful man is a woman, which applies to the Barkley's. Maureen Blumhardt, a former American model, who gained more fame after tying the knot with one of the world's best basketballers, Charles Barkley of Jersey number 34.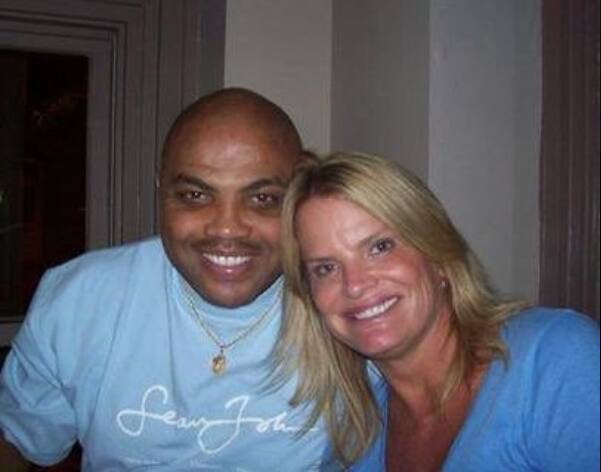 Charles Barkley played for 3 major teams during his time as a professional NBA player. He was revered not only for his outstanding skills but also for the numerous awards he won. Presently, he is retired and works as a basketball analyst. Even with all the popularity, little is known about his wife. So, where is Maureen Blumhardt from? Here is an interesting look into the life of Maureen Blumhardt.
Maureen Blumhardt profile summary
Full name: Maureen Blumhardt
D.O.B: January 15th, 1960
Birthplace: Scottsdale, Arizona, US
Age: 60 years
Birth sign: Capricorn
Nationality: American
Marital status: Married
Maureen Blumhardt height: 5 feet and 2 inches (1.58m)
Weight: 110 lbs (50kg)
Ethnicity: Caucasian
Career: Model, Legal Aid, Philanthropist
Maureen Blumhardt biography
You will not believe Barkley's wife age! Maureen looks amazing for a 60-year-old woman as she has maintained her hourglass figure from her modelling days. Currently, she has 37-27-37 body measurements, which makes her very beautiful. Besides, Charles Barkley's wife has brown eyes that match well with her blonde hair.
Maureen Blumhardt career
Maureen Blumhardt was a weight loss machine model and has also served in legal aid. During her modelling days, Maureen Blumhardt young promoted Noblerex K-1 as depicted in one YouTube clip.
Presently, Maureen is very charitable and has for the longest time been linked to a non-profit firm known as Fresh Start Women's Foundation, which encourages less fortunate women to treasure education. Therefore, it provides such women with the necessary tools to help them create more meaningful lives.
Maureen Blumhardt spouse
Maureen Blumhardt and Charles Barkley began dating back in the late 1980s after meeting at a Pennsylvania restaurant known as City Avenue. At that time, Blumhardt was juggling careers as a model and a legal aid while Charles had just started playing for the Philadelphia 76ers.
As an interracial couple within the 80s and 90s, they faced a lot of public disapproval, but this did not break them as they got married in 1989. They are now marking more than three decades in their married life.
Blumhardt and Barkley never had a big fancy wedding as it is the norm for most NBA stars. Maureen Blumhardt marriage location was at a courthouse. Most individuals never knew about their marriage until much later when they revealed the news to the public.
Is Maureen Blumhardt still married?
Yes, Blumhardt is still married to Charles Barkley to date. Regardless of the public backlash the couple experienced when they met, both of them stood firm and weathered all storms facing their union. With over three decades of marriage, it seems that the couple is still very much in love with each other.
The couple currently resides in a $2.8 million house located in Scottsdale, Arizona. Charles revealed that his wife is a neat freak.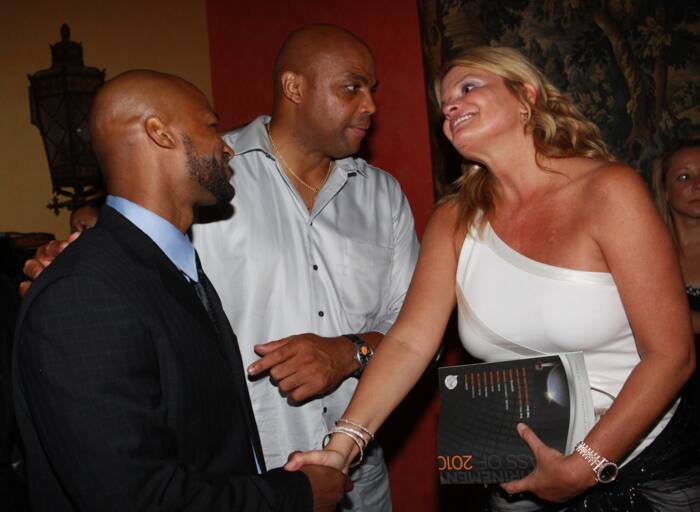 Maureen Blumhardt daughter
Charles Barkley and his wife Maureen have one child by the name Christiana Barkley. Christiana was born in 1989, the same year when her parents got married. Therefore, she is about 31 years of age as of 2020.
As a child of a great basketballer and former model, Christiana decided to embark on a different career path from that of her parents. Maureen Blumhardt daughter is a journalist by profession. She attended Villanova University and then attended Columbia University, where she graduated with a degree in journalism. Christiana is one of the honorary members of the Fresh Start Women's Foundation. Besides, she also loves watching basketball games.
As their only child, the couple has always been enthusiastic about her successes. Maureen and Charles have only one child: however, there are unsubstantiated rumours about Maureen Blumhardt son.
Maureen Blumhardt Twitter
Even though Maureen is a private person, she has a hilarious and interesting side to her. This can be seen in her tweets. Yes, Maureen Blumhardt is on Twitter but does not have many followers, as is the case with other celebrities. Her Twitter account has approximately 1700 followers.
Browsing through Blumhardt Twitter account will have you laughing in stitches as she has a great sense of humour. Here is one of her most funny tweets.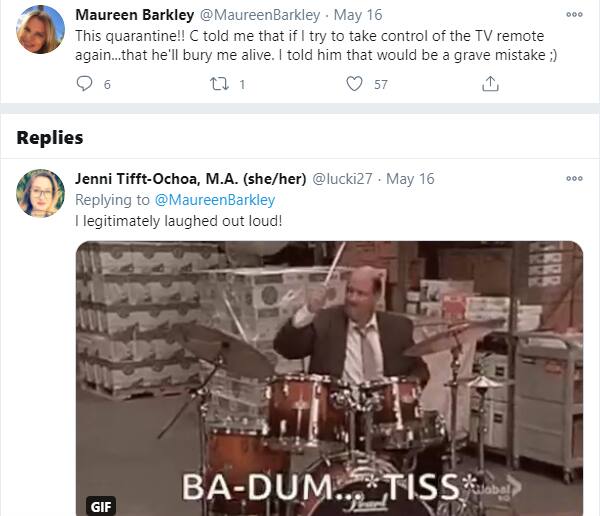 Being funny and not photogenic, there is no Maureen Blumhardt Instagram account. She is only active on Twitter.
What is Maureen Blumhardt net worth?
Maureen Blumhardt net worth is approximated at $1 million, which she has earned from her investments. She also shares in her husband's estimated net worth, with Charles Barkley remaining one of the richest sports athletes in history. He has an estimated wealth of $50 million. This wealth was amassed from his career as an NBA player, endorsement deals, and his current job as a basketball analyst.
Mr. Barkley hanged his boots back in April 2000 after 16 years of successfully playing basketball at the top-class level. After retiring, Charles continued to be active in professional basketball, currently working as a TV analyst for the NBA. Moreover, he makes regular features on the Turner Network Television alongside other renowned NBA stars Shaquille O'Neal and Ernie Johnson.
You now know everything there is to know about Maureen Blumhardt, who has mastered the art of maintaining a low profile despite being married to a prominent celebrity. We wish her all the best in her endeavours.
READ ALSO: Katy Kellner bio: age, children, husband, net worth, profile
Briefly.co.za shared the life story of Katy Kellner. Katy is the ex-girlfriend of Shannon Sharpe, a renowned American football player. She is a fitness fanatic and instructor, currently the senior master instructor at CycleBa, and she co-owns Thousand Oaks Gym in California.
Katy Kellner holds a Bachelor of Arts degree from Elmhurst College and a Master's degree in Instructional Technology from Troy University. She taught for nine years until 2013 before deciding to major in fitness training. She is 5'6" tall, and her net worth in 2020 is approximately $1 million.
Source: Briefly.co.za