Jacob Zuma: L'vovo pledges his support for former SA president
- KZN musician L'vovo Derango has once again spoken up in defence of former president Jacob Zuma
-He accused the Zondo Commission of making Msholozi a scapegoat in their political games
- Mzansi social media users had divided opinions about the musician's statement
PAY ATTENTION: Click "See First" under the "Following" tab to see Briefly.co.za News on your News Feed!
As all eyes return to former president Jacob Zuma once again, kwaito artist L'vovo has reaffirmed his support for the corruption-accused politician.
Taking to social media, L'vovo made it clear which side he was on and why he believed that Zuma was wrongly accused.
The musician said that he believes uBaba was being used as a "scapegoat" in a much more intricate political battle.
He said:
"The amount of love people have for Zuma. I think this country will be put on reset the day they attempt to arrest him. Zuma is being persecuted for nothing & we are getting tired of it. He is used as a scapegoat n we will fight for him. We are not stupid."
Social media users weighed in with their thoughts on the matter. Twitter user GlassPearl said:
"Jacob Zuma's cowardly PR & use of paid influencers is much greater than his support on the ground. He sold us all out, except of course those who personally benefited from his policy of not knowing what went on in his office & signing documents without reading - supposedly."
MesuliGxekwa1 said:
"Chief stay away from politics, and focus on music. Khona when are you realesing new music its almost december now"
Super_Lefa45 said:
"I don't agree with you. Zuma traded his responsibilities as the Republic's president to that 3 immigrants brothers"
Zakhele13389442 said:
"Volume lapho Dirango I have been saying it that let them arrest him so they can see what actually we made of . They go around circles going for Ace why begudla iguma engathi i GPS the country will go in flames. I'm waiting very patiently"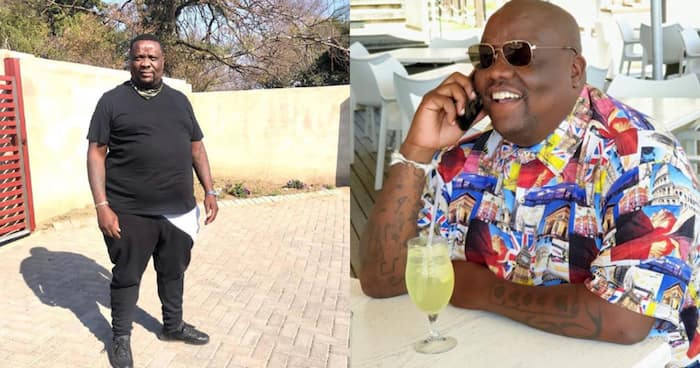 Briefly.co.za had previously reported that after much speculation over the weeks, Deputy Chief Justice Raymond Zondo has confirmed the claims that he fathered a child with former president Jacob Zuma's sister-in-law.
Zondo's confession comes after Zuma's attorney Eric Mabuza accused him of being biased against the former president. :
Judge Zondo has since admitted that he had a child with the sister of Zuma's estranged wife Thobeka Madiba 25 years ago. Zondo said that he was in a relationship "with a certain woman" while he was in his thirties and working in private practice.
"To my knowledge Zuma had no relationship with Ms Thobeka Madiba in the mid-1990s. That Mr Zuma happened to marry the sister of a woman with whom I had had a relationship that ended so many years before that marriage has never had any bearing on the execution of my judicial functions in the many matters involving Zuma in which I have sat as a Justice of the Constitutional Court since 2012."
Enjoyed reading our story? Download BRIEFLY's news app on Google Play now and stay up-to-date with major South African news!
Source: Briefly.co.za