- Jenna Bush rushed home 12 years ago to give the Obamas a tour of the White House when Barack Obama was elected
- She, her mother and sister engaged Malia and Sasha Obama in some playful activities during the encounter
- Jenna said she even taught them how to slide down the bannister and the best places to hide when playing hide-and-seek
PAY ATTENTION: Click "See First" under the "Following" tab to see Briefly.co.za News on your News Feed!
Twelve years ago, Barack Obama was declared as the winner of the country's presidential election.
George Bush, the incumbent leader at that time, had already extended a message of concession and even congratulated Obama on his win.
In the background, Bush's wife and daughters welcomed the new first family to the White House and gave them a tour of the grand residence.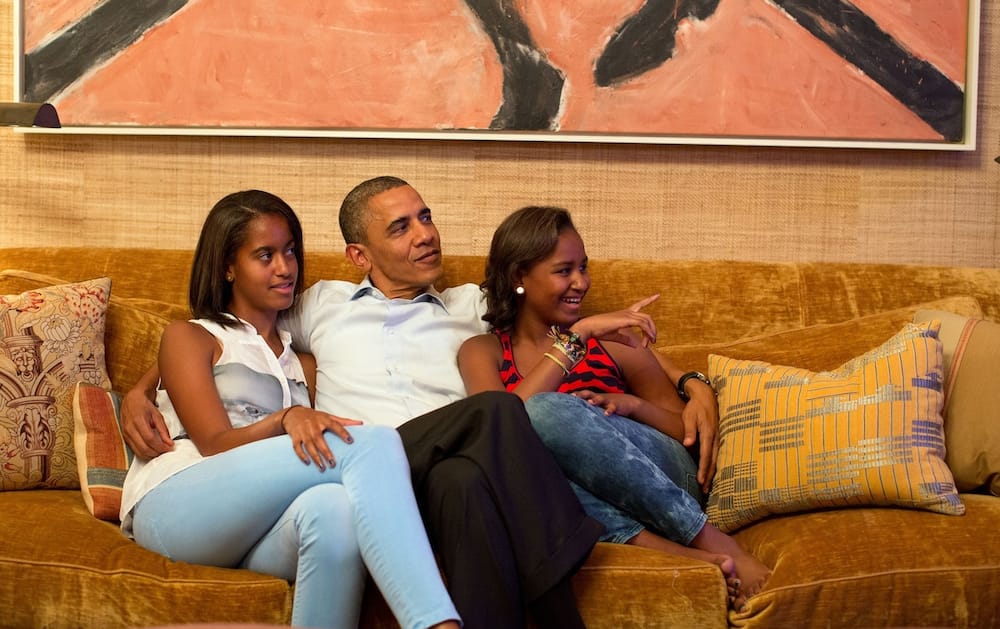 On November 11, 2020, Bush's daughter Jenna shared #TBT snaps of that day on her Instagram account.
She fondly reminisced about the activities she and Obama's daughters engaged in during their first visit to the White House.
Jenna who was a teacher at that time, remembered rushing home and playing with both Sasha and Malia.
"I drove from my job teaching in Baltimore to meet my mom and sister in DC to show the next residents of this house their new home. Barbara and I taught the girls how to slide down the bannister and all the secrets of the White House we loved as little girls," Jenna wrote.
She taught them how to slide on the bannister in the corridor and even showed them the best hiding spots around the building.
In the pictures, Obama's girls were so much younger and had a sense of innocence masked by playful smiles. They instantly hit it off with the Bush women and enjoyed every bit of their visit.
In related news, Briefly.co.za reported that Barack Obama has been mentioned as the next possible UK ambassador when Joe Biden takes power in America.
This could be embarrassing for Boris Johnson, who had accused Obama of being anti-British due to his Kenyan heritage. Boris was hauled over the coals and accused of racism in 2012 when he made the comment, according to The New European.
"Some said it was a snub to Britain. Some said it was a symbol of the part-Kenyan president's ancestral dislike of the British empire – of which Churchill had been such a fervent defender," he wrote.
The Sun newspaper published the original piece which had Boris Johnson painted as a racist. Biden and Obama are close friends and both of them probably remember the comments.
Enjoyed reading our story? Download BRIEFLY's news app on Google Play now and stay up-to-date with major South African news!