Eternal Love teasers: December 2020
Do you get fascinated by Indian shows? Would you mind watching one that entails twisted drama and a little hint of action and fiction? If that is the case, you might want to consider adding Eternal Love to your watchlist. As you await the first episode of the soap opera, Eternal Love teasers for December 2020 provide some of the snippets of what the show is about.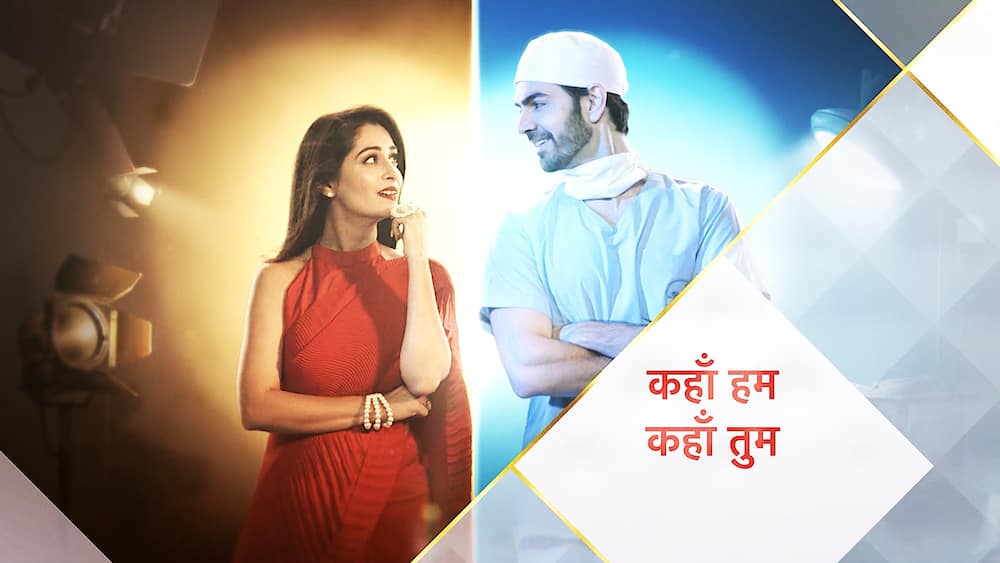 As the title suggests, Eternal Love is a soapie with a storyline about two people who meet in the rarest circumstance and differ in ideologies. Even though they seem to be worlds apart, destiny brings them together through love, and what follows is a love story that survives the most challenging moments. Eternal Love teasers for December 2020 provide some of the ins and outs of the show and what you should expect.
Eternal Love teasers for December 2020
Rohit lives the life that most people dream of and he has the career of his dream, although he feels empty and incomplete. Sonakshi starts a new job as an actress and hopes to become a big deal in the country. Rohit and Sonakshi meet in the most bizarre situations, although their friendship transitions into love.
Episodes 1 - 2 - Wednesday, 16th of December 2020
Rohit Sippy, a surgeon, receives an award that makes him reminisce his past, and Sonakshi Rastogi opens up about her past experiences as an actress.
Sonakshi prepares for a hectic shoot day, and Rohit gets ready to perform complicated surgery. Later, Sonakshi gets so overwhelmed at work that she faints.
Episodes 3 - 4 - Thursday, 17th of December 2020
Rohit sees Sonakshi at the hospital, although she refuses to listen to his nuggets of wisdom about her health, and this makes him angry. Later, her mother reprimands her for not taking care of her health.
Rohit stumbles upon Sonakshi during the set of KPK, and they differ in ideas about a show on TV. Meanwhile, Netra and Sumit argue about something.
Episodes 5 - 6 - Friday, 18th of December 2020
Sumit makes a plan to hurt Sonakshi, and Rohit goes to meet his family members after a long time. Later, Nishi strikes a deal with Suman.
Sumit does something that provokes Sonakshi; hence, she slaps him. Meanwhile, Rohit accounts to his family members the progress that he has made as a doctor. Later, Sonakshi spots Rohit in danger and rushes to try and save him.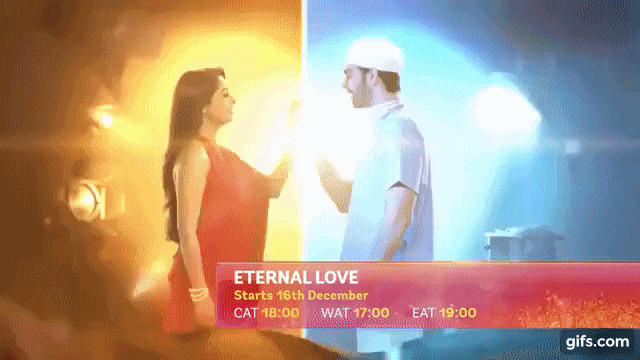 Episodes 7 - 8 - Saturday, 19th of December 2020
Sonakshi manages to rescue Rohit, although he refuses to appreciate her effort. Later, police officers show up at the scene, and this makes her freak out. Meanwhile, Netra receives some shocking news.
Netra forces Sumit to apologise to Sonakshi and later, Sonakshi eavesdrops Rohit's conversation, and it forces her to make a drastic decision.
Episodes 9 - 10 - Sunday, 20th of December 2020
Rohit reaches out to Sonakshi and asks her to inaugurate the new wing at the hospital, and her speech during the press conference impresses him.
Rohit's family members express their excitement about Sonakshi's presence at the party, although Rohit seems unimpressed about her personality. Later, she tries to meet with a fan at the hospital, although Rohit stops her.
Episodes 11 - 12 - Monday, 21st of December 2020
Sonakshi spends the night at the hospital, and she accidentally stumbles upon her ex-boyfriend, Karan. Later, Rohit receives a shocking call in the middle of the night.
Sonakshi tells the Sippys about the events and apologises to them for being late. Later, there is a heated debate between Rohit and Sonakshi.
Episodes 13 - 14 - Tuesday, 22nd of December 2020
Rohit gets a terrible fever, and the servants and Veena take care of him. He goes to Sonakshi's house to reclaim an important thing.
When Rohit gets his watch back, he decides to spend the night on a bench, and when Sonakshi realises that he is unwell, she offers to nurse him.
Episodes 15 - 16 - Wednesday, 23rd of December 2020
Suman and Nishi cross paths, and it results in a fight, although Sonakshi tries to distract the media. Later, she apologises to the Sippys on TV and promises to do better.
Pulkit tries to make Sonakshi calm down after what Suman does, and Veena and Rohit are impressed by how Sonakshi handles the messy situation.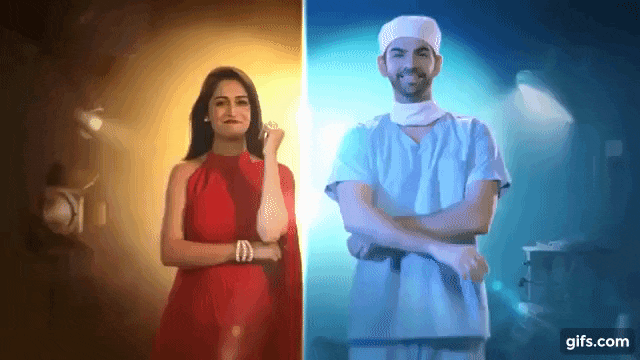 Episodes 17 - 18 - Thursday, 24th of December 2020
Rohan lands into trouble, and Rohit shows up on time to save Sonakshi from a tricky situation. Later, she does something that leaves Suman shocked.
Pari gets upset, and everything happens so fast that she throws a bottle of alcohol at Pooja. Nishi makes up a plan to revenge Suman, although the police show up to arrest Suman.
Episodes 19 - 20 - Friday, 25th of December 2020
Rohit tries to get Suman released, and Sonakshi makes a challenging decision. Later, Rohit questions a nurse about something and the answer that he gets leaves him shocked.
Nishi and YK cross paths, and it leads to an argument, and Rohit reaches out to Nethra to ask for help regarding Sonakshi. Later, Suman opens up to Sonakshi about what she feels towards her.
Episodes 21 - 22 - Saturday, 26th of December 2020
Netra reveals exciting details about her shoot at Rohit's clinic, and Sonakshi gets overwhelmed by emotions as she reminisces the memories of her father. Later, Netra makes a revelation that leaves everyone shocked.
Rohit asks Tanya out on a romantic date, and later he humiliates Sumit before everyone.
Episodes 23 - 24 - Sunday, 27th of December 2020
Someone offers Sonakshi an unexpected offer, and Rohit desperately makes a mysterious call. Later, a dispute ensues between Sonakshi and Suman, and it leaves Pari in tears.
Rohit tries to make everything right, and Sonakshi finds it difficult to get over the hurtful words that Pari hurled at her. Later, Karan makes outrageous demands that leave her stunned.
Episodes 25 - 26 - Monday, 28th of December 2020
Sumit blackmails a designer who messes up with Pari's outfits, and Roti and Sonakshi cross paths before the event.
An unusual thing happens, and it brings Rohit and Sonakshi together, and they are impressed by the difference in their worlds. Is the start of a beautiful journey for the two of them?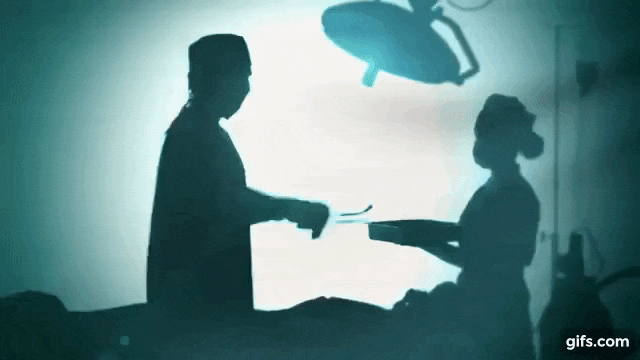 Episodes 27 - 28 - Tuesday, 29th of December 2020
Pooja's wardrobe malfunctions during the ramp walk, and she blames Sonakshi for causing the situation.
Rohit joins the rest in blaming Sonakshi for Pooja's woes, and Naren gets carried away by her anger and slaps Pooja. Pari's confession leaves everyone shocked.
Episodes 29 - 30 - Wednesday, 30th of December 2020
Sonakshi tries to convince Ashish not to publish Pooja's news, and Ashish agrees to strike a deal with her. The following day, the members of the Sippys family are shocked when they read the news.
Rohit shouts at Sonakshi for his mistake, and she manages to search for leads to clear her name. Meanwhile, Pari finds out details about Pooja's new opportunity, and it leaves her in shock.
Sonakshi
Sonakshi's passion for her career leads her to cross paths with Rohit, and what looks like a beautiful friendship turns out to be a tumultuous journey. She does her best to be an intentional friend to him. However, those around her throw her under the bus, and the incidents make Rohit change his mind about her. Is their friendship ever going to grow?
Rohit
Rohit gets so consumed by his demanding job at the hospital that he forgets about himself. He stumbles upon Sonakshi, a talented actress, and this marks the birth of their beautiful friendship. Will it transition to a close relationship?
What are your thoughts on Eternal Love teasers for December 2020? Is the show one that you might want to follow? If you wish to find out more details about the plot of the soap opera, make sure to tune in to Zee World every day.
READ ALSO: True Love teasers: November 2020
Briefly.co.za recently published enthralling details of True Love teasers for November 2020. They highlight Meethi's woes as she tries to find her way back to India.
She encounters Asgar who seems to have ill motives despite him promising to help her go back home. What will her fate be?
Source: Briefly News