Transition from coal to renewable energy will cause massive damage to SA's economy
- While the world is on a mission to create cleaner, renewable energy, Briefly.co.za looks at the pros and cons
- In South Africa, Eskom has spent a ton on building new and maintaining old power plants, much to the demise of the average South African who is often plunged into darkness during load-shedding
- Renewable energy could be a way forward, but it could possibly put hundreds of thousands of jobs on the line
PAY ATTENTION: Click "See First" under the "Following" tab to see Briefly.co.za News on your News Feed!
By Farai Diza - Freelance Journalist
The world has been on the hunt for clean energy and experts seem to have found the solution: Clean renewable energy. This has seen most first-world nations transitioning from coal to renewable energy.
It is a massive victory for campaigners such as Green Peace, who have been on a massive drive to push out coal energy due to its supposed health and environmental consequences.
South Africa produces the same amount of greenhouse gases as the UK despite the fact that the European nation has an economy that is eight times bigger, according to a report in African Mining Market.
But one man's victory is another man's tipping point. South Africa finds itself staring down the barrel of a gun as the country has invested so much in coal energy.
From the controversial Gupta coal fields to coal being one of Eskom's strongest backups for hydroelectric power, the nation faces a very big challenge in terms of the transition to renewable energy.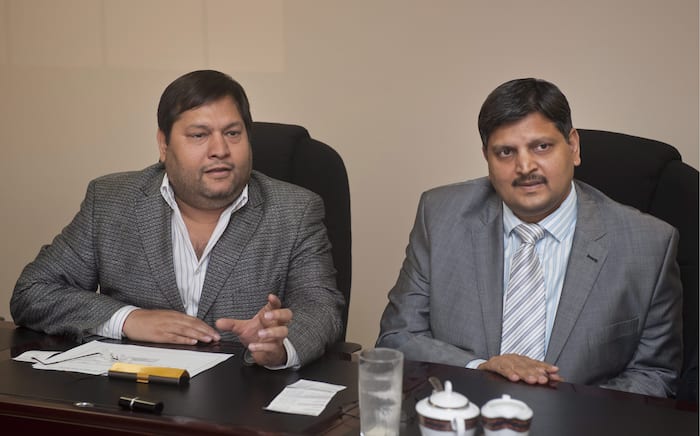 Human resources dilemma
South Africa's latest unemployment figures are shocking, to say the least. Many South Africans lost their jobs because of the Covid-19 pandemic.
However, South Africa's unemployment rate rose from 23.3% to 30.8%. This is a 17-year high.
According to Stats SA, the first hard lockdown, from April to July 2020, resulted in more than two million job losses.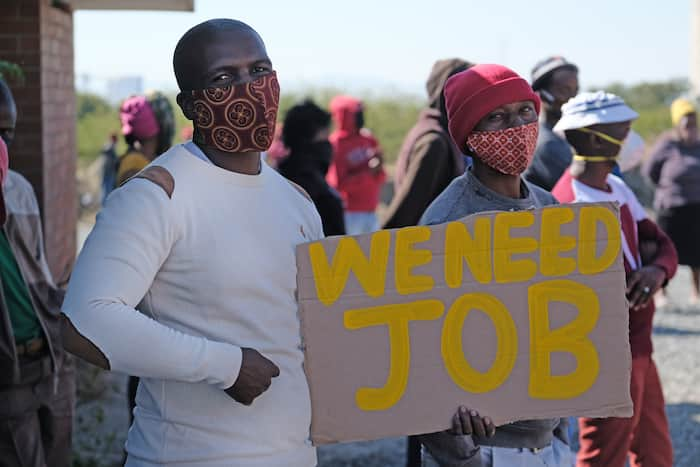 Having spent so much on the development and advancement of coal mines, South Africa's coal industry employs an estimated 120 000 people, according to a Bloomberg report.
The major disadvantage is that the majority of workers in this field do not have the skills to impart in the renewable energy sector.
According to Muhammad Patel, an economist at Trade and Industrial Policy Strategies, the lack of skills of coal workers will be the biggest hindrance in the transition. Patel added that the median wage in the coal industry is higher than the rest of the formal economy.
Economic opportunities for workers affected by the transition will therefore become limited. Job cuts and reduced salaries would therefore prove a human capital nightmare.
"There is a huge gap between what the industry requires and what the labour market offers in terms of skills," said Patel.
The high salaries raked in by workers in the coal sector can be attributed to the unionisation which has assisted workers in securing earnings even when some of them are low or semi-skilled. It has worked in their favour.
Eskom's 'over-reliance' on coal under the radar
The nation has been battling severe power outages in the last few years. Eskom blamed load-shedding mostly on 'maintenance work' at their plants. The reality is that Eskom is struggling to cope with the demand for electricity in the country.
The power utility has diversified its power generation with coal being one of its biggest contributors. In fact, Eskom is most reliant on coal.
The Mpumalanga province is heavily dependent on coal mining and coal-fired powered plants for employment.
More resources would be channelled towards upskilling workers as it is believed that just 16% of coal workers have university degrees, according to available Social and Labour Plans (SLPs ).
But Eskom is not alone when it comes to this decommissioning dilemma. A wave of decommissioning old power plants is taking place all over the world and it will most likely continue in the years to come.
The United Kingdom has already breathed new life into some of its decommissioned coal-fired power stations. The Battersea Power Station in London was redeveloped as a mixed-use precinct with residential, business and leisure nodes.
The University of Cape Town highlights R11 billion blow
The University of Cape Town has released a report highlighting how South Africa stands to lose over R11 billion by transitioning from coal to renewable energy. The research also took a look at how much of a challenge it would be to keep Eskom solvent.
"The study envisions a climate finance transaction of $11 billion – the largest and most significant of its kind – that will channel funds towards the accelerated phase-out of coal-fired power, keeping Eskom solvent as it decarbonises," the university said in a press release.
Upskilling and retraining of coal workers will be important, but experts are worried that it will not solve a larger issue of capacity.
Both coal and renewable energy sectors offer limited job opportunities, though there appears better potential for job creation in nuclear as compared with renewables.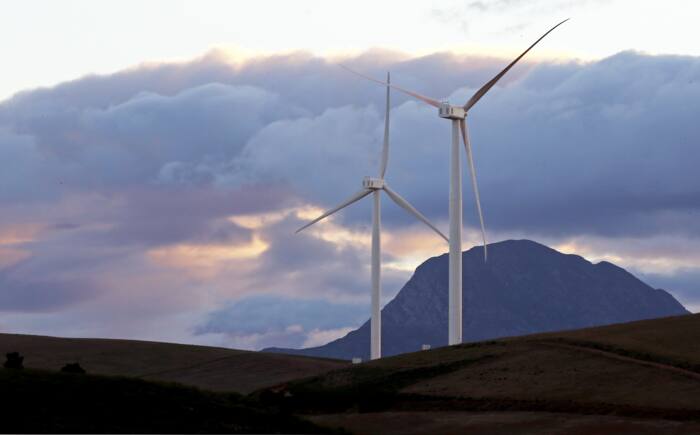 Given that the majority of workers in the coalfields are low-skilled, lots of money will be tunnelled towards skills development.
In the eMalahleni municipal area, coal-related activities make up 44% of the economy. This will all be lost due to renewable energy and economic activity in that area will take a huge knock.
Is solar sustainable?
An old joke spoofs disaster. It states that the grass stops growing when the sun stops shining. One of the biggest renewable energy sources is solar.
Nations such as South Africa and its neighbouring country, Zimbabwe, have already started investing heavily in solar energy plants.
According to the University of Cape Town, South Africa would need to make use of 0.0025% of its landmass to generate enough solar power to meet its entire energy needs. That is only a small fraction of what is already used by coal fields.
Coal power has fuelled South Africa for over 100 years and it surely would be a huge task to fill in the gap.
Some African nations, including South Africa, have inspired the use of solar energy in their rural areas. However, the high cost of effective solar solutions is a negative factor.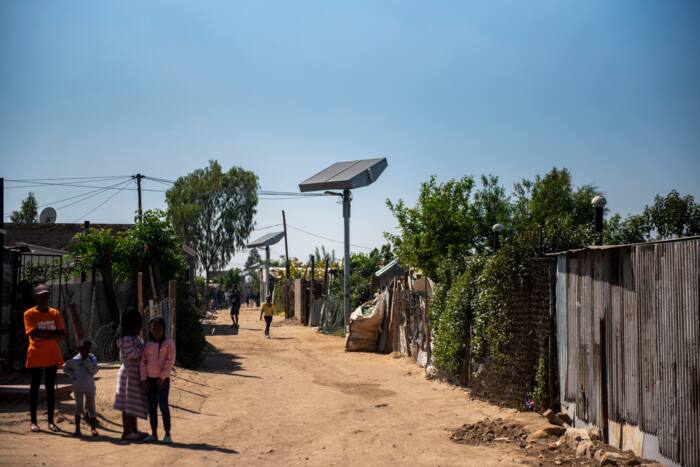 The future is now
Eskom has already stated its intentions to decommission four of its coal-powered stations. These are Komati, Camden, Grootvlei and Hendrina.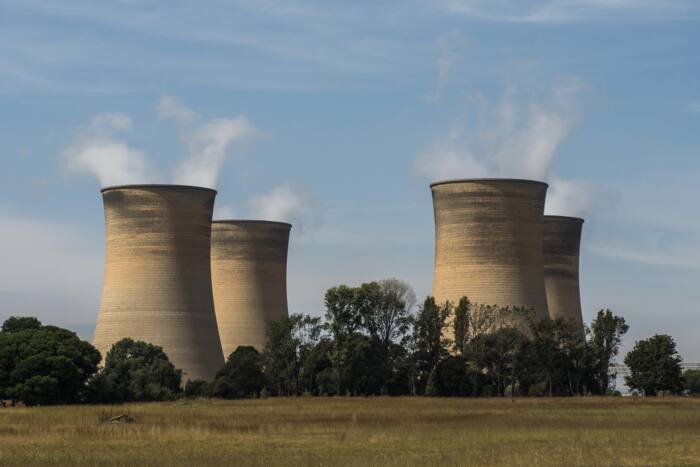 They were all built at a time when coal-powered stations were the norm throughout the world. But the technological advancement of renewable energy will most likely make them redundant.
An expert has warned that the move to a low carbon economy will not only change the structure of the economy but also have a severe impact on the working class.
Engineer Diletta Colette Invernizzi, a professor at the School of Civil Engineering at the University of Leeds, in one of her PhD papers said:
"The economic costs of decommissioning are certain to be significant and will increase as more assets reach the end of their life, but few operators have put aside sufficient funds to effectively decommission their assets."
Conclusion
While the transition from fossil fuel will take time to advance, it definitely is inevitable. Each day that passes brings the nation closer to transition. Just how ready are industries to embrace this change?
One thing that's for certain though, and it's seen in the US, is that a solar-powered plant will not generate the number of jobs a coal-fired plant does, as reported by the Wall Street Journal.
The only solution that there is, is to maximise the number of jobs as well as build the economy and make communities sustainable in the long run, which would make the sites multi-functional.
So the solution could be to combine energy generation, power storage and synergistic activities such as premises for start-up local businesses and training facilities.
Enjoyed reading our story? Download BRIEFLY's news app on Google Play now and stay up-to-date with major South African news!
Source: Briefly.co.za