Elif teasers: December 2020
In Elif teasers for December 2020, Pelin forces herself into Selim's life even though she knows that he is in love with Zeynep. She brags to Zeynep that she spent a night in his house and won love from his family. She wants to provoke her anger and jealousy. Zeynep controls her emotions because she does not want to give Pelin the satisfaction of seeing her upset. Will Veysel divorce Melek if Zeynep grants him his request?
The story revolves around a young girl named Elif. Her mother, Melek, is fighting to reunite with her, but her step-mother, Arzu, wants to separate them. Arzu is afraid that the reunion between Melek and Elif will make her lose her husband to them. Kenan and Arzu have a spoiled daughter named Tugce. Kenan still loves Melek after years of separation. However, Melek's husband, Veysel, will never consent to a divorce because he does not want to lose her to Kenan.
Elif December 2020 teasers
Do not mind watching the show with your loved ones because it is both entertaining and enlightening. Elif airs on eExtra from Mondays to Fridays at 18:35. Below are the juicy details about what will happen on the series in December:
1/12/2020: Tuesday (Episode 57)
Arzu confronts Melek and creates misunderstandings because she is jealous of her. Erkut gets jealous when he sees Zeynep with Selim; therefore, he plans to win Zeynep's love and separate her from Erkut.
2/12/2020: Wednesday (Episode 58)
Melek strives to prevent Arzu from separating her from Elif, and Melih is close to discovering the truth. Tugce forces her parents, Arzu and Kenan, to divorce because she can tell that they are not happy with each other.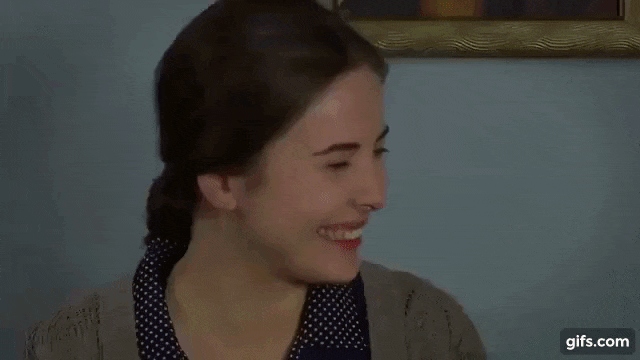 3/12/2020: Thursday (Episode 59)
Selim is afraid of telling Zeynep that he loves her. He prefers to love her secretly rather than endure rejection if she fails to reciprocate his love. Elif and Tugce struggle to get along. Veysel tries to convince Zeynep to marry Erkut.
4/12/2020: Friday (Episode 60)
Elif saves Tugce from a locked room, and Veysel demands Zeynep to marry Erkut. He assures her that he will not annul his marriage with Melek if she fails to do as he wants. Arzu attempts to intimidate Melih, but he refuses to bend low to her manipulation.
7/12/2020: Monday (Episode 61)
Murat rescues Arzu and Veysel from trouble, and Arzu lies about her bleeding wound when she gets home. Ipek tries to discipline Tugce and Elif and teach them to accommodate one another's weaknesses. Melih leaves a note for Arzu in the car.
8/12/2020: Tuesday (Episode 62)
Mehil pays Arzu a surprise visit while she is worried that he has left for good. He goes ahead and makes a shocking announcement in front of everyone. Zeynep risks everything she has to protect Melek from Veysel.
9/12/2020: Wednesday (Episode 63)
Ipek's family discusses whether to accept or reject Melih's marriage proposal for their daughter. While Zeynep resolves to tell Selim and Erkut the truth regarding who she has decided to marry, Kenan does not know what to do with the information he has found. Will Zeynep agree to marry Erkut as Veysel instructed her?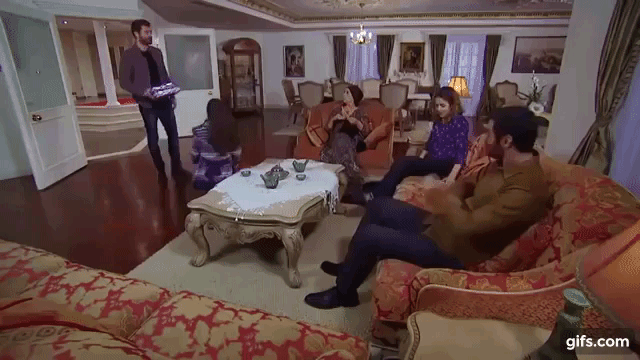 10/12/2020: Thursday (Episode 64)
Melek and Zeynep find it challenging to maintain their new home, and Veysel prevents Murat from harming Arzu. Tugce learns to be charitable. Will the young girl's selfish character change from now henceforth?
11/12/2020: Friday (Episode 65)
Pelin plans a surprise for Selim on his birthday, and Arzu's plan backfires. Later, Selim receives disturbing news. Will Pelin get a chance to surprise him or will he be preoccupied with unexpected events in his life?
14/12/2020: Monday (Episode 66)
Selim's heart bleeds when he learns about the upcoming engagement ceremony between Erkut and Zeynep. Erkut is afraid of losing Zeynep to Selim, and Pelin forces her way into Selim's family and makes them like her.
15/12/2020: Tuesday (Episode 67)
Pelin spends a night at Selim's house and tells Zeynep about it to make her jealous. Mehil makes Kenan lose a profitable business deal, and Zeynep accepts to marry Erkut. How will Kenan recover the money his business has lost?
16/12/2020: Wednesday (Episode 68)
Zeynep is disappointed in Erkut for setting a wedding date in a hurry. She expected him to consult her before making the big decision. Zeynep wants to buy time to prepare herself psychologically before the wedding. Melih's parents meet the Emiroglus. Melek's life is in danger.
17/12/2020: Thursday (Episode 69)
Melek escapes death, and Pelin continues to seduce Selim. Will Selim fall into Pelin's trap and forget about the love he feels for Zeynep within a short time? Murat and Veysel plan to blackmail Arzu for a second time.
18/12/2020: Friday (Episode 70)
Veysel convinces Arzu that Murat will retrieve the incriminating audio she created, but she and Melih lost it. Melih plots to get back at Kenan's family.
21/12/2020: Monday (Episode 71)
Confusion and fear fill the hearts of Emiroglu family members when Murat escapes. Kenan gets distracted while opening an envelope, and something happens to it. Arzu's plans fail; hence she loses confidence in herself.
22/12/2020: Tuesday (Episode 72)
Ayse shows Melek photographs that make her worry. The pictures arouse Melek's curiosity. Selim and Erkut draw a battle line because of Zeynep, and Selim dares Zeynep to confess that she loves him.
23/12/2020: Wednesday (Episode 73)
After analyzing the pictures, Melih and his gang investigate the mysterious women's identity and their families. Arzu discovers secrets about Kenan, and Aliye confronts Ipek for almost exposing Kenan's past to Mehil.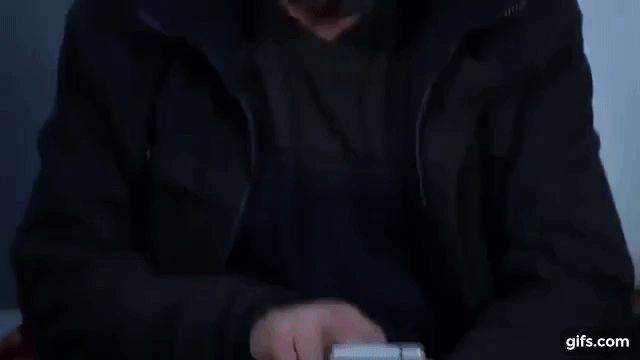 24/12/2020: Thursday (Episode 74)
Zeynep plans to prevent her wedding with Erkut from happening, but Veysel is taking precautions to stop her from succeeding. An unexpected person shows up while Melek and Zeynep are packing their belongings. Were they planning to run away?
25/12/2020: Friday (Episode 75)
Mehil finds what he has been searching for, and Aliye's past haunts her. Melek and Zeynep receive good news about their house. Aliye tries to make up for what she did wrong in the past by transforming her character.
28/12/2020: Monday (Episode 76)
Arzu receives sad news that threatens the well-being of the entire family. Melih sets his devilish plans against Kenan's family in motion, and Arzu requests Veysel something that he never expected she would ever ask him to do.
29/12/2020: Tuesday (Episode 77)
Arzu shows her real character, while Aliye is fighting for her life at the hospital. Veysel's plans may not work out because things are turning in the wrong direction.
30/12/2020: Wednesday (Episode 78)
Selim is determined to ruin Veysel's plans and rescue Zeynep from Marrying Erkut. Aliye's family prays that she recovers soon even though her health condition is critical. Will Veysel divorce Melek if his plans work out?
31/12/2020: Thursday (Episode 79)
Zeynep and Erkut's planned wedding and the expected divorce between Veysel and Melek cause anguish, pain, and despair to their loved ones. Veysel instigated Azru to go after Melek and hurt her. Zeynep finds peace for a while, but Melek's troubles have just begun.
Zeynep
She and Selim are in love with each other, but Veysel is forcing her to marry Erkut. Veysel promises to divorce Melek if Zeynep fulfills the desires of his heart. Selim and Zeynep work independently towards preventing the wedding from taking place.
Arzu
Arzu, Mehil, and Veyself join hands to destroy Kenan's family. Arzu is afraid that her audio might fall into the wrong hands, but Veysel promises her that Mehil will retrieve it. Arzu almost hurts Aliye while she is admitted to the hospital. Late, she discovers shocking information about Kenan's past.
The suspense in the last episode of Elif teasers for December 2020 will motivate you to dedicate more of your time to watch the series. Purpose tuning in every weekday to enjoy the captivating storyline about Elif's life.
READ ALSO: Isono teasers: December 2020
Have you read Isono teasers for December 2020? Pastor Abiola's church is in a mess. Abednego hides his sexual sins from fellow church members. Later, he gets into the bad books of a drug dealer.
Briefly.co.za showed how Gabriel discovers the dark secrets of Pastor Abiola and his family. He also looks for Abednego because he is worried about his safety.
Source: Briefly News