- The news of the drama revolving around alleged racism at Brackenfell High School has reached the UK
- A news publication in the UK recently reported about the ongoing drama which started after white parents threw a matric ball for their children
- In a headline that has since been changed, the publication referred to the parents who were fighting EFF members outside the school as "white thugs"
PAY ATTENTION: Click "See First" under the "Following" tab to see Briefly.co.za News on your News Feed!
The news of the ongoing unrest at a South African school, Brackenfell High School, has become international. A UK publication, The Sun UK, recently reported about the racial issues that the school, as well as the EFF, are currently embroiled in.
According to reports, in an article around the violence that occurred outside of the schoolyard earlier this week when angry parents and EFF began physically fighting after EFF members refused to vacate the area, the publication described the parents as "white thugs".
The publication has since altered the headline but not before South Africans had the opportunity to comment on their choice of words. A few South Africans welcomed the wording while others were left with a bad taste in their mouths.
Read a few of the comments below.
@SandyMomof4 said:
"We're parents not thugs... and private parties not given by the school."
@KeorapetseKB said:
"A sound journalist reporting facts, not these South African hooligans called journalists with their embedded journalism."
@Lasoi said:
"Actually, the thugs were dressed in red."
@TotoAxola said:
"Oh, the kind of journalism we have been longing for, nothing but the truth!"
@LuvDirector
"@SAEditorsForum Your news organisations should be embarrassed when international news sites report our local news more accurately than your reporters."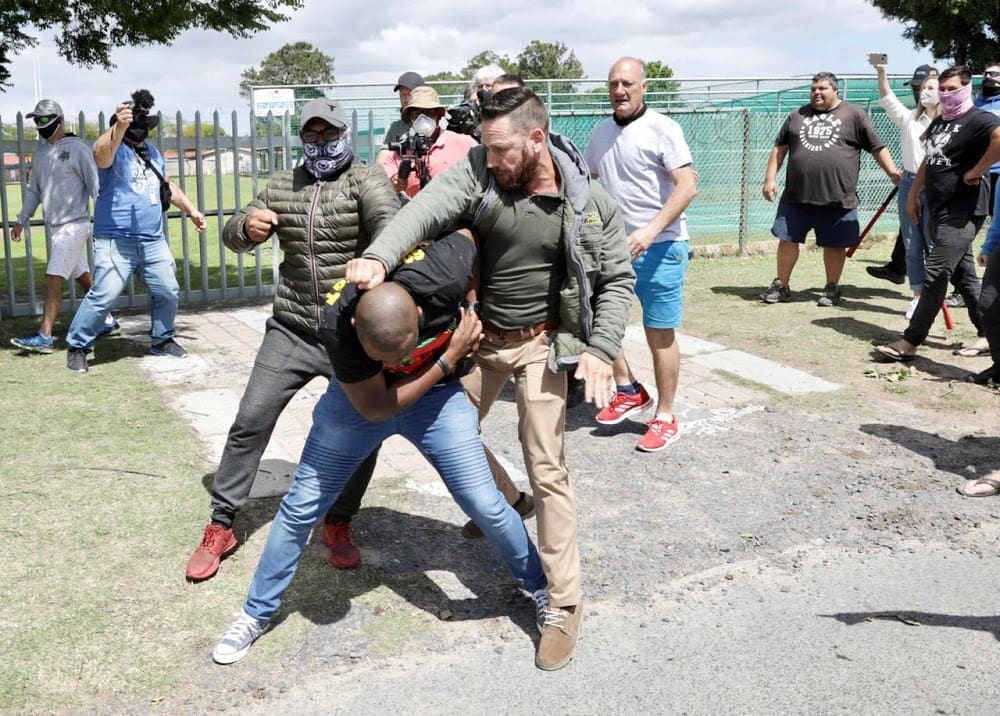 In other Brackenfell High School news that Briefly.co.za reported on following the ongoing drama around Brackenfell High School, the EFF and parents of the school children who attend there, learners have decided to open an Instagram account to which they are sharing the numerous occasions they experienced discrimination on the basis of they skin colour and racial background.
The page features hundreds of different accounts of racism from anonymous learners. In many posts, the learners explain how they almost always complained to those in power and yet were never actually heard.
"White boys giggling and pulling your braids in the hallway and making animal sounds. You guys know the one near the hall where it's always dark," one post reads.
Enjoyed reading our story? Download BRIEFLY's news app on Google Play now and stay up-to-date with major South African news!