- Brackenfell High School in Cape Town is going to begin diversity training after the allegations of racism against the school
- The school governing body has since apologised for the incident as well as the violence that took place at the premises
- 2014 head boy, Luvuyo Mose shared how the students of colour were made to feel they were not welcome and do not belong
PAY ATTENTION: Click "See First" under the "Following" tab to see Briefly.co.za News on your News Feed!
Brackenfell High School is going to implement diversity training after coming under fire for allegedly being racist. The transformation policy came to be after an alleged "whites-only" matric function held a number of weeks ago.
The governing body of the school has since apologised for the event and has also said sorry about the violence that took place outside the school afterward.
The school released a statement regarding the matter, which was signed by the principal.
The statement read: "We fully commit to participating in future discussions with learners as well as parents in order to ensure a constructive way forward."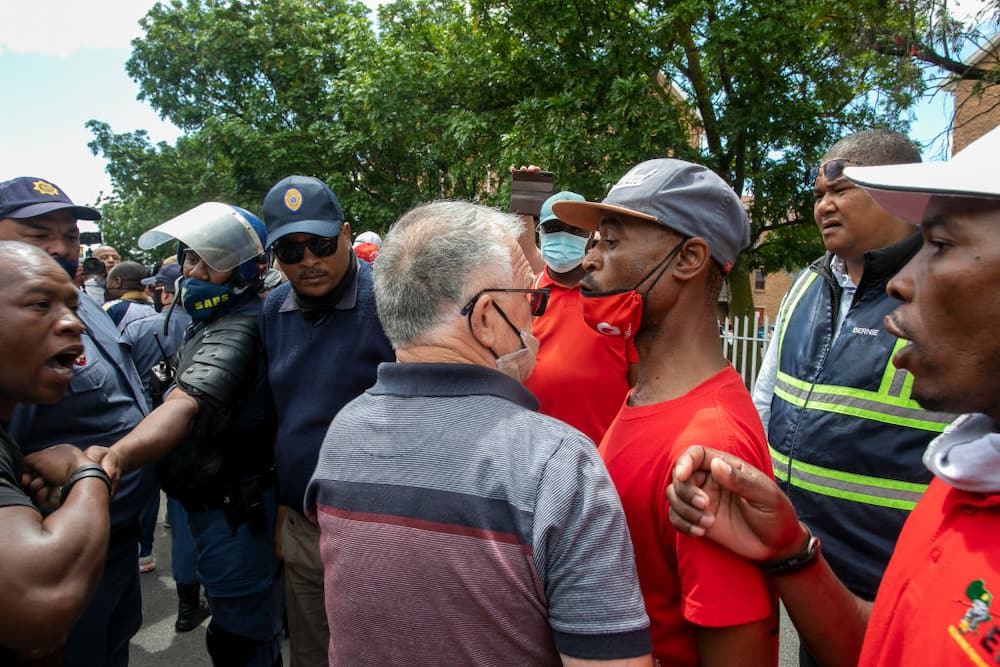 The Western Cape Department of Education would not be conducting an investigation in regards to the racism allegations against the school.
Spokesperson Bronagh Hammond said that the school did not organise, host, arrange or endorse this event. She did however admit that the staff at the school lacked diversity over the past few years.
"It is therefore nonsensical to suggest that we charge or suspend the principal or teachers for an event that they had not organised," she said.
"As a department, we do believe that there needs to be an increased emphasis on diversity at the school. The WCED will therefore engage the school on this in the weeks to come."
Luvuyo Mose, the school's first black head boy who was elected in 2014, spoke about how the students of colour were made to feel that they do not belong. He also shared that he was denied the opportunity to become their rugby captain, even though his teammates elected him.
"We felt out of place, unwanted, like we were not supposed to be there," he said.
Briefly.co.za previously reported that a UK publication called Brackenfell High School parents "white thugs". The news of the ongoing unrest at a South African school, Brackenfell High School, has become international. A UK publication, The Sun UK, recently reported about the racial issues that the school, as well as the EFF, are currently embroiled in.
According to reports, in an article around the violence that occurred outside of the schoolyard earlier this week when angry parents and EFF began physically fighting after EFF members refused to vacate the area, the publication described the parents as "white thugs".
Enjoyed reading our story? Download BRIEFLY's news app on Google Play now and stay up-to-date with major South African news!