Health Minister Dr Zweli Mkhize has warned South Africans to prepare for a festive season under the shadow of Covid-19. Briefly.co.za explores the latest updates on the pandemic.
PAY ATTENTION: Click "See First" under the "Following" tab to see Briefly.co.za News on your News Feed!
Health Minister Zweli Mkhize has issued South Africans with a warning amid the current pandemic.
With surges recorded in some parts of South Africa, Mkhize suspects the usual festive season celebrations will be affected.
Briefly.co.za explores the latest updates below: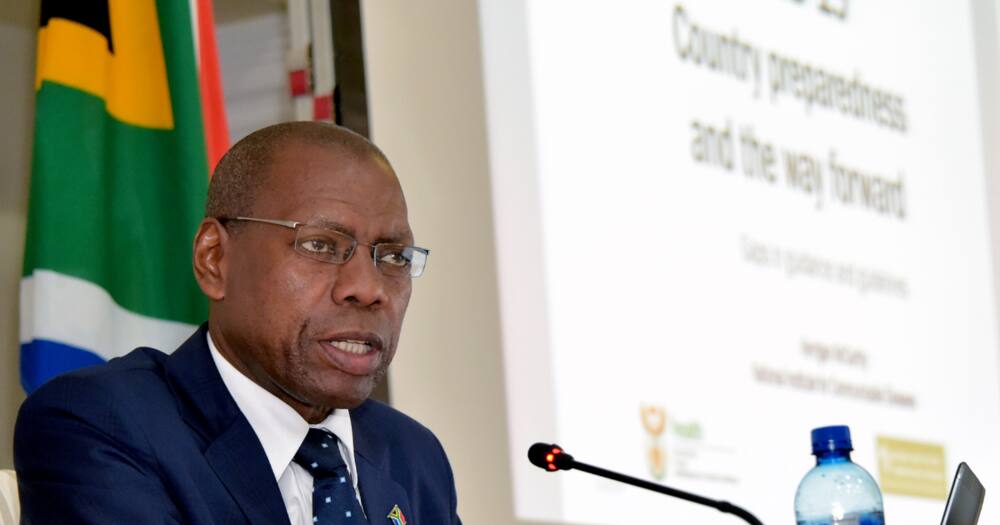 1. Mkhize warns SA to brace for a Covid-19 Christmas
Health Minister Dr Zweli Mkhize addressed the nation during a virtual media briefing on Sunday. The minister warned that South Africa must brace for an unusual Christmas, commenting that:
"The day-to-day festivities have to be done differently and it is very important for us to start gearing ourselves for a slightly different Christmas. I'm not talking about the lockdown, I'm talking about just changing the way we enjoy and then end up with an infection."
This comment comes at a time when a number of outbreaks are reported in different parts of the country with Mkhize highlighting the Eastern Cape as a concern:
"The Nelson Mandela Bay area is causing a lot of challenges, we need to control the area and see if it can be contained otherwise it will start flaring up in other parts of the country."
2. US surpasses one million Covid-19 cases in space of single week
The United States has recorded 11 million Covid-19 cases, meaning that one million new infections were reported in less than a single week.
Johns Hopkins University's real-time tracker revealed that the US currently has exactly 11 025 046 cases, with over 245 000 deaths noted in the country.
These figures are the highest recorded across the world in the midst of the global pandemic with the US seeing a surge in cases since the beginning of this month. This surge has prompted numerous states to take more drastic steps in a bid to reduce the spread of the virus.
3. Mkhize on the latest statistics
Health Minister Dr Zweli Mkhize has provided South Africans with an update on the Covid-19 pandemic.
In a statement issued by the Department of Health on Sunday evening, Mkhize noted that South Africa has recorded 1 842 new infections, bringing the new total up to 751 024.
In addition to the number of new infections, Mkhize noted that the death toll in SA has risen to 20 241 fatalities. Recoveries have now climbed to 693 467, a glimmer of hope amid otherwise bleak news.
Earlier, Briefly.co.za reported that amidst reports that there will be a Covid-19 vaccine available in the US, South Africans got their hopes up in hoping that the same will happen for them.
However, according to Wits University professor of vaccinology Shabir Madhi, the chances of South Africa getting a vaccine soon are "highly unlikely".
"The most highly optimistic projection is that we'd be fortunate to get any by the end of the second quarter next year," he said
Pfizer and BioNTech will only be able to produce 40 million units of the vaccine, which means that Mzansi should tone down the excitement.
By next year they will be able to produce 1.3 billion units but people should keep in mind that each person needs two doses.
Enjoyed reading our story? Download BRIEFLY's news app on Google Play now and stay up-to-date with major South African news!