The River 3 on 1Magic Teasers: December 2020
One of the most favourite television drama series that an average soapie fan will recommend to anyone seeking a means of entertainment is The River 3 on 1Magic teasers. The TV show has a captivating storyline and a special hook. Whether you are new to watching soap operas or have been watching them for a long time, this highly engaging series is one of a kind.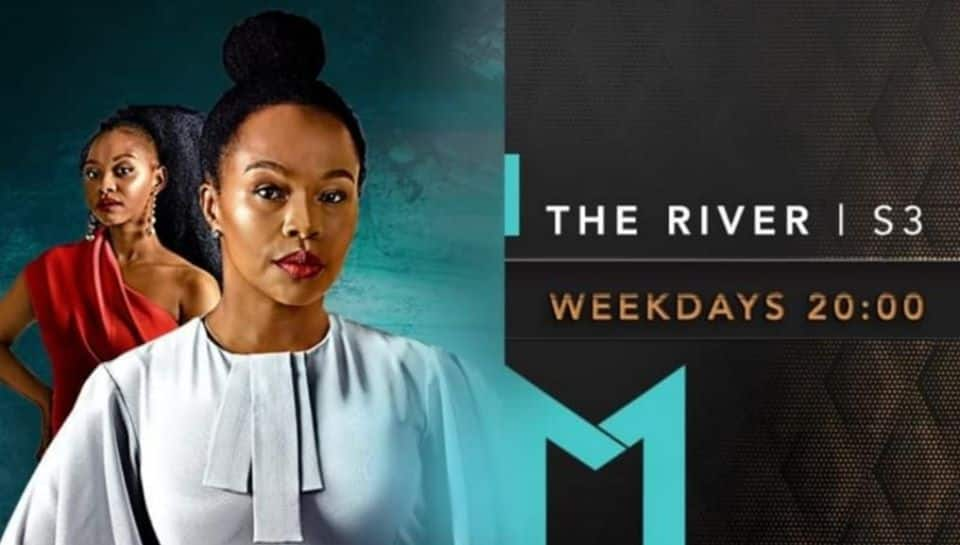 If you followed the events of last month's show and you have been curious to know what happens next, this article gives you a rundown of all you should expect in each episode this month. While you should not wait to be told what happens until the official broadcast of each episode, you can get information on the show in this article. So, get set for another moment of excitement and maximum entertainment as the show continues this month.
The River 3 December 2020 teasers
A lot of events are unfolding this month, and you cannot afford to let others tell you about them. Among others, you will find out how Cobra discovers who his real friends are and how the Dikanas get themselves ready for what would possibly be the outcome of Lindiwe's interview.
Episode 212 - Tuesday, 1st of December, 2020
Title: A bomb in the belly
The bomb that an old stranger drops renders the Dikanas speechless. Zolani admits something that shocks Lindiwe.
Episode 213 - Wednesday, 2nd of December, 2020
Title: What's best for Keitu
The case of Cobra begins on an unexpectedly bad foot, while Zolani consents to search out the truth.
Episode 214 - Thursday, 3rd of December, 2020
Title: We all make mistakes
Cobra eventually discovers who his friends are while his old problems are laid bare before the public gallery. Then, Zolani continues in the search to find out the truth.
Episode 215 - Friday, 4th of December, 2020
Title: Body of proof
Lindiwe's unethical request scandalizes Flora, while Zolani and Lindiwe go the extra mile to prove their point.
Episode 216 - Monday, 7th of December, 2020
Title: The real deal
A friend comes to the assistance of Cobra exactly when he is beginning to lose hope.
Episode 217 - Tuesday, 8th of December, 2020
Title: Flora's lesson
Flora becomes angry after finding out that her kind gesture backfires, while Cobra gets to know the outcome of the fight of his life.
Episode 218 - Wednesday, 9th of December, 2020
Title: Daddy issues
Cobra strives to manage the news of the demise of his loved ones, and an old foe throws a spanner in Lindiwe's works.
Episode 219 - Thursday, 10th of December, 2020
Title: Address it
The Dikanas get themselves ready for the interview that will either make or break Lindiwe. Then, because of the lack of understanding of communication between friends, some painful discoveries were made.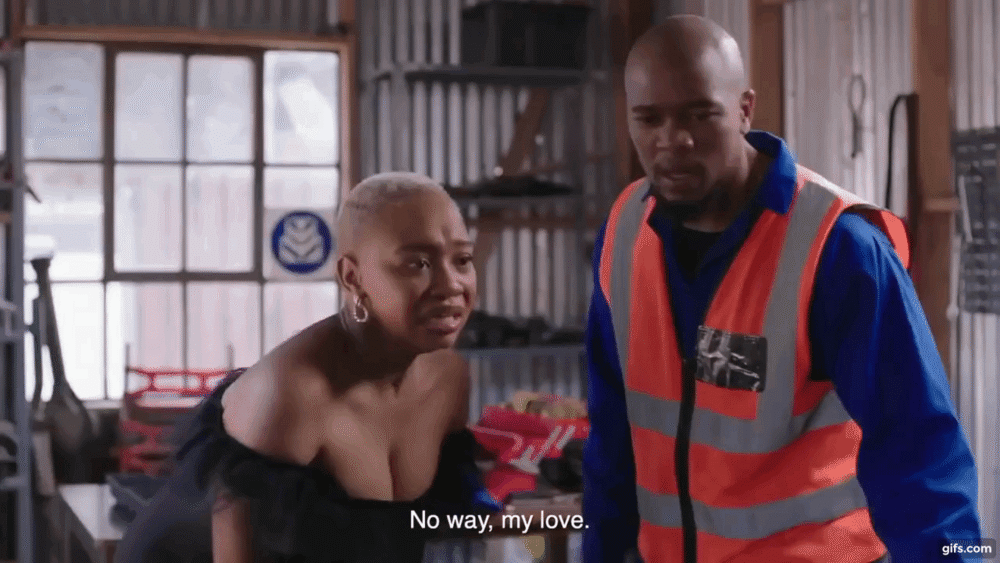 Episode 220 - Friday, 11th of December, 2020
Title: Blood vs water
Lindiwe gets news that makes her feel devastated. At the same time, all the attempts that cobra makes to get a broken relationship fixed yield no results.
Episode 221 - Monday, 14th of December, 2020
Title: Hello big daddy
Lindiwe and Zolani's strategies do not work out well because of news that they never expected while all the fumbles of Cobra to draw Paulina closer create a wider gap between them.
Episode 222 - Tuesday, 15th of December, 2020
Title: Used up
Cobra is left to dance to the tune of his unwholesome decisions while Zolani combats a generational curse in his family.
Episode 223 - Wednesday, 16th of December, 2020
Title: One of us will die
Lindiwe tries every possible thing that she could to make Zolani remember not to repeat the past mistake while Cobra comes out of his hiding and tells how he feels.
Episode 224 - Thursday, 17th of December, 2020
Title: The truth is revealed
Cobra declares something to Paulina, while a plan that was charted for one of the major enemies of Lindiwe eventually comes to the open.
Episode 225 - Friday, 18th of December, 2020
Title: Waddling
Paulina embraces the new responsibilities she is saddled with, while somebody discovers something compelling.
Episode 226 - Monday, 21st of December, 2020
Title: I'm not going out alone
Zolani and Lindiwe are surprised after realizing that a common foe is before them, and at the same time, Paulina finds herself on cloud nine because of her latest plan, which has a love interest.
Episode 227 - Tuesday, 22nd of December, 2020
Title: Waking nightmare
An expectant lady is afraid of her life while Cobra strives to cope with the financial challenges associated with the new phase of his life.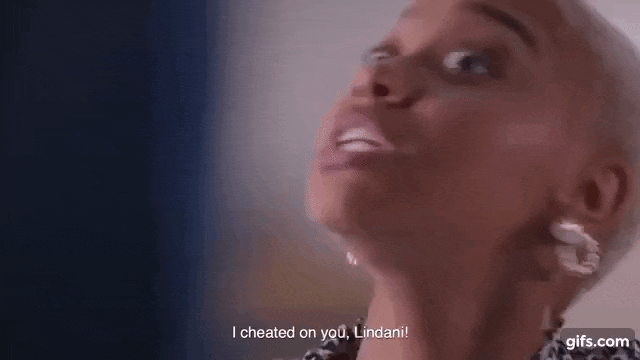 Episode 228 - Wednesday, 23rd of December, 2020
Title: Deliver us from Lindiwe
Zolani and Lindiwe adjust a few things as they conclude with their grand plan. At the same time, Paulina and Cobra become everybody's point of discussion.
Episode 229 - Thursday, 24th of December, 2020
Title: Go fish
Paulina and Cobra make permanent plans. At the same time, the lady in the life of Zolani eventually has her way but what she cannot say exactly is if she really desires this life or not.
Episode 230 - Friday, 25th of December, 2020
Title: Anything for Keitu
Cobra takes drastic measures to retain his boy.
Episode 231 - Monday, 28th of December, 2020
Title: History lesson
Tumi receives a call capable of turning her life around, while Beauty is visited with some good news.
Episode 232 - Tuesday, 29th of December, 2020
Title: What could have been
The growing relationship of Tumi with a new member of the family threatens to crush all she and Lindiwe had built together. At the same time, as Beauty charts her new venture, she finds herself in a situation she is not comfortable with.
Episode 233 - Wednesday, 30th of December, 2020
Title: The apple and the tree
Mathubo is anxious about the fact that an old enemy of Lindiwe may possibly revenge using Tumi as the access route, while Beauty struggles to find her feet in business circles.
Episode 234 - Thursday, 31st of December, 2020
Title: Thirsty first
Somebody from the past life of Tumi begins to drive a wedge between her and Mathubo, while Andile makes an effort to secure the business of Tumi only to find out that something surprising is in the store.
Lindiwe
Lindiwe attends an interview, and everyone is skeptical about what will possibly be its outcome, and to prove her point, she is willing to go the extra mile with Zolani. Despite the time invested in their plans, her plans with Zolani hit a dead end.
Zolani
Zolani finds himself in the midst of a generational curse in his family. Then, Lindiwe tries to stop him from repeating a past mistake.
From what you have read so far, we will always appreciate the production team of The River 3 on 1Magic teasers for the great job done in ensuring that viewers continue to have the best time as they watch this television show. So, join others as each episode airs on 1Magic at 8:00 pm from Mondays to Fridays.
READ ALSO: Gomora teasers: December 2020
The episodes of Gomora teasers are also getting more interesting by the day. As published on Briefly.co.za, you will be surprised to see how Sonto tries to convince Ntokozo to trust her word and how Ntokozo refuses to give her the benefit of the doubt.
In the December 2020 episodes, you will also discover how Gladys realises the change in Teddy's attitude, which ends up making her uncomfortable.
Source: Briefly News