Isibaya teasers: December 2020
South Africa has a variety of captivating local drama series. Which soapies are you planning to watch during the holiday season? Watch the enticing episodes of Isibaya teasers for December 2020 to know why South African soapie lovers have a special bond with the show. The story-line is getting sweeter every day.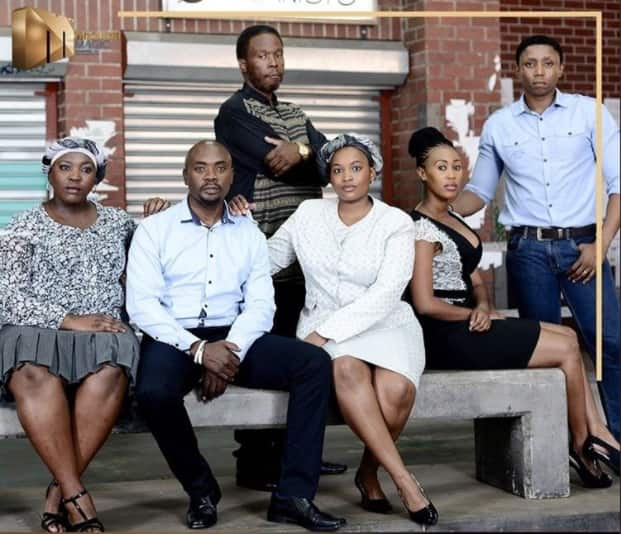 Thokozani is seducing Qaphela. Will she make him fall in love with her? Mkabayi is disappointed when her family members do not spend time together during Christmas as she had expected. Blade and Dabula fight because of a gift the Dabula offered Sihle on Christmas.
Isibaya December 2020 teasers
More exciting episodes of Isibaya are on the way. More secrets will be revealed. Do not quit watching the show after a few scenes because there is no better show you would rather watch than Isibaya.
1/12/2020: Tuesday (Episode 172)
Ntwenhle is torn between her two families, and the truth might come to the limelight at the KwaManzini interrogation session. Sihle believes her plan will save Dabula from a devastating situation.
2/12/2020: Wednesday (Episode 173)
Sihle is determined to do whatever it takes to help Dabula, even if it means harming Melusi. Bhekumuzi gives Thandi a misleading piece of advice that almost lands her in trouble. Mkabayi is likely to punish S'khaleni and Melusi after finding them doing a wrong thing.
3/12/2020: Thursday (Episode 174)
Mpihlangene threatens Fenyang. Will he get scared of Mpihlangene? The Zungus are surprised when they find out the person who put Melusi in trouble. Ntwenhle and Sihle draw the battle-line and may the best fighter win.
4/12/2020: Friday (Episode 175)
Melusi faces the chief's verdict regarding the taxis that were set on fire. Fenyang plans to get justice alone; therefore, he lies to Phumelele. S'khaleni feels that he has been mistreated, and he bears surprising news to Bhekumuzi later.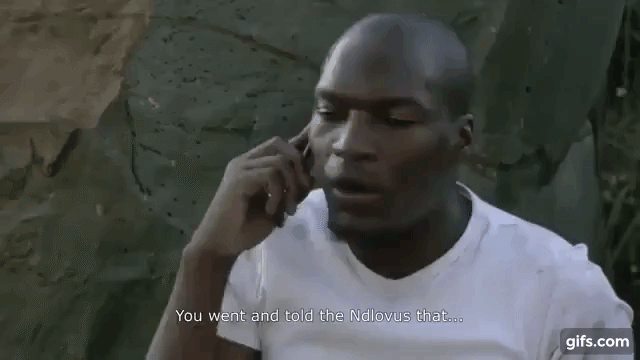 7/12/2020: Monday (Episode 176)
Ntwenhle and Dabula disagree regarding whether they should allow Sihle to live in Emarondweni or not. Mabuyi and Siza confront each other, and Fenyang's plan to get back at Mpihlangene fails at the last minute.
8/12/2020: Tuesday (Episode 177)
A tragic shooting creates tension among the town's residents, and Ntwenhle gives Sihle the cold shoulder. On the other hand, Siza will not give up until she wins back the affection of the man she loves.
9/12/2020: Wednesday (Episode 178)
Mkabayi blames Fenyang for everything when she finds him by Melusi's bedside. Did Mkabayi have anything to do with Melusi's situation? Qaphela demands the truth from Saddam about the new taxis.
10/12/2020: Thursday (Episode 179)
Sihle traps Dabula in her plans. Fenyang's feels guilty when Melusi's health condition deteriorates. Sibongile's drinking habit gets worse by the day. Saddam makes a firm decision that Lillian must follow.
11/12/2020: Friday (Episode 180)
Fezile worries about Sibongile's alcoholism, and Ntwenhle catches Dabula doing something wrong red-handed. Phumelele information that leaves her devastated.
14/12/2020: Monday (Episode 181)
The Zungus are anxiously waiting for updates about Melusi's condition when an unexpected visitor arrives at their home. S'bu realizes that he made the wrong decisions and regrets his actions. Dabula has no convincing excuse to defend his actions.
15/12/2020: Tuesday (Episode 182)
Sihle continues to get closer to Dabula, and Melusi's health is worrying. Both women ignore S'bu and deny him affectionate treatment. Nolwandle is curious how the new Nyandeni taxis were bought.
16/12/2020: Wednesday (Episode 183)
Dabula gives the council a shocking announcement, and enemies become friends when they find a common enemy. Ntwenhle makes a tough but necessary decision because she cannot take it anymore.
17/12/2020: Thursday (Episode 184)
Qaphela and Saddam get into a heated disagreement, and Dabula announces the new role Sihle will be taking in the Chieftaincy. Mkabayi overhears Sibongile's startling confession while arguing with Mpihlangene.
18/12/2020: Friday (Episode 185)
Mkabayi confronts Sibongile regarding her past secrets. Mpihlangene and Fenyang receive unexpected and surprising news. On the other hand, Qaphela plans to hurt Nolwandle out of jealousy.
21/12/2020: Monday (Episode 186)
The new queen of Bhubesini confronts Mandla and Bongani. Qaphela lets go of his worries and enjoys the moment. Mkabayi asks her brother to help her, and S'bu narrates to Siza and Mabuyi the shocking things he has discovered.
22/12/2020: Tuesday (Episode 187)
Dabula plans to reconcile Langa and Sihle. S'bu reveals the truth, but everyone believes Siza lies once more. Mpihlangene makes her move on Iris, and Thokozani plays more mind games with Qaphela.
23/12/2020: Wednesday (Episode 188)
Bhekumuzi gets the wrong ideas regarding Pam and Dabula's agreement. Thokozani is winning Qaphela's heart by trying to make him feel jealous of other men flocking around her. Iris attempts to draw information about Langa from Blade.
24/12/2020: Thursday (Episode 189)
Sihle gets her revenge after dominating the enemies. Nolwandle acknowledges that Thokozani has smart strategies for winning the game, and Dabula gives Iris a tempting offer that she gladly accepts.
25/12/2020: Friday (Episode 190)
Tension fills the air on Christmas day because secrets will be exposed. Mkabayi's plans to have a family bonding session on this day hit a dead end, and Dabula arrives with a surprising gift for Sihle.
28/12/2020: Monday (Episode 191)
Blade is jealous and upset because of the gift that Dabula gave to Sihle. Melusi hides his secrets, and life-threatening conflict arises at the KwaManzini. Someone pays Siza an unexpected visit at the wrong time.
29/12/2020: Tuesday (Episode 192)
Siza's father demands she fulfill her promises. However, she is not ready to do what he expects from her. Samson orders Dabula to pay back what he owes him in full. Will Dabula repay the debt on time?
30/12/2020: Wednesday (Episode 193)
Qaphela forces Dabula to blackmail Fenyang, and someone Phumelele never expected would help her and give her tips on how to build self-confidence. What are the intentions of the unpredictable ally Phumelele has found?
31/12/2020: Thursday (Episode 194)
Ntwenhle warns S'bu to be cautious of Andile. Mickey is terrified when Andie outlines the new instructions. Mkabayi and Samson get into a heated argument over the trial. Betrayal is looming after Mdu chooses to support the wrong people.
Melusi
He faces the chief's judgment after being accused of burning the taxis. Fenyang lies to Phumelele, but he swears in his heart to take revenge on Melusi. Melusi is critically ill, and Fenyang feels sorry for him. Guilt haunts him for endangering Melusi's health.
Siza
She still wants the man she loves back in her life. Her father puts pressure on her to do what she promised him. She lies and fools everyone when S'bu attempts to expose her secrets. Siza and Mabuyi disagree, but they overcome their differences quickly.
Tune in on Mzansi Magic from Mondays to Fridays at 20h30 to watch the highlighted episodes of Isibaya teasers for December 2020. The simplicity of the story makes Isibaya one of the best shows to follow with little knowledge about African culture that has been incorporated in the series.
READ ALSO: Ring of Fire teasers: December 2020
In the Ring of Fire teasers for December 2020, Anurag returns to India after spending years in London. His parents have a pretty girl in mind that they want him to marry. He threatens to return to London if they force him to get married.
Briefly.co.za explains how Anurag meets Ragini. Ragini ignores her mother's advice to mend her ways. She even pulls a gun on Anurag in his home. Later, she wins favor before the women during a house cooking contest. Will Anurag marry this type of woman? What is the real character of Ragini? Please tap on the link to find out more about the series.
Source: Briefly News