The start of a typical South African morning is ushered in with the sounds of hooting taxis, whistling commuters and the smell of freshly prepared amagwinya. If you're in the mood for a sweetie, fruit or russian sausage, your local informal trader has your back with her delicious array of mouth-watering foodstuff.
Like mother of three, Nonhlanhla Tema, informal traders could easily be the backbone of South Africa's economy if they're given the right support structure.
PAY ATTENTION: Click "See First" under the "Following" tab to see Briefly.co.za News on your News Feed!
From the sizzling and tantalising smell of fried russian sausages, the smokey and homely sent of mealies cooking over an open fire to the all-familiar sound of vetkoek bubbling in a large pot of piping hot oil, townships and central business districts have become the epitome of business success despite little to no government support.
A walk around many South African townships or CBDs proves just how many families rely on the informal sector as the breadbasket of their livelihoods. Men and women who have beaten the unemployment crunch are the key architects of the informal SMME (small, medium and macro enterprises) sector throughout the country.
Most of them eke out their living through selling amagwinya (vetkoek), amanqina enkuku (chicken feet), russian sausages and many other small edibles. Furthermore, township and CBD streets are characterised by a plethora of street vendors who sell fruit, vegetables, clothes, fix cellphones or sell cellphone parts.
It is estimated there are well over two million informal traders in the country. 60% of South Africa's economy happens in the informal trade sector.
According to BusinessTech, a report by data company Analytico found that as much as 52.3% had a turnover of R1 500 or below in the month prior to the survey and only 14.6% had sales above R6 000.
Thanks to informal trading, Nonhlanhla put three kids through school
Nonhlanhla Tema from Diepsloot began selling vetkoek just after the FIFA World Cup in 2010. She did not receive a financial injection from anyone but through the profit she made each day from her informal entrepreneurial venture, Tema managed to build a small 'restaurant'.
It is not your conventional restaurant. Nonhlanhla's restaurant, built in a makeshift shack, sells typical township meals that are fan favourites like pap and trotters, russian sausages and chips.
However, the road the success wasn't an easy one for the mother of three. Thema told Briefly.co.za:
"Yoh bhuti wami (my brother), it's been a long and rough journey. When I started cooking and selling vetkoek on the streets, I did so out of desperation. My grant money was not enough to take my children to school and job opportunities were not opening up.
"So I sat down and evaluated what I could do with my life. The simplest thing was to cook and sell vetkoek. So I did my research and set up a makeshift tent on a busy road.
"I chose vetkoek because vetkoeks are the township breakfast for many people going to work. Those were my main targets. It blossomed and I'm happy with what I have achieved," she said.
Through her budding business, Nonhlanhla was able to send her three children to school. Her firstborn is now in her second year at university thanks to a bursary.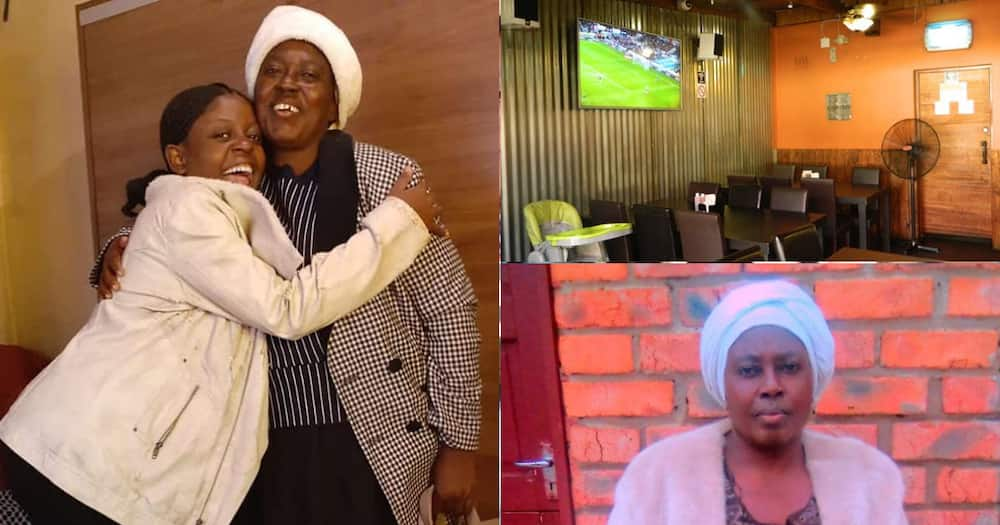 However, informal business owners like this mother often lack the skills that can potentially propel them to the next level. One of the biggest obstacles hindering SMME growth is the lack of management and business acumen
While there's no need for the informal traders to advertise their goods as thousands of feet trot past their stalls all day, every day, they don't realise the potential their small business have.
Management capacity and business acumen or knowledge are well known for improving business performance.
A business like Nonhlanhla's vetkoek gig requires the necessary help and knowledge to equip her with a broader understanding of issues that can be an impediment to addressing the complexities of her business.
On the flip side of the coin, good business knowledge and management skills could also open doors for her, just like it did for Itumeleng, a sandwich seller who went viral recently.
Briefly.co.za reported that social media users applauded him when they saw how he's doing the most to achieve greatness through his informal small business, selling sandwiches.
Itumeleng explained that he and his crew get up early to prepare the yummy sandwiches that they sell at a rank.
Itumeleng's savvy social media punting earned him huge respect on the streets. Imagine putting that sort of knowledge in every trader's hands.
Others that have benefited from this have seen their businesses moving from tuck shops to supermarkets or household names, like in the case of Black Like Me, founded by politician Herman Mashaba.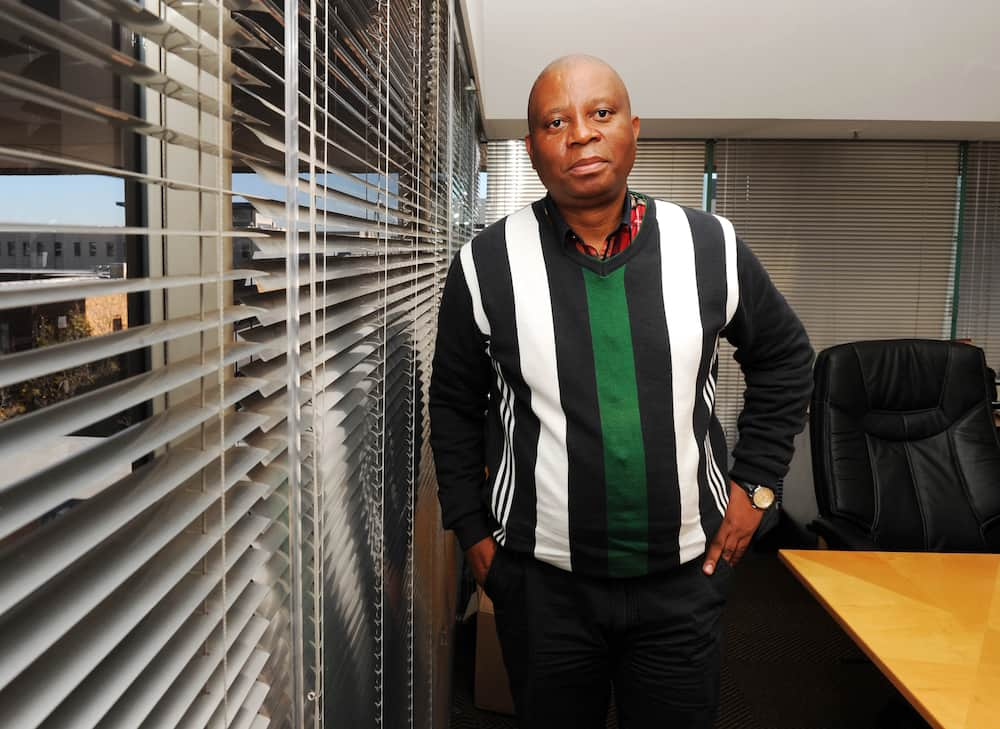 Mashaba rose to business prominence when he built an empire during the restrictive days of apartheid. He grew up in abject poverty in Hammanskraal, taken care of by his sisters as his domestic worker mother worked long hours to provide for the family.
As he grew older, he refused to follow in the footsteps of many black men who worked as gardeners to make a living.
Instead, he sold 'dope' to make money. He soon realised that he could venture into business and make more money. Mashaba went on to sell virtually everything from insurance to crockery before he discovered black hair products.
That is when his real entrepreneurial journey really took off. It was while working as a sales rep at Super Kurl that Mashaba saw a gap in the black hair market. Black Like Me was born as a direct competition to Super Kurl.
Mashaba, with pharmacist Johan Kriel and an old workmate at SuperKurl, Joseph Molwantwa, launched Black Like Me on Valentine's Day in 1985, with a R30 000 loan from Mashaba's friend, businessman Walter Dube.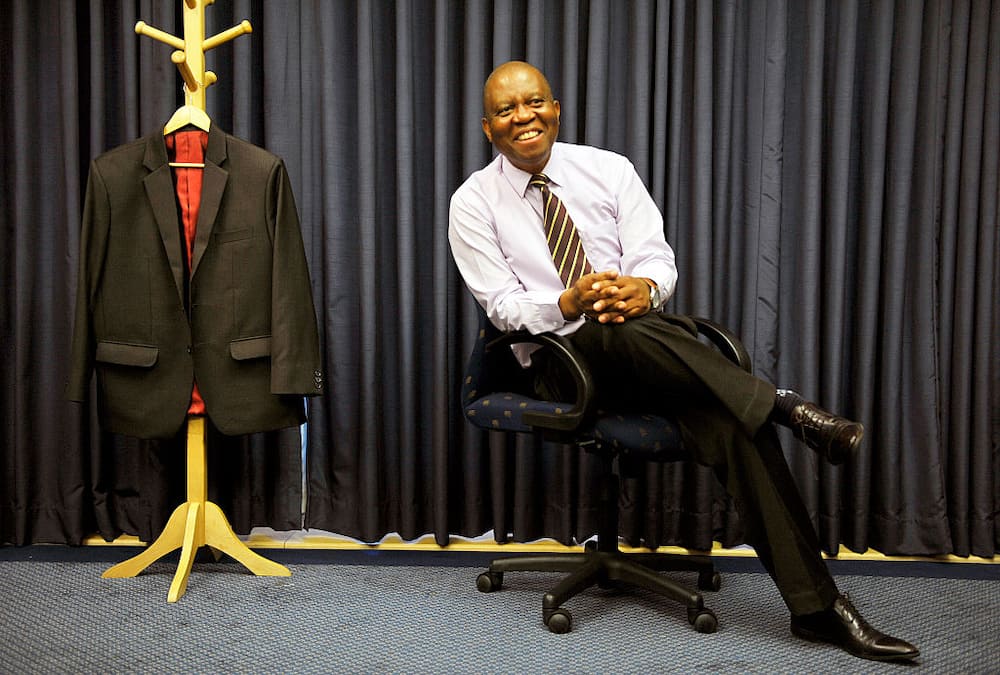 Within seven months, the debt was repaid to Dube and all the partners were earning well. Black Like Me would go on to become one of the most iconic brands in the country.
Today, Mashaba is executive chairman of Lephatsi Investments, a company he formed three years ago. Worth about R1 billion, Lephatsi operates in the mining, construction and the logistics sectors.
Thanks to Mashaba's access to business and/or management mentorships, it propelled his informal business into a flourishing empire that could support several families in his community.
South Africa's unemployment rates at 17-year high thanks to Covid-19
The latest unemployment figures in the country reveal a gory picture and had these small, medium and macro enterprises (SMME) not embarked on their life-changing informal trading journey, it could all have been catastrophic.
South Africa's unemployment rate rose from 23.3% to 30.8%. This is a 17-year high. According to Stats SA, the first hard lockdown from April to July caused more than two million job losses.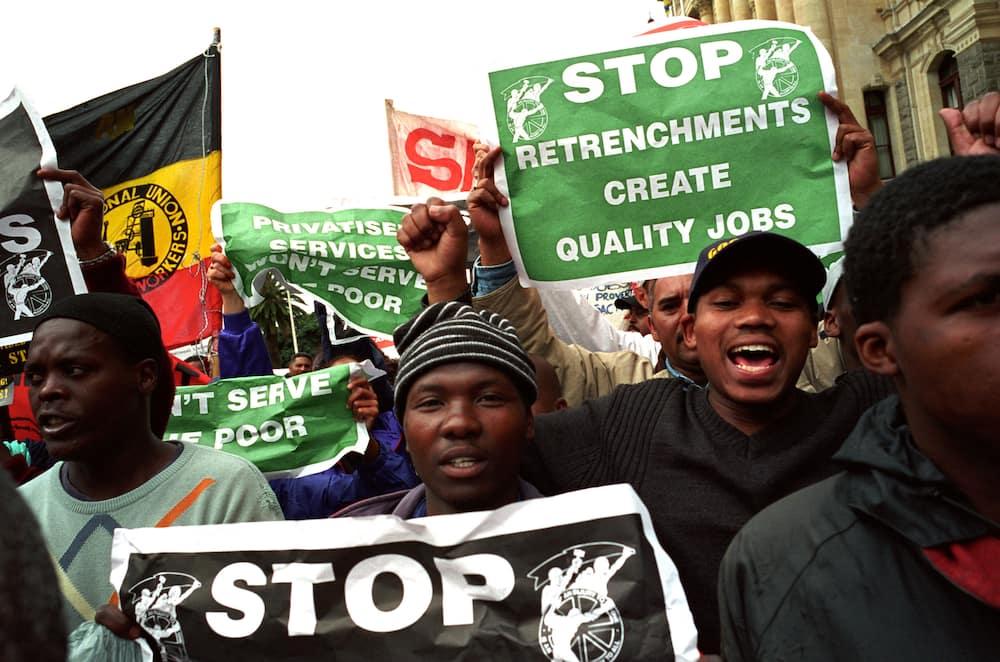 However, informal traders are still pushing the wheels of their personal economic independence.
While their journey has been well worth documenting, they are less likely going to be counted as a participant in the mainstream economy. This is because they are seen as 'survivalists' rather than entrepreneurs.
In February, a Mail & Guardian article stated that "the rate of entry into informal employment is not consistent with the rate of joblessness."
Some scholars blamed historical limitations on black entrepreneurial activity, the scale and reach of huge chain stores into the traditional informal activity markets, perceptions of earning low wages, social grants and strict municipal regulations for this discrepancy.
It's not uncommon to see law enforcement authorities, often pressurised by private property owners, impounding informal traders' goods for violating trading licence requirements. Furthermore, traders have to pay up to R3 200 to release their goods again, an amount they cannot afford.
Take, for instance, our sandwich hero, Itumeleng, who, on Monday, 16 November, had his goods confiscated once again. In a post on social media, Itumeleng wrote:
"One day -e need to have a conversation around how it is for street vendors to acquire relevant paperwork to trade on the streets of Jozi. Today our stock worth R1 780 was confiscated at our Simmonds franchise because we're not abiding by city by-laws, which are impossible to abide by.
"We get sent from pillar to post by our rude government officials trying to get regulated and do things right. We're not doing this for fun, we're trying to target youth unemployment in South Africa, but that will never be enough for people with well-paying jobs!"
Economist draws attention to the importance of informal traders
Economist Jennifer Cohen, who heads policy and research at the Small Business Institute, said most European nations are heavily reliant on informal entrepreneurs to boost their markets.
"European countries such as Croatia, Italy and Spain depend on the informal sector to create a vibrant economy that promotes a culture of entrepreneurship.
"Similarly, some African countries such as Ghana, Nigeria and Ethiopia have a well-organised and functioning informal SMME sector that creates much-needed job opportunities and promotes entrepreneurship," she said.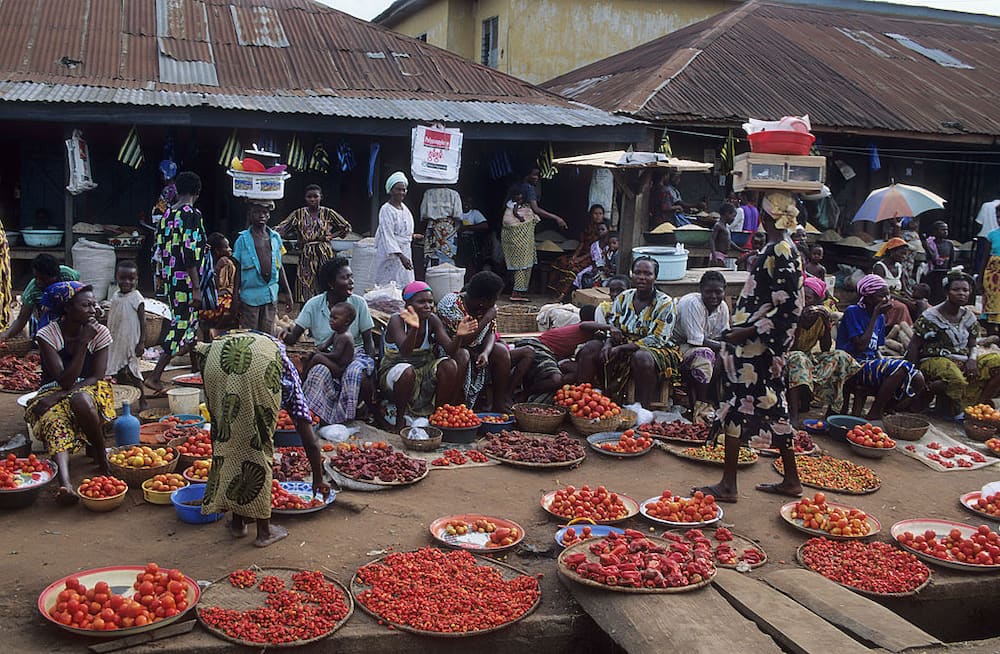 Cohen further stated that the informal SMME sector had remained resilient without government support in the midst of the Covid-19 pandemic.
Conclusion
With proper funding and government support, informal SMMEs can carry South Africa into a new era.
The White Paper on Local Government of 1998 suggests four intertwined attributes of the developmental local sphere of government, namely:
capitalising on social development and economic growth;
integrating and coordinating;
inclusive development; and
leading and learning.
Therefore, the informal SMME sector must form part of the local government developmental agenda to curb the high levels of inequalities in our society.
South Africa is one of the better-resourced nations on the continent and it faces the insurmountable task of creating and sustaining jobs. This could well be the way forward for Mzansi and others like Nonhlanhla and Itumeleng.
Efforts to get a comment from the Minister of Small Business Development, Khumbudzo Ntshavheni, proved fruitless as she did not respond to questions emailed to her.
Enjoyed reading our story? Download BRIEFLY's news app on Google Play now and stay up-to-date with major South African news!