- Cassper Nyovest took to his favourite social media platform to respond to some fans' messages
- One tweep told Cass that he believed that the rapper had endured some unnecessary shade over the years for things that other artists do too
- Cassper replied by saying that, despite being dissed, he knows he's "the King" and he'll keep doing his thing
PAY ATTENTION: Click "See First" under the "Following" tab to see Briefly.co.za News on your News Feed!
Cassper Nyovest took to social media to chat to fans and discuss some random topics. One tweep, specifically, told Cass that he thought the rapper had endured some unnecessary criticism.
Cass saw the tweet and responded with a pretty lengthy reply. The Any Minute Now hitmaker said he agreed that people loved to hate him just because of who he is.
Cass also emphasised to the fan that his tactic to block out the haters was to keep doing what he's doing. He described it as:
"The key is to keep working and keep trying while they keep talking and copying."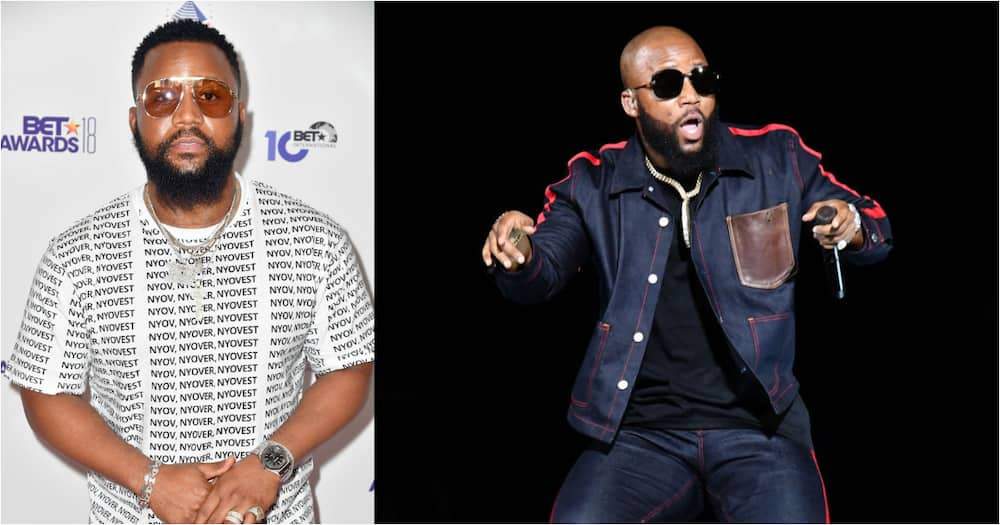 The fan in question said that the only reason people were previously critical is because of Cass's fame. Cassper agreed with the take and his response to the fan was:
"I'm used to all that dawg. Dissed me for rapping on piano and now they all on the sound. I am the King around here. I say that with my chest out!!! They gone keep on following and ima [sic] keep moving!!! The key is to keep working and keep trying while they keep talking and copying."
There were some who disagreed with what was said and replied to the rapper's take with their own opinions:
@UlovaE: "Jumping on every popping sound first doesn't make you king of anything, boss. Get that into your head. You never created any wave that's not already popping..."
In other Cassper-related news, Briefly.co.za reported on the rapper clapping back at a tweep who accused him of using ghostwriters.
Cassper Nyovest was responding to fans on Twitter when one tweep accused him of not writing his own music and lyrics. The rapper had been replying to fans' questions on the platform so saw the allegation and decided to respond to the confident commenter with a quick clapback.
Fans took Cass's side quickly and added their own takes about his music. They also liked the tweet more than 500 times in a show of support for the artist.
Cassper responded with a simple:
"Me? Ghostwriter? Kwaaaaa."
Some tweeps found humour in the allegation, specifically regarding a 'ghostwriter' and Cass's name being almost the same as the children's cartoon of 'Casper the Friendly Ghost'.
One fan wrote:
@YN_Trent: "Cassper ghostwriter? Cassper IS the ghostwriter himself, cav the name."
In more Cassper-related news, Briefly.co.za also reported on the rapper declaring that he would no longer be engaging in petty internet arguments that waste his energy.
Cassper Nyovest is certainly one of the Mzansi celebs with an active online presence. The rapper is always tweeting his take or announcing his news on the platform, so fans were not expecting his latest revelation.
Cassper took to his account to say that he was over arguing with peeps online. The hitmaker posted a series of tweets that implied that he had had enough of internet arguments and that he was done. He posted a meme to the same effect and said he would just start agreeing with haters for the sake of saving his own energy.
Enjoyed reading our story? Download BRIEFLY's news app on Google Play now and stay up-to-date with major South African news!