The End of Paradise teasers: December 2020
If you have watched any movie or show that entails drug dealings and crime, you can attest that the thrill that they bring is unmatched. Imagine that feeling in a soap opera? Therefore, you ought to check out the details of The End of Paradise teasers for December 2020 for snippets on the Telemundo.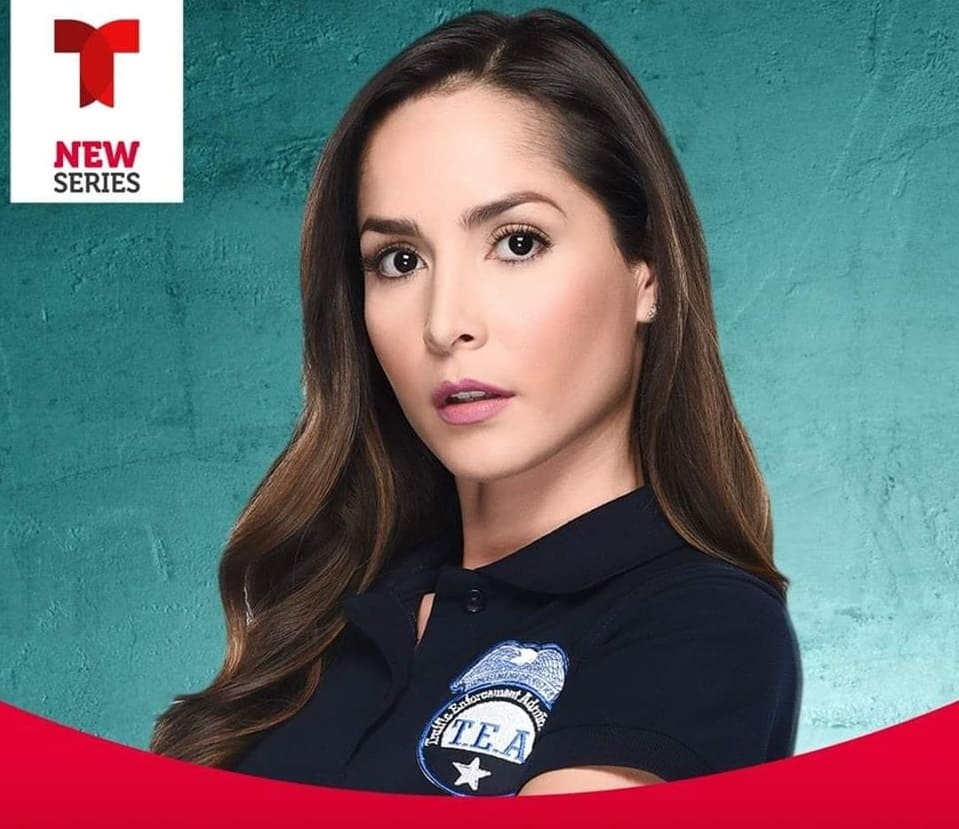 The End of Paradise is an exciting soap opera that features the life of Catalina, a determined officer who works to capture and bring down the drug cartels in Columbia. In her line of work, she experiences hate as some of the culprits attempt to kill her. The End of Paradise teasers highlight some of the ins and outs of what you should expect from the show.
The End of Paradise teasers for December 2020
In the most recent The End of Paradise episode, Catalina seemed to have beaten more than she could chew. The situation must have made her question who her friends were since it looked like someone from her circle threw her under the bus. Will she give up on her new position as the director of the DEA?
Tuesday, 1st of December 2020
Mateo and Johana join forces to tarnish Hilda's reputation, and Rocco informs Black Hand that he knows Mariana and Catalina's whereabouts.
Wednesday, 2nd of December 2020
Johana goes to visit Hilda and tries to convince her that she has the best intentions towards her, and Titi goes to the hospital to check up on Diabla.
Thursday, 3rd of December 2020
Catalina faces a complicated situation that forces her to shoot to kill, and La Diabla takes advantage of the ignorant nurse to reach out to Black Hand.
Friday, 4th of December 2020
Valeria overhears a sensitive conversation between Catalina and Natalia, and someone reaches out to Attorney Pinzón to inform her about Jota's death.
Saturday, 5th of December 2020
Shadow opens up to Santiago and Jota about the misery that Black Hand brought to his life, and Valeria, Natalia and Catalina make it to Colombia.
Sunday, 6th of December 2020
Mateo and Johana agree to publish some sensitive information about Catalina and Hilda's past.
Monday, 7th of December 2020
Berrio hires Lucrecia Olivares, a former prosecutor who at one point shared a cell with Diabla. He asks her to meet him in the company of Valeria and Catalina.
Tuesday, 8th of December 2020
Catalina receives the news of the publication that has been made to taint her mother's image. Meanwhile, Titi plants a bomb at the location of the anti-drug conference.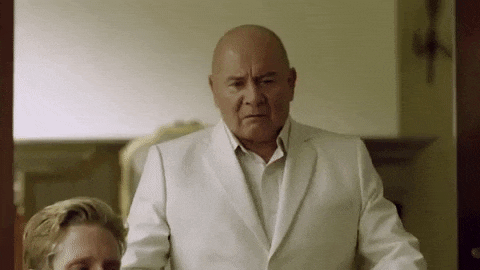 Wednesday, 9th of December 2020
The bomb explodes at the door of the conference hall, and Catalina's absence makes everyone believe that she is dead. Meanwhile, well-wishers rush Natalia to the hospital as she is in a critical condition.
Thursday, 10th of December 2020
Catalina reveals the details of the incident. She states how Titi saved her, and the information gets Valeria and Hilda shocked. Hilda pleads with Catalina to resign from her job at the DEA.
Friday, 11th of December 2020
Jota and Santiago show up, and their unannounced visit catches Catalina by surprise. They engage in a lengthy conversation, and Catalina apologises to Santiago for not trusting him.
Saturday, 12th of December 2020
Jota and Santiago leave Catalina's house, and Yésica reaches out to Black Hand to snitch on Titi. He accuses him of signalling Catalina about the attack.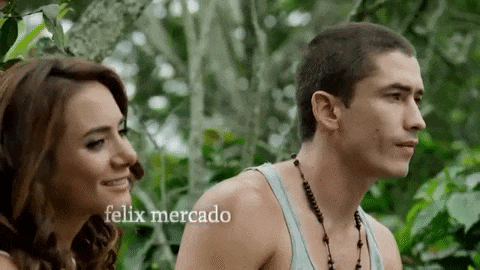 Sunday, 13th of December 2020
Octopus and Kike abduct Marian's daughter, and Pilar and Titi trick Black Hand and the members of his cartel by leaving them fake drugs.
Monday, 14th of December 2020
Catalina goes to the hospital to visit Berrio despite the pressure from the members of the press. On the flip side, Johana implements a new plan to bring Hilda down.
Tuesday, 15th of December 2020
Catalina reveals the news of Yésica being alive to Albeiro and Vanessa and they share the dismay. Valeria joins them, and when she hears the story, she pretends to be equally surprised.
Wednesday, 16th of December 2020
Johana tricks Hilda to fall for another one of his plans, and Catalina confesses her love for Albeiro. She affirms that she wants to be with him, and they share a kiss.
Thursday, 17th of December 2020
Demonia hands Black Hand a drive that contains the formula for the drug XY5, although they are not aware that the drive contains a GPS tracker.
Friday, 18th of December 2020
Catalina and the DEA show up at the location where Black Hand is, and they manage to stop their attempted escape. Mariana fires a gun at Titi and convinces herself that he is dead.
Saturday, 19th of December 2020
Salvatore and Hilda meet the new detective and try to deliberate on ways to get the matter under control. Meanwhile, Mariana gets a vision, and she sees Titi asking for her daughter, and it makes her frightened, although Moncho tries to make her calm down.
Sunday, 20th of December 2020
Albeiro fails to meet the coach's expectations, and Titi agrees with Cardonita and Moron's idea to make everyone think that he is dead.
Monday, 21st of December 2020
The members of the press interview Alfonso, and after the interview, he leaves the clinic in the company of Valeria. Co-incidentally, a family watches the interview and recognises Valeria as their child who disappeared.
Tuesday, 22nd of December 2020
Catalina shows up at Titi's funeral and confirms that it is him in the casket. Later, Dayana opens up to Mariana about her affair with Titi.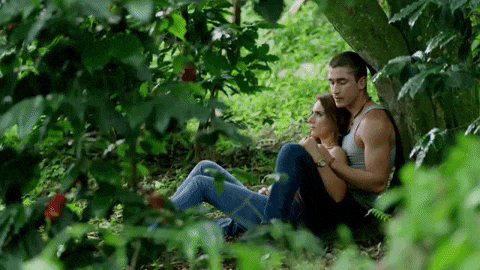 Wednesday, 23rd of December 2020
Titi marvels at the success of 'his funeral' and Dayana informs Moncho about Mariana being a hitch to the operations of the cartel.
Thursday, 24th of December 2020
Natalia engages Calvo's son in a lengthy conversation and convinces him to collude with the DEA to capture his father. Dayana issues Moncho an ultimatum.
Friday, 25th of December 2020
Valeria eavesdrops a sensitive conversation between Ivan and Natalia. Later, Lucrecia comes bearing some information that she feels Catalina should be aware of as soon as possible.
Saturday, 26th of December 2020
Santos makes it to the location and hands over the XY5 drug to Yésica, and Yésica dilutes it in Berrio's water and takes it to him. Will Berrio drink the water?
Sunday, 27th of December 2020
Berrio loses control during the presidential debate, and everyone loses composure as they try to figure out what his problem is. Valeria marvels at the chaotic scene, and Mateo tries to trace Hilda's whereabouts.
Monday, 28th of December 2020
Mateo makes Hilda believe that Johana took the video of her, and the authorities blame Natalia for the events at the debate. They try to interrogate her on what she knows.
Tuesday, 29th of December 2020
Hilda and Marcela squash their differences, and Marcela informs her about Albeiro's plan to bring down Yésica. How will Hilda react to this information?
Wednesday, 30th of December 2020
Catalina interrogates Berrio and promises to reveal the identity of the person who gave him the drug. Berrio defends Natalia and convinces Catalina that she has no hand in it.
Thursday, 31st of December 2020
Simon and Daniel visit Black Hand's ex-wife, and Leticia informs Hilda that Valeria Montes, the DEA agent, is her daughter's look-alike.
Catalina
Catalina risks her life and that of her daughter's during her operations. Valeria gets close to her, although it looks like she is up to some mischief, as she sells her out. The tough times unveil her love for Albeiro, and they rekindle an old flame. Later, Beirro gets involved in a life-threatening incident that forces her to dig into the matter. Will her woes come to an end?
Hilda
Johana and Mateo plot to tarnish Hilda's reputation; hence, they publish some sensitive information about her tainted past. The plan fails to work according to their expectations. Therefore, they come up with another one to trick her into a trap. Will she fall for it?
The End of Paradise teasers for December 2020 highlight how much gist awaits you in the oncoming episodes. You cannot miss out on all the thrill and drama. Be sure to catch the episodes every day at 22h00.
READ ALSO: SABC 1 Vuka Mzansi breakfast show: all you need to know
Briefly.co.za recently published the details of Vuka Mzansi, the new breakfast show on SABC 1. You will be fazed by how much content the show is going to bring you, and the amount of fun that you have while learning how to live a better life. Check out the details on when to tune in.
Source: Briefly News