- Glee actress Naya Rivera tragically died earlier this year and her ex-husband, Ryan Dorsey, has filed a lawsuit on behalf of their son, Josey
- The lawsuit is seeking compensation for Josey's emotional distress as he was on the boat in Lake Piru where his mother's drowning occured
- The parties being sued are the United Water Conservation District and Parks Management Company, who own and operate Lake Piru
PAY ATTENTION: Click "See First" under the "Following" tab to see Briefly.co.za News on your News Feed!
Naya Rivera's tragic passing earlier this year made global headlines and received an outpouring of condolences for the son she left behind. The star drowned in California's Lake Piru while on a boat trip with her son, Josey.
The latest development in the story is that Naya's ex-husband and father of their child has filed a lawsuit on behalf of their child to seek compensation for the economic and non-economic damages that their son, Josey, suffered as a result of the accident.
E! Online reported that through his father Ryan Dorsey, Naya Rivera's 5-year-old son, Josey Hollis Dorsey, has had a wrongful death lawsuit filed on his behalf. The lawsuit was filed against the County of Ventura, United Water Conservation District and Parks Management Company in California's Ventura Superior Court on 17 November.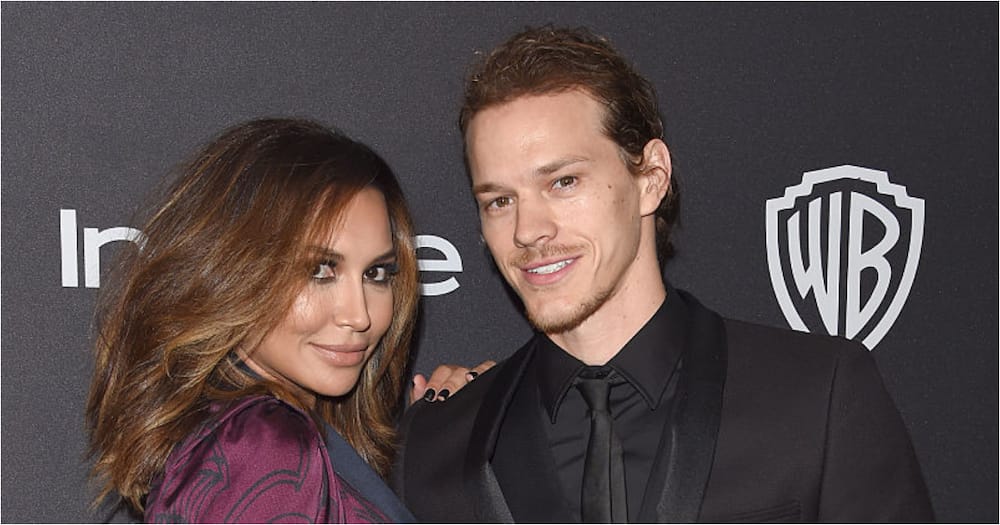 E! Online further reported that the lawsuits are relying on the investigation into Naya's death to hold the companies accountable after they found irregularities about her boat not meeting safety precautions required under California law.
Both parties have submitted documents to the court that will likely end in a trial by jury and have both sides presenting versions of events that culminated in the death of the Glee actress.
Ryan Dorsey has said he is pursuing the route because of the emotional distress caused to his son after being present at the scene of his mother's drowning.
Briefly.co.za reported on the tragic death of Naya Rivera when it was announced by authorities back in the month of July.
Almost a week after Glee actress Naya Rivera went missing, her body was found at Lake Piru. In a statement by Ventura County Sheriff William Ayub on Monday, 13 July, the actress's body was found near the surface of the water in the northeastern portion of the California lake.
According to the Sheriff, there was no foul play susected in Naya's death. Ayub said the body was identified as that of Rivera based on the location, physical characteristics, clothing and condition, adding that there was no life jacket found on the body.
In a report by The New York Times, the Ventura County Medical Examiner's Office will perform an autopsy and will use dental records so as to make a positive identification. According to the sheriff, the mother of one used the last of her strength to save her son before she died.
"She mustered enough energy to get her son back onto the boat, but not enough to save herself," said Sheriff Ayub.
Briefly.co.za previously reported the 33-year-old actress went missing on 8 July, at Lake Piru where her four-year-old son was found alone in the boat.
According to reports, Rivera rented the boat on Wednesday, 8 July for the afternoon at Lake Piru, which is on the north-left of Los Angeles. Sheriff Captain Eric Buschow said that the mother and son were seen going out on the lake together but did not return on time, which prompted workers from the dock to go for a search.
The four-year-old was said to have been wearing a life jacket and there was an adult one that was found on the boat. The boy could not tell what happened and is reported to have been sleeping when a boater discovered their boat drifting on the lake.
Briefly.co.za also reported on Mzansi celebs reacting to the tragic news.
Mzansi celebs were also left shook at the news of Glee actress Naya Rivera's passing. It shocked the world. There is so much negativity floating around the globe these days that bad news just hits so much harder than it used to.
Being mothers themselves, DJ Zinhle and Pearl Modiadie were taken aback by the news and left feeling heavy from the story. They both took to social media to expressed their sadness and condolences.
"Oh gosh... now we wait for the inevitable."
Lady Zamar also took to social media to express her disbelief. Being a huge Glee fan herself, Lady Zamar was stunned by the news of Naya's passing.
"I'm a total nerd and I've been watching Glee since day 1. I started all 6 seasons again during lockdown and I'm heartbroken that another cast member has died #RIPNayaRivera. First Cory (Finn) then Mark (Puck) and now Naya Rivera (Santana). Such crazy talents gone too soon."
Enjoyed reading our story? Download BRIEFLY's news app on Google Play now and stay up-to-date with major South African news!