Getroud Met Rugby teasers: December 2020
Getroud Met Rugby is extremely thrilling, entertaining, and hilarious. The show focuses on the drama, relationships, scandals, marriage, aspirations, politics, and as a bonus, the bedrooms of the couples. These Getroud Met Rugby teasers below are just fascinating.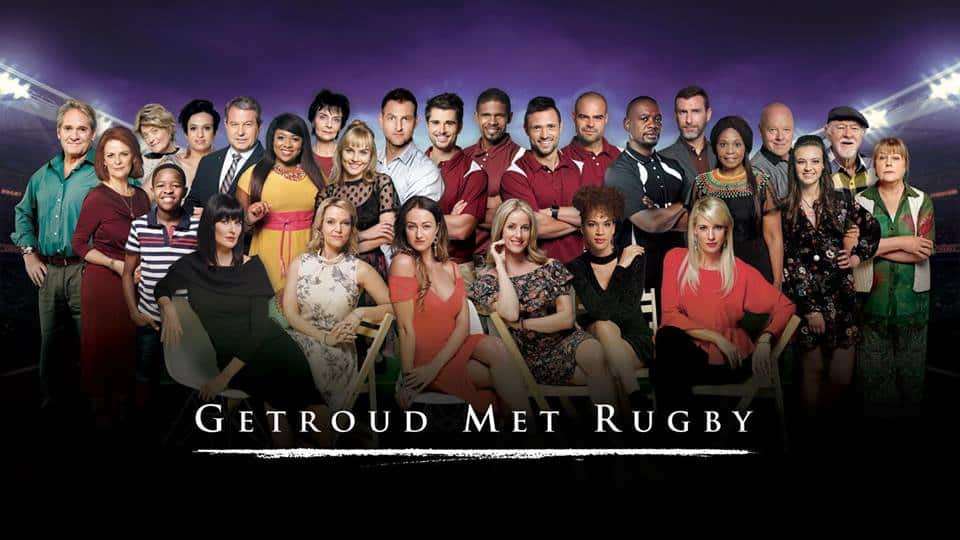 Lienkie's illness is ravaging her body, but towards the end, she gets some good news. Lulu's secret is almost revealed, and the shooter is discovered in the last episode. Make sure you read the Getroud Met Rugby teasers below so that you are informed.
Getroud Met Rugby teasers
These episodes are pure entertainment and definitely exciting for all soapie lovers. The twists and turns, chaos and drama, will have you anxious, excited, and yearning for more.
Episode 97 - Tuesday, 1st December 2020
Lienkie's illness overwhelms her, and she loses consciousness. Detective Breytenbach goes back to the stadium, and the Stryders plan a surprise for Blitz.
Episode 98 - Wednesday, 2nd December 2020
Kristien has to show that she is innocent. While Simon links up with Willem, Maryke persuades Bibi to give Jordan a chance.
Episode 99 - Thursday, 3rd December 2020
Lienkie receives surprising news after Denzel goes to see Kristien. Fafa has a great load to carry since she holds the Stryders future in her hands.
Episode 100 - Friday, 4th December 2020
Blitz is depressed about Lienkie's situation, and Fafa makes it to the top of the suspect list in Bart's shooting. Their emotions overcome Sasha and Wynand.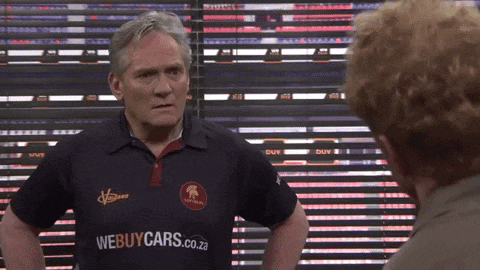 Episode 101 - Monday, 7th December 2020
Lienkie is faced with an impossible decision about her treatment. Bibi and Jordan find each other after the men come across Buks' wig.
Episode 102 - Tuesday, 8th December 2020
Kristien and Pine are tracking down Bart when a new suspect catches the eye of Detective Breytenbach. The men wager with Wynand.
Episode 103 - Wednesday, 9th December 2020
Detective Breytenbach cross-examines Liam while Simon has something special waiting for Lulu. Schalk is at the end of his rope, worrying about Jana.
Episode 104 - Thursday, 10th December 2020
Renate learns about Simon and Lulu's engagement, and Kristien finds something in Bart's safe. Lienkie finds it hard to stay strong while undergoing treatment.
Episode 105 - Friday, 11th December 2020
Blitz takes the reigns on how Lienkie's treatment will continue to happen. Kristien makes a groundbreaking discovery in her investigation; similarly, Detective Breytenbach interrogates Mia.
Episode 106 - Monday, 14th December 2020
Lienkie informs Johan that she has ceased treatment. Mia then asks Anastasia to cover for her, soon after, Simon and Renate are locked in the gym.
Episode 107 - Tuesday, 15th December 2020
Simon and Renate are confused about their evening together. Meanwhile, Liam and Candice are at odds about Pricilla. Kristien uncovers information about the courier company.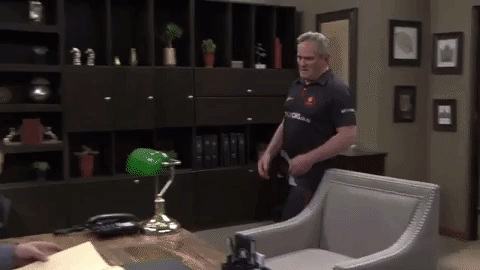 Episode 108 - Wednesday, 16th December 2020
Renate leaves Willem as Mia struggles to find an alibi. Johan is angry at Blitz and Lienkie.
Episode 109 - Thursday, 17th December 2020
Pine discovers that he was almost poisoned. Blitz and Lienkie get a fright when Johan goes missing. Koekie and Festus try to make a birthday present for André.
Episode 110 - Friday, 18th December 2020
Blitz struggles to get through to Lienkie while Amanda does not trust Reitz. Mia tells Breytenbach the truth.
Episode 111 - Monday, 21st December 2020
Jordan insists on keeping his relationship with Bibi under wraps; this upsets her. Reitz scolds Sasha as Simon processes his emotions about Renate.
Episode 112 - Tuesday, 22nd December 2020
Simon and Renate make a serious decision, meanwhile, Leinkie's health deteriorates, and she is admitted to the hospital. Bibi gives Jordan an ultimatum.
Episode 113 - Wednesday, 23rd December 2020
Wynand leaves Sasha, and Detective Breytenbach interrogates Pine about Jana's disappearance.
Episode 114 - Thursday, 24th December 2020
While Renate and Lulu are trying to conform to their new lives, Blitz gets saddening news about Leinkie. Jordan and Bibi declare their love.
Episode 115 - Friday, 25th December 2020
Schalk's risky tactics become unmanageable; at this time, Candice has to make a choice between Liam and her mom on Christmas. Kristien spends the day with the Greefs.
Episode 116 - Monday, 28th December 2020
Lulu challenges Renate, Amanda and Sasha keep fighting. A celebrity goes to Pottie's place.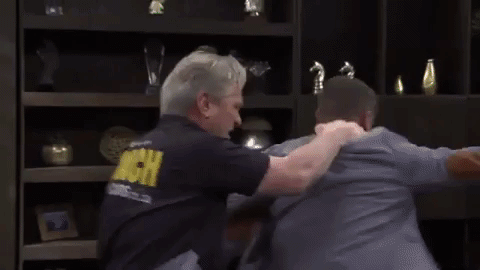 Episode 117 - Tuesday, 29th December 2020
The men are forced to keep their side of the bargain, and eventually, Lulu's stuff in Simon's home is unbearable for Renate. Reitz tells Sasha off.
Episode 118 - Wednesday, 30th December 2020
The doctor has good news for Leinkie and Blitz at the same time; Simon discovers Lulu's secret. Bibi surprises Jordan.
Episode 119 - Thursday, 31st December 2020
The whole clan gets together at Pottie's to usher in the new year while Pine stumbles on the identity of Bart's shooter. Simon blabs to Renate about Lulu's secret.
Leinkie
Everything seems to be going wrong for her, and she is forced to undergo strenuous treatments to get better. Against her better judgement, the treatments stop, but she miraculously gets much better.
Detective Breytenbach
He is incessantly trying to find out who the shooter is. He cross-examines everyone, from Liam to Mia and then Pine. Will his efforts bear any fruit?
You can catch Getroud Met Rugby full episodes on kykNET from Mondays to Fridays at 18h00. Did these Getroud Met Rugby teasers make you eager for more shows? Who do you think is the actual shooter?
READ ALSO: Suidooster teasers: December 2020
Briefly.co.za recently published Suidoooster teasers for December 2020. Suidooster is a fictional soap opera that is shown on Kyknet TV channel, telling the story of the people of Suidooster who live and work together. There is a great concern for Rhafiek. AB and Mymoena have a disagreement. The community of Ruiterbosch is worried about Zoe's operation.
Source: Briefly News