- The Bushiris managing, despite their fame, to sneak out of South Africa has shocked the nation
- The porous borders of the country has, as a result, come under the spotlight in Mzansi
- Herman Mashaba is furious after clips of illegal immigrants surfaced online, saying that SA is turning into a joke
PAY ATTENTION: Click "See First" under the "Following" tab to see Briefly.co.za News on your News Feed!
Shepard and Mary Bushiris escape out of South Africa and back to Malawi has been dominating headlines this week.
In the wake of this news, citizens have been sharing clips of how foreign nationals illegally flood into South Africa through evidently porous borders.
Shocking incidents where large groups of people are witnessed catching taxis to unknown destinations has invoked fury in many.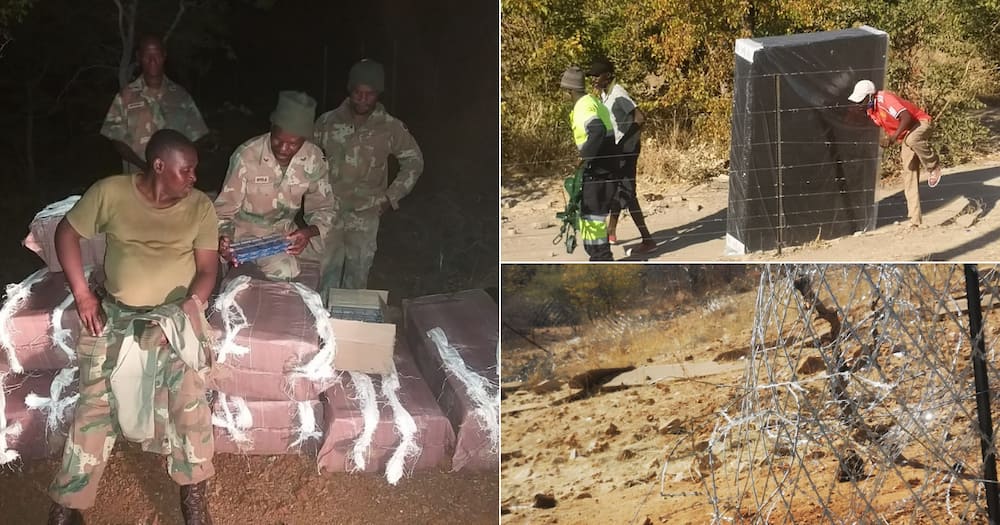 With the South African government seemingly finding it difficult to make ends meet and provide adequate healthcare and education to citizens, the idea of stretching these resources to accommodate those illegally in the country is far from appealing.
ActionSA leader Herman Mashaba has reacted to a clip allegedly of Zimbabwean nationals crossing into SA with anger:
"If you can carry a mattress over the border this easily, imagine how easy it is to carry drugs and counterfeit goods over the border. Our country is turning into a joke!"
Another clip saw over ten illegal immigrants catching taxi near the border in between Mozambique and SA.
Xenophobia has been a hotly debated topic in SA for the longest time, with citizens on both sides expressing their opposing views on a regular basis.
Some feel that Africans should be more sympathetic towards the plight facing other Africans especially when it comes to nations like Zimbabwe which has been facing political instability and food scarcity.
Others are adamant that these issues were self-imposed when the governments in question had been voted into power.
The EFF has made it clear that it believes in a united Africa, to mixed review on their stance.
Nevertheless, the seemingly effortless escape of the infamous couple has brought these sentiments to the forefront once more.
Meanwhile, Briefly.co.za reported that controversial religious leaders Shepherd and Mary Bushiri have reportedly applied for bail in Malawi.
Reports say that the fugitive couple's house was raided and they are currently in police custody in their home country.
Warrants for the arrest of the self-proclaimed prophet and his wife were also issued yesterday by the Gauteng High Court after they broke their bail conditions by fleeing the country.
The couple reportedly made their escape over this past weekend. Shepherd and Mary Bushiri are facing charges relating to money laundering and fraud.
They are quickly becoming an infamous couple yet they continue to receive unwavering support from their thousands of followers.
Enjoyed reading our story? Download BRIEFLY's news app on Google Play now and stay up-to-date with major South African news!