Zuma may face charges after illegally ditching State Capture Inquiry
- Former president Jacob Zuma wasn't keen on waiting around to hear whether or not he was permitted to leave the State Capture Inquiry
- Despite a summons to appear before the commission, Zuma opted to leave before obtaining permission
- This comes after his application for Deputy Chief Justice Raymond Zondo's recusal was dismissed
PAY ATTENTION: Click "See First" under the "Following" tab to see Briefly.co.za News on your News Feed!
Former president Jacob Zuma may well be facing charges after leaving the State Capture Inquiry without being granted permission.
The Commission had taken a brief recess to determine whether or not Zuma would be allowed to leave the premises as his legal team had requested.
However, the ex-president had opted to jump the gun, a violation of the summons which had compelled him to appear for the entirety of this week.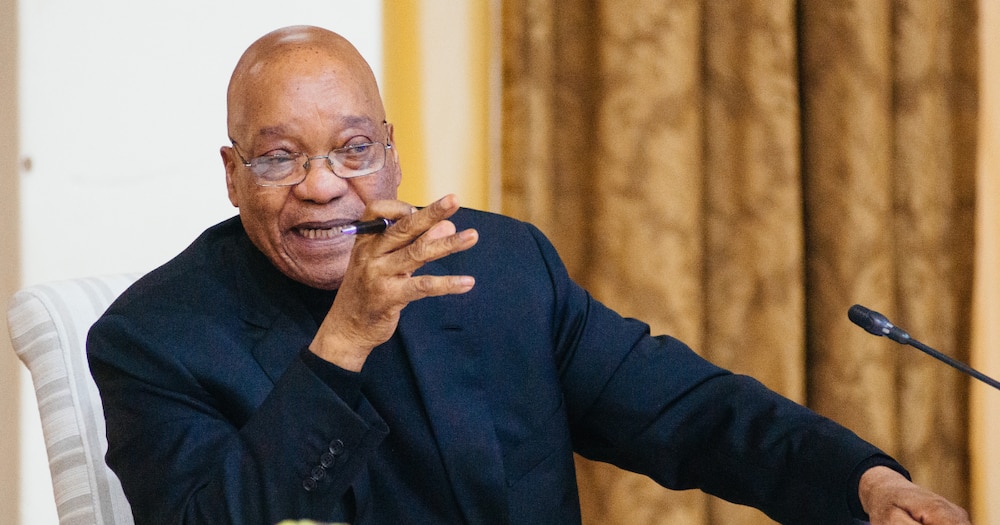 Zuma's application seeking Zondo's recusal has taken up the majority of his allocated time at the Inquiry.
The ex-president may only leave the Inquiry with Deputy Chief Justice Raymond Zondo's permission, which would likely have been granted if he had the patience to return after the tea break.
Now, it remains unclear whether or not the inquiry will be pursuing criminal charges against Zuma for contempt of a subpoena summons.
Earlier, Briefly.co.za reported that Zondo had expressed the immense difficulty the Inquiry has had attempting to get Zuma to take the stand.
The chairperson had explained that Zuma had failed to submit affidavits from over a year ago, despite boasting that he is more than willing to cooperate with the Inquiry.
Thursday saw Zondo dismissing Zuma's application seeking his recusal as the head of the commission.
The ex-president, in Zondo's view, had failed dismally to meet the test for the conflict of interest he claimed was at play.
Zondo also pointed out that Zuma had been aware of his appointment as head of the Inquiry for three years, questioning why the politician would wait until his second appearance to raise an issue with this.
Zondo also felt that Zuma had failed to provide evidence of their alleged close relationship and had opted not to raise complaints about Zondo's own account of their professional interactions.
Enjoyed reading our story? Download BRIEFLY's news app on Google Play now and stay up-to-date with major South African news!
Source: Briefly News