All top trending Mshoza songs
Mshoza was one of the highly gifted artists whose songs have gone viral in South Africa. Since she picked up a career in the music entertainment industry, her gifts granted her the opportunity of travelling to different parts of the country and beyond. Additionally, some of the tracks she released until her death have received so much acceptance from fans. So, what are the top trending Mshoza songs of all time?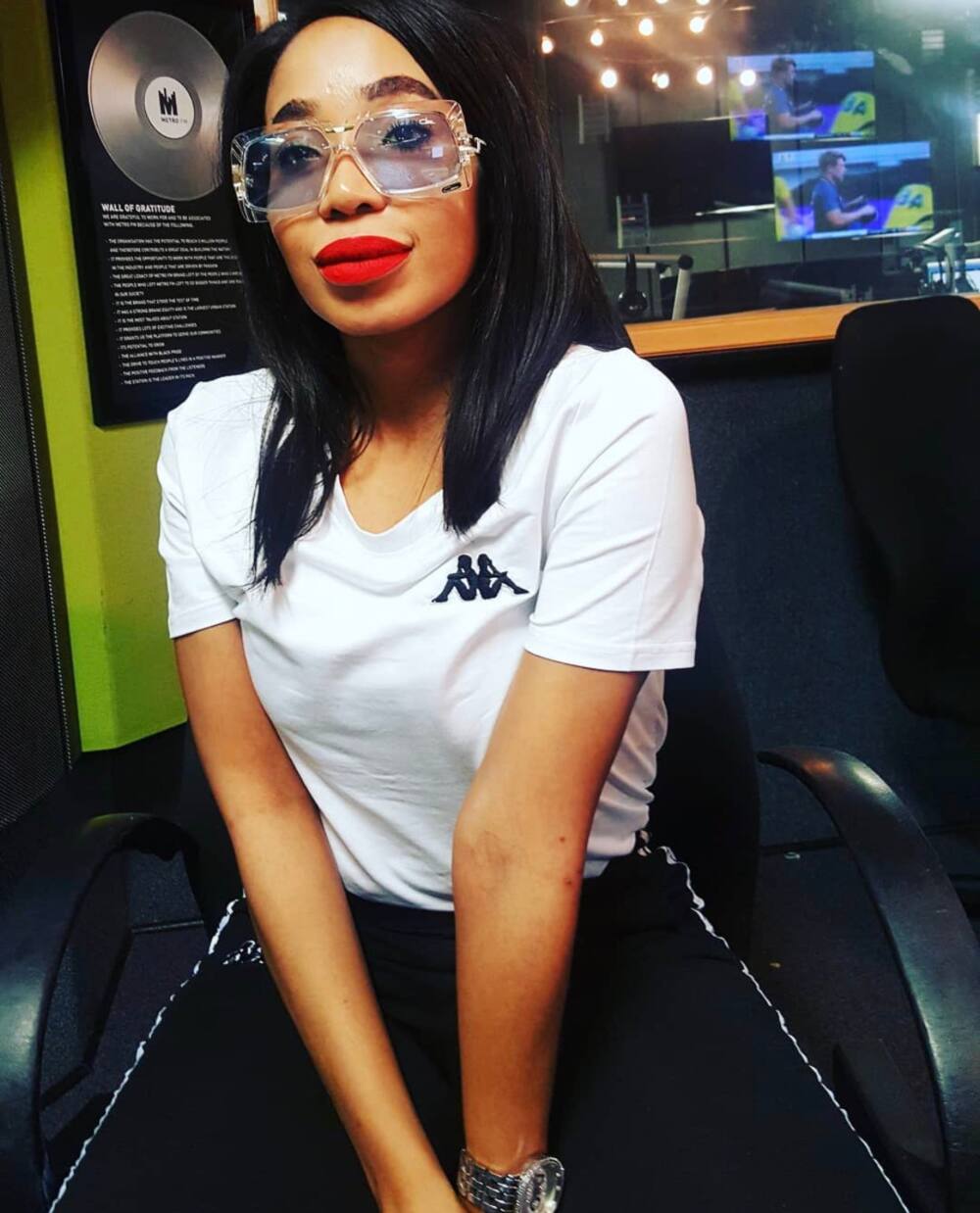 Named Nomasonto Maswanganyi at birth, Mshoza started her career in the group Chiskop as a dancer in 1998. In the process, Jam Alley discovered her, and from there, she made an appearance on Steve Likwiliya's Jersy Number 10 EP and Mzambiya. After she signed to Bull Dawgs as an artist, she recorded Bull Dawgs First Lady, her first solo album, in 2002.
Top trending Mshoza Kwaito songs
The sudden death of Mshoza came as a shock to many of her fans. Besides her music career, she is well known for being equivocal over different cosmetic procedures and short-lived romances, among others. Among Mshoza all songs, including Mshoza new songs, there are a few of them that have been well accepted and also gone viral. They include the following:
1. Mshoza Abantu Bam
Mshoza did an exceptional job in the production of the track. The acapella intro will wow you apart from the creative approach given to the video. This is one of the best on Mshoza songs list that the music legend, no doubt, released. This is evident in more than 526,000 views that it has received since its upload to the YouTube channel on the 27th of October, 2016. Below are some of the reactions recorded so far:
I dont Care What they Say About Mshoza, I am Feeling this Track... Its got that true Kwaito Feeling to it..#Proudly South African - Tebogo Mofomme
Entlek mshoza here did better than many of our current hip hop acts. the flow is killa. - Braisel Lamula
Let me be the first one to comment on this music video, this track takes me back to the days when I use to wear dickies pants during my high school days. Nice jam......thank you #FreshMoneyFamily for taking us back to the 1990's. - Mpendulo Mzila
2. Mshoza ft Mzambiya - Kortes
Mshoza featured Mzambiya, and the combination of these great talents significantly contributed to its success. The song from the album, BullDawgz First Lady, has a beautiful rhythm that makes anyone fall in love with it almost immediately. Little wonder it became a hit track as soon as it was released. Since it was uploaded to the YouTube channel, it has garnered more than 240,000 views. Some of the reactions from fans on the song include the following:
This song made my childhood hella cool me and my friends thought we way the best dancers at that time. - Albecha Bikoumou
I remember watching this on channel o years ago .. I loved it ever since but i never knew wat it meant.. much love from Kenya. - Kay EM1
my daughter shes 4 years she made me search for dz song coz she kept on singing it..Apparently her driver always plays dz song whn he takes her to school...She luvs it. - Hloni Maswangayi
3. Mshoza - Ayina Chorus
This is undoubtedly one of the Mshoza songs 2018 that have got so many people talking about her musical prowess. The intro is so captivating and full of suspense, and the beat is second to none. Even if you do not enjoy listening to this star's songs, this track will tempt you to reconsider your decision. The track has gotten more than 166,000 views since it was uploaded to the YouTube channel on the 9th of October, 2018. Some of the reactions received are below:
I'll say it again this song is a hit. Imagine if Kwesta was to be featured in a Remix. fire I tell you. - Zenande Lwandle-Kazi
I love how supportive Pearl is to ladies, you can see with her smile that she cares and is proud of Mshoza. Definitely a Queen. - Olwethu Makhetha
This kind of music takes me baaaaack, I love how she stays true to herself she sounds like the mshoza I grew up listening to, this is a good one. The marketing is bad shame, - Tibusiso Mamba
4. Mshoza - True Love (feat. DJ Bongz)
Considering the dynamic approach to Mshoza's songs, where she derived her inspiration from is one of the questions people ask. As one of Mshoza old songs, True Love featuring DJ Bongz is a song that lovebirds will instantly fall in love with. Even if you have not been listening to love songs before, this is one of a kind you will want to listen to over and again. Since it was uploaded to the YouTube channel on the 19th of December, 2014, the track has received more than 142,000 views. Some of the reactions from fans include the following:
Big up to this song mann, Wherever @Bongz Dj go, i follow as well. Keep on dishing nice Jams Man, not forgetting the number one Lady of Kwaito Mshoza. - Motlatjo Comford Leklokane
#BOSS_LADY, u never disappoint babe - Tebogo Mofomme
Nice track, I really love this song... - Given Sethole
5. Mshoza - Hlaba Lingene
This is another song that has made a significant impact on many music fans. The creative approach in which the late music sage composed the song is powerful. Since it was uploaded to the YouTube channel on the 15th of June, 2017, it has also garnered more than 47,000 views with excellent reviews. Some of the reactions of the fans to the song are below:
My favourite song of hers . She was a confident Queen in a male dominated genre, you could always hear the bravery in her voice in all her songs. RIP Mshoza Bozza - Nirvana Nirvana
Wow, I've beeeeeeeeen looking for a good quality version of this damn song... Thanks uploader, you've made my day and weekend. I'll be "ayoyooooo"ing until entlapela XD - InsitefulGent
I'm only 17 but this song is doing the most at this year❤️❤️old soul in a young body - Astro Kraai
Some other Mshoza latest songs include:
Although there are several Mshoza songs online, the ones discussed above have been well accepted by many music fans. You can get different Mshoza songs downloaded on your device from leading online music stores.
READ ALSO: Top trending YouTube music videos South Africa for January 2020
There several other trending music videos in 2020 that you can listen to. As published on Briefly.co.za, tracks like Justin Bieber- Yummy, Eminem- Godzilla ft. Juice WRLD, and Jonas Brothers - What a man gotta do are some of the songs you will instantly fall in love with.
Source: Briefly News