Mother Nature is to bless Cape Town with magical rainfall!
- Drought stricken Cape Town is to experience rainfall this Friday
- Downpours have moved back Day Zero to May 11, leading to hope for Capetonians
- Drought is to persist after rains but will allow for extra water collection by residents
According to TheSouthAfrican.com, Cape Town is about to experience 15mm of rain on Friday. Day Zero seems to have taken a back seat, as heavy showers are set to fall. It has been some long months of residents scrappling for water due to the drought.
Whilst we might be excited for the rain, it does not mean that the struggle and emergency for water will end now. This just means that Capetonians should use this time to collect rain water , to add onto their current supply. It is going to take years for Cape Town dams to recover from this horrific drought.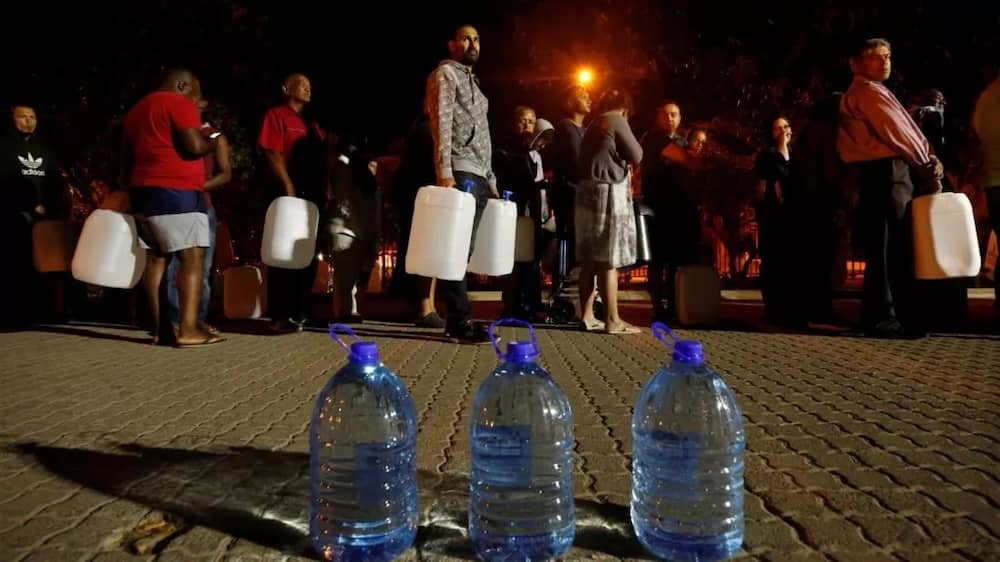 Nonetheless, this still brings about a streak of hope to the community, as Day Zero has been reported to be pushed towards May 11 by experts. These downpours on Friday night could possibly bring more than a month of rainfall which will last approximately six to 12 hours.
Do you have a story to share with us? Inbox us on our Facebook page and we could feature your story.
To stay up to date with the latest news, download our news app on Google Play or iTunes today.
Source: Briefly.co.za