Rhythm City teasers: December 2020
Rhythm City is set to end in 2021, but not without a bang. The show follows the real power brokers of the music industry, the stars they represent, their lovers, families, and the yearning for power. These December teasers are even more thrilling. Find out more below.
In the Rhythm City teasers for December, there is so much drama, fighting, and chaos. There is a rift that forms between Mapula and Kea. Suffocate finds his long lost son, and someone claiming to be Blossom's lost son also comes into the picture, but with ulterior motives. Is he really her son? You can find Rhythm City full episodes on e.tv from Mondays to Fridays at 19h00.
Rhythm City teasers for December 2020
There is tension between family members and friends. Yet everyone wants a seat at the table, and it is getting crowded. Find out which hustler makes it to the top of this season.
1/12/2020: Tuesday (E 3497)
Suffocate cautions Pearl from getting involved with Khulekani, unaware that Pule is facing the same problem. Mzi takes matters into his own hands while Kea ends up slapping Mapula for causing Banele to lose his job. Banele lets Kea stay with him, but she eventually goes back to the Khuse house. Meanwhile, Kop is at the end of his rope with her.
Mampho does her best to look good. Jamaica later discovers that she intends to see Nathi at a photo session. Jamaica then saves Nathi from a crowd of his fans when he shows up at the yard.
2/12/2020: Wednesday (E 3498)
While Pule asks Suffocate whether he can move to Kilowatt, Mzi is still doubtful about Pule's motives and stalks him. He ends up proving his doubts. Pule tries to leave furtively, but Khulekani is determined to get revenge.
Blossom's efforts in making peace between Kea and Mapula are useless. Kea is determined to leave, but Kop stops her in time. Jamaica and Mampho do not get a chance to talk about Nathi; they are both hot for him.
3/12/2020: Thursday (E 3499)
Khulekani is caught off-guard after learning that Pule is Suffocate's son, blaming Mandlakhe for not finding this out. Meanwhile, Mzi is convinced that they are trying to harm Suffocate. Pule confesses to Suffocate about why he has returned to Jo'burg.
Kop and Blossom are okay with Banele and Kea dating, and when they go for their first date, Mapula is green with envy. Mampho reveals to Sindiswa her feelings for Nathi and her intention not to tell Jamaica about it. Meanwhile, Jamaica gets a note from a secret admirer, who turns out to be Nathi.
4/12/2020: Friday (E 3500)
Khulekani intends on removing Pule and Mzi from the picture so that no one else ever discovers his sexuality secret, but Pule is a step ahead. Banele and Kea's relationship hurt Mapula so bad; she ends up forcing Kea out of their shared room.
Mampho and Jamaica find themselves in an awkward position, where they cannot share secrets.
7/12/2020: Monday (E 3501)
Pule asks Khulekani for a truce in exchange for his silence, Khulekani is not buying it, and he and Mandlakhe wait for the right opportunity to strike. Suffocate wants to put Pule on the right track, but Pule is not interested. Cuba advises Puleng about Suffocate.
Jamaica counsels Kea about her relationship. This happens while the rift between Mapula and Kea widens. Nathi is flirting with Jamaica and Mampho; they are both unaware that they are with the same guy.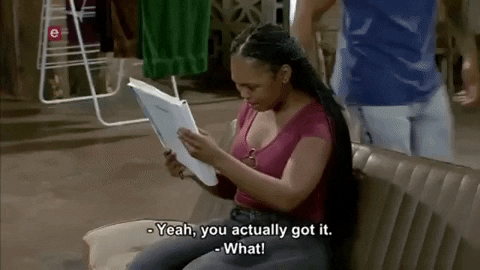 8/12/2020: Tuesday (E 3502)
Puleng feels like she is missing out as Suffocate plans his move with Mzi and Pule. Pule still insists that hustling is a good way of life. Soon after, two police officers arrest Pule in Kilowatt. The troubled relationship between Kea and Mapula is affecting Kop and Blossom, who try to help them make up. Kea refuses to listen, and soon after, Mapula catches Kea and Banele together in bed.
Jamaica almost spills that he is dating Nathi to Fats, who questions Jamaica's absent lover. At the same time, Nathi and Mampho are together.
9/12/2020: Wednesday (E 3503)
Suffocate is slow in bailing Pule out, giving him an ultimatum when he is finally released. Soon after, Pule reaches the conclusion that Suffocate bribed cops into arresting him; he suggests to Suffocate that he only needs to be present; this will lead to him fixing his life.
Mapula and Kea argue, creating a scene when Mapula claims that Kea is a rebound. Banele comes to Kea's aid. Jamaica forgives Nathi for ghosting him, and they plan a date. Mampho ends up catching them red-handed. This leads to Jamaica and Mampho discovering that they have been with the same guy.
10/12/2020: Thursday (E 3504)
The moving company is playing around with Suffocate, but Pule helps him out, and Suffocate is impressed. Suffocate later invites Puleng to move in with them at Ndlovu. Kop reads the riot act to Banele. Later Mapula deeply apologises to Banele for her actions.
Jamaica and Mampho corner Nathi who suggests they become a 'throuple'.
11/12/2020: Friday (E 3505)
The tension between Pule and Mzi is softening after the move to Ndlovu house. Mapula tells Kea that she wants them to fix things, but they will not be friends. Banele rethinks his anger towards Mapula.
As Mampho and Jamaica consider Nathi's request, Sindiswa makes her thoughts clear.
14/12/2020: Monday (E 3506)
Pule tries to restore the Ndlovu name while Suffocate shows him around RedHub, and Pule ends up meeting Pearl. She effectively puts him in his place, leading him to suggest a new big idea.
Mapula feels better after getting Banele's forgiveness, Kea shuts this down and embarrasses her in the presence of Banele, who supports Mapula. Sindiswa is worried about Mampho's intentions for considering Nathi's throuple request. The throuple then goes on a date but cannot follow through with Nathi's plans.
15/12/2020: Tuesday (E 3507)
Mzi tries to make Suffocate calm down after he hears Pule's idea to host another concert. Cunning Pule uses Pearl to make Suffocate understand where he is coming from. Kea cannot find Banele after their argument, making her paranoid and insecure.
Blossom advises Mapula to forgive Kea, but she is hurting too much to do that. Sabelo is caught red-handed and has to explain to Sindiswa why he is missing work.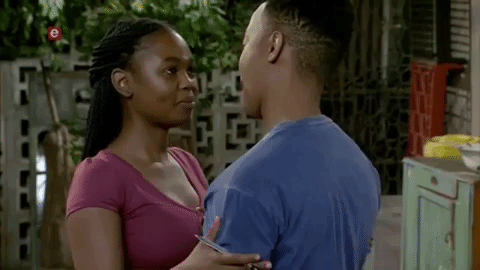 16/12/2020: Wednesday (E 3508)
Mzi tries getting Puleng to persuade Suffocate not to have a concert, but she just wants to be left out of it. Pule organises a meeting with an investor, but Khulekani stops it, and this makes Pule want the concert even more.
Banele calls it quits with Kea, who blames Mapula. Despite this, Mapul still consoles her, and they finally fix their issues. At the same time, Blossom is surprised when someone who claims to be her son shows up.
Sindiswa advises Sabelo to try and get back his job at Kilowatt, and Sabelo refuses. This angers Machiliza who tells him to get a job or be evicted.
17/12/2020: Thursday (E 3509)
Pule is undeterred by Khulekani's efforts and still searches for a sponsor; he finds an unexpected partner. Blossom is overjoyed that she gets to be with her son, Kop is sceptical about how fast she is moving. This results in tension between them.
Sabelo is under pressure and gets a questionable job.
18/12/2020: Friday (E 3510)
Pule struggles to get Pastor Makoro to side with Suffocate, but Cuba gives him a brilliant idea. He speaks to Mashonisa about a huge loan. Blossom sternly tells Kop to be respectful and support her son Mose. Sabelo is caught off guard by the job interview and is shocked to learn what is required of him, eventually lying to Sindiswa about it.
21/12/2020: Monday (E 3511)
Cuba is blinded by her crush on Pule and gives him all of her life savings. He goes ahead with his plans; meanwhile, Kops ends up trusting Mose after Mkhushulwa vouches for him soon after a horrible truth is revealed. Mose and Mkhushulwa commit fraud to trick Blossom and steal her land.
Sabelo informs MaChiliza and Sindiswa that he has a new job.
22/12/2020: Tuesday (E 3512)
Fats informs Mzi that Pule was looking for money, this makes Cuba panic, but Pule consoles her fears. Mzi finds out from Cuba that she made a deal with Pule, he confronts him about this.
Mose tells Blossom he is not angry about being abandoned by her, this deeply moves her, causing her to become very angry when Kop suggests a DNA test before Mose is introduced to the whole family. Mose makes Kea uneasy.
Sabelo quits the job when he learns that he needs to make female clients feel good. Machiliza then praises him for having work, this makes him guilty, and he goes back to ask for work.
23/12/2020: Wednesday (E 3513)
Suffocate is angry with Pule for using Cuba, insisting he gives her back her money. Manipulative Pula finds a way to exploit Cuba even further, but he is caught trying to get into the stadium.
Kop is angry when Mose crosses him, but Blossom is under Mose's thumb, and there is nothing he can do. Kea tells Mapula about her Moe-related concerns. Sabelo discovers the true nature of his job at Katerina's massage parlour.
24/12/2020: Thursday (E 3514)
Despite Pule trying to solve his problems with Puleng, she is still doubtful of him. Puleng even tells Suffocate not to bring him into the family. Pule asks Khulekani for one more favour.
After Mose apologises to Kop, Kop spots Mkhushulwa giving him money. This arouses his doubts again despite the two trying very hard to cover their tracks with silly excuses.
Sabelo treats Sindiswa and MaChilliza to a scrumptious breakfast with his newly earned cash, but he hates lying to them. He later tells Mapula about it; she cautions him against doing such work.
25/12/2020: Friday (E 3515)
Khulekani is made to help Pule stop Pastor Makoro's festival. The Ndlovus spend Christmas with Pule; then Suffocate gets a surprising visit at home from Pastor Makoro.
Kop and Mose are cautious about each other, but they keep things civil for Blossom's sake. Mose gets wasted at the Khuse's Christmas party and spanks Kea abruptly ending the party. Dumi comes back home for Christmas to find a gift that he always wanted from Sabelo.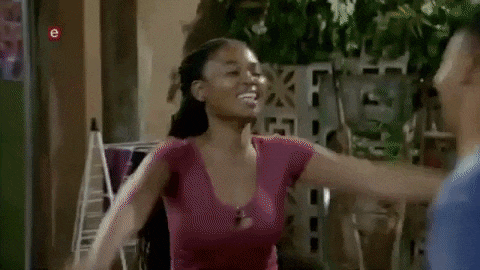 28/12/2020: Monday (E 3516)
Pule's Joy of Joys concert finally happens, and he is openly endorsed by Pastor Makoro, making Pearl interested in him. Mose is thrown out of the house by Kop who intends to protect Pearl.
Sabelo becomes popular at Machiliza's house because of his newfound wealth.
29/12/2020: Tuesday (E 3517)
Pule pays back Cuba with interest, and while Suffocate praises Pule for his work on the concert, Mzi is left dejected and humiliated. Khulekani tells Pearl to make a relationship with Pule.
Blossom is disturbed when she sees Mose packing up, as a result, she begs Kop to let him stay, but he is adamant that Mose should leave. Blossom does not come back home.
When Sabelo discovers there is no electricity at the massage parlour, he escapes dodging the advances of a client.
30/12/2020: Wednesday (E 3518)
Puleng is concerned that Suffocate is neglecting Mzi for Pule. Pearl is disinterested in Pule's ambitions for signing a new rapper, 2-Ironz, he ends up going for drinks with the rapper and lying to him.
Kea feels responsible for the trouble in the household, Mapula comforts her saying that it is all Mose's fault. At the same time, Mose brags to Mkhushulwa that he has Blossom exactly where he wants her. Soon after, Blossom announces that she is leaving with Mose.
Katerina informs Sabelo that they want to start massaging clients from home. Sabelo fears that he will lose his job.
31/12/2020: Thursday (E 3519)
On New Year's Eve, trouble is brewing for everyone. Pearl is in trouble because Pule is making major moves. Blossom and Kop have done irreparable damage to their relationship, putting the kids in the middle of their drama. Finally, Sabelo is living a lie and will not come clean to Sindiswa.
Mose
He shows up unannounced and captures Blossom's heart. However, Kop's suspicion of him is justified soon after we discover he is a con-artist. Will Blossom find out in time, or will she lose all her land?
Kea
She and Mapula have a rocky start at the beginning because of Banele. They eventually sort out their differences, but this is not without its own consequences.
Cancelled! Rhythm City
Unfortunately, the long and tumultuous journey of the daily is coming to an end. According to a report that e.tv put up, the company had agreed to conclude the production of the soap opera. This decision comes after airing it for more than a decade. According to the report, the last episode of Rhythm City would air on 21st July 2021.
The decision was made despite the show gathering an audience of more than 5.2 million adult viewers in 2020 and securing a position among the top 10 most-watched local shows in South Africa. The decision to decommission the show is part of a business strategy which involves reviewing Rhythm City's on-air life cycle.
According to the Managing Director of e.tv, Marlon Davids,
e.tv continues to look forward to fulfilling its mandate of producing exceptional and relevant local content, and the production has successfully achieved its part of the obligation throughout the past 13 years. Rhythm City has secured its place in e.tv's history books, and a legacy mark has been made. We want to extend our gratitude to the entire production staff, crew, and cast for their incomparable craft.
The decision has come as a shock for most fans, although the stations assure them that the new show that will replace Rhythm City will keep the flame burning.
Meanwhile, catch Rhythm City episodes on e.tv from Mondays to Fridays at 19h00. Will Pule become the new shining star of the show? Comment below.
READ ALSO: Suidooster teasers: December 2020
Briefly.co.za recently published Suidoooster teasers for December 2020. Suidooster is a fictional soap opera that is shown on Kyknet, telling the story of the people of Suidooster who live and work together. There is a great concern for Rhafiek. AB and Mymoena have a disagreement. The community of Ruiterbosch is worried about Zoe's operation.
Source: Briefly News