- Paris Hilton took to Twitter to post a selfie that she had taken with Britney Spears a whole 14 years ago
- The selfie was taken before the advent of social media platforms and many regard Paris Hilton to be one of the original influencers
- Tweeps replied to the post with praise and many appreciate how Paris has always managed to stay relevant
PAY ATTENTION: Click "See First" under the "Following" tab to see Briefly.co.za News on your News Feed!
Paris Hilton has been famous since her youth, which she and Britney Spears have in common. The two stars remain icons of the early 2000s and Paris recently took to Twitter to share a selfie that the two of them took before selfies were really 'a thing'.
Paris posted a selfie that she told fans she and Britney had 'invented' and taken 14 years ago. This was before phones had front-facing cameras on their phones or even used the word 'selfie'.
Fans loved that Paris shared the moment and also understood how iconic it was. Paris is widely regarded in the media world as being one of the original influencers, or simply fame for fame's sake.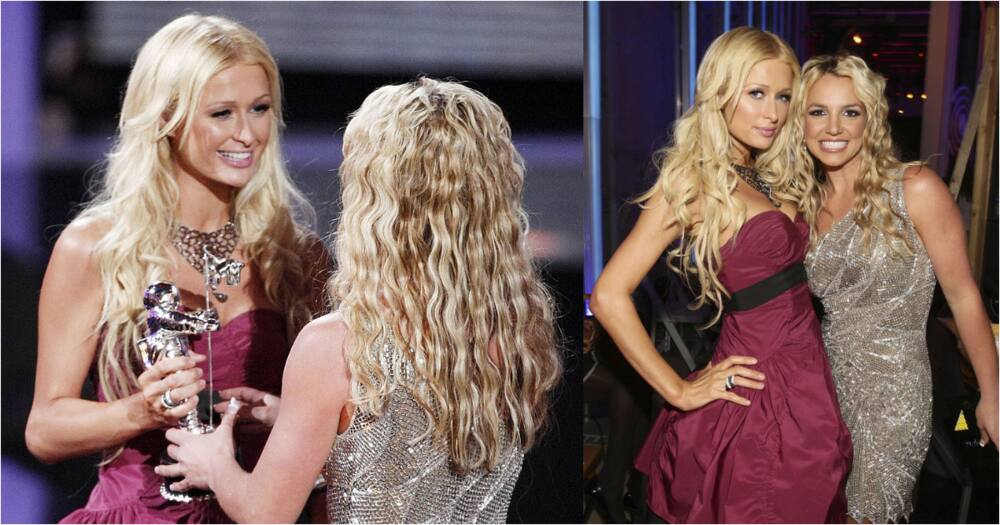 Paris wrote in her caption:
14 years ago, @britneyspears and I invented the selfie ❤️ #LegendsOnly
Most replies were from fans of the two icons and along the lines of:
@Camilla79763388: "QUEENS"
@RENIEGOLAMENTO: "Legends"
@ClaudiaBerryMx: "ICONS"
But there were some who chose to rain on the parade and try to fact-check when the first photograph that was legitimately deemed to be a selfie was taken. Tweeps said that those commenters clearly did not get the turn-of-phrase or were just being negative:
@3rcc4org: "Replies saying Paris never 'invented' the selfie must be fun at parties sksksks"
@JonnyLawrence10: "People in the replies to this questioning the use of the term 'inventing'..."
In other global celebrity-related news, Briefly.co.za reported on Kim Kardashian West's mom, Kris Jenner, said in an interview that she thinks her family's show Keeping Up With the Kardashians has reached its endpoint because of social media.
The matriarch pointed out that when she and her famous family began the show, social media was not the great beast it is right now. Kris said fans of the reality series and its family members have evolved with the times.
She further explained audiences would prefer to get the updates they want directly and instantly from the Kardashian sisters themselves rather than wait for a season to be filmed.
Briefly.co.za also reported on the famous mama taking to social media to celebrate her lover Corey Gamble's birthday with the sweetest message filled with love. Posting on her Instagram account, the Keeping Up With the Kardashians star wished her lover all the best as he turned 40. The celebrity mom thanked God for bringing Gamble into her life, saying together they have a magical time.
"Happy birthday @coreygamble!!! You are such an incredible man and I am so grateful and thankful to God for putting you in my life!!! Every day with you is an adventure and we definitely have the most amazing magical life," wrote Kris.
Kris also thanked Gamble for being the best partner ever - her confidante and advisor, among other things. According to the mother of six, Gamble is the best and has always been there for her kids and grandchildren.
"Thank you for being the best partner, friend, confidante, therapist, advisor, travel star, and dance partner, and for always being there for my kids and my grandchildren.
"We all adore you... thank you for always looking out for all of us and holding us down. You make me laugh... and you are truly the life of every party. The fact that you can do the splits is epic. I love you babe!"
Enjoyed reading our story? Download BRIEFLY's news app on Google Play now and stay up-to-date with major South African news!