The World Health Organization has warned against using an antiviral drug for Covid-19 patients. Briefly.co.za explores the latest updates on the coronavirus pandemic in South Africa.
PAY ATTENTION: Click "See First" under the "Following" tab to see Briefly.co.za News on your News Feed!
The World Health Organization has weighed in on using an antiviral drug to treat Covid-19 patients.
This comes after the drug was lauded as a solution in the early stages of the pandemic.
Briefly.co.za explores the latest updates on the pandemic below: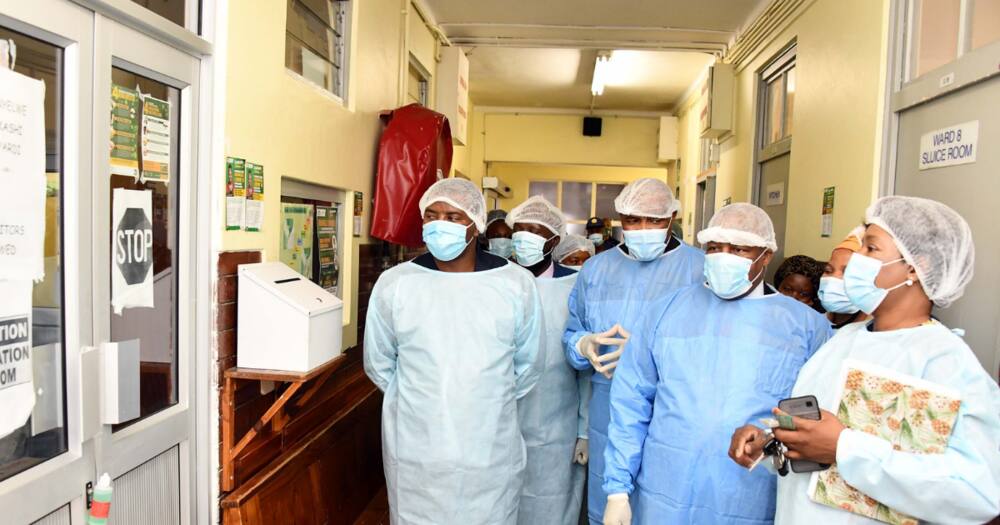 1. WHO warns against antiviral drug
The World Health Organization has advised against using the antiviral drug remdesivir for patients admitted to hospital.
This is irrespective of how ill the Covid-19 patients are, with no evidence proving that it improves survival or even the need for ventilation.
This advice is based on new evidence reviewing the effects of several treatments on more than 7 000 patients in four international trials.
An expert panel concluded that the drug had 'no meaningful effect on mortality or on other important outcomes for patients, such as the need for mechanical ventilation or time to clinical improvement'.
2. Mkhize on latest statistics
Health Minister Dr Zweli Mkhize has updated South Africa on the latest updates on the Covid-19 pandemic.
In a statement issued by the Health Ministry, the Minister confirmed another spike in the number of infections:
"As of today, the cumulative number of detected COVID-19 cases is 759 658 with 2 514 new cases identified since the last report."
In addition to the increase in cases, Mkhize confirmed the latest number of fatalities:
"Regrettably, 115 more COVID-19 related deaths have been reported: Eastern Cape 43, Free State 23, Gauteng 23, Kwa-Zulu Natal 9, Mpumalanga 2 and Western Cape 15. This brings the total deaths to 20 671."
The Minister noted that recoveries now stand at 702 544 which translates to a recovery rate of 92,6%.
Earlier, Briefly.co.za reported Western Cape health officials have their hands full with an increase in the number of infections in the province, specifically the Garden Route.
Premier Alan Winde led an update on the situation, which saw George and Knysna hitting 1 102 active cases collectively.
Health Department Head Dr Keith Cloete says that 42% of citizens who recently tested positive contracted the virus at a social event or through meeting up with a friend. 35% Of citizens explained that they had obtained the virus through interactions with family members.
Winde appealed to the public to exercise caution in the build-up to the festive season in an effort to avoid dramatic infection spikes.