A 27 year old Australian Mom of 2, builds own house after messy divorce
- Mother of 2, Charlotte Sapwell faced a traumatic divorce and was left homeless
- She could not afford to sustain her family and decided to build her own house in her grandfathers backyard
- Charlotte became a proud home owner after learning how to construct her own home
Charlotte Sapwell's life took a complete 360 degrees turn when she divorced her husband. She was left homeless in Victoria, Australia with her two sons, who are only 2 and 6 years old. The young mother had to step up and take control of her life, as she had been left to her own devices.
She had an option of getting a mortgage loan of about $400 000 from the bank, but she thought of a very clever plan, which would be sustainable to both her and her family.
READ ALSO: Nandi Madida shuts down rumours of her husband's cheating
She opted to build a house in her grandpa's backyard but get this, she was going to do it all on her own. How? You may ask; luckily her grandpa is a qualified craftsman who was willing to pass the knowledge onto her.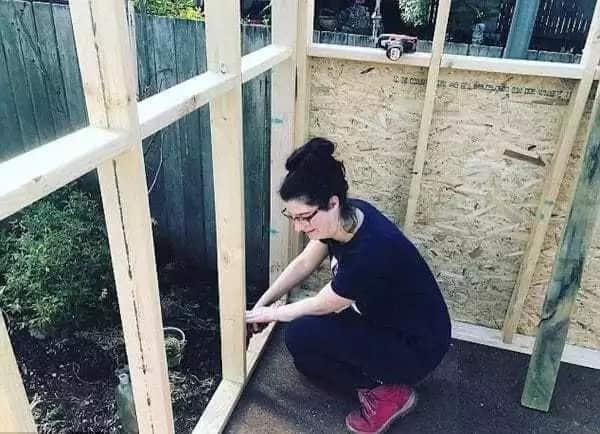 After learning the technique, Charlotte built a solid 3 by 6 metre home in just 5 months. She is enjoying having a roof over her head and most importantly having stability for her sons.
The total cost for this project was $13 000, which is far less than the mortgage she would have had to pay back. Now her only worry is to pay her grandpa back and in future purchase her own piece of land, where she will build another house.
READ ALSO: Trump praises SA-born Elon Musk for SpaceX launch, forgets he's from a 'shithole' country
Charlotte urges all young mothers, especially those facing divorce or marital issues to adopt this lifestyle as it will help them save and be proud homeowners.
Do you have a story to share with us? Inbox us on our Facebook page and we could feature your story.
To stay up to date with the latest news, download our news app on Google Play or iTunes today.
Source: Briefly.co.za