Deur Dik en Dun Teasers : December 2020
Imagine if you found yourself in a position where you have to choose between unsupportive family members and loyal friends? Which party would you compromise with, bearing in mind the repercussions that come with the decision? Deur Dik en Dun teasers for December 2020 put the situation into perspective and the decisions that some of the cast members make. You ought to check them out.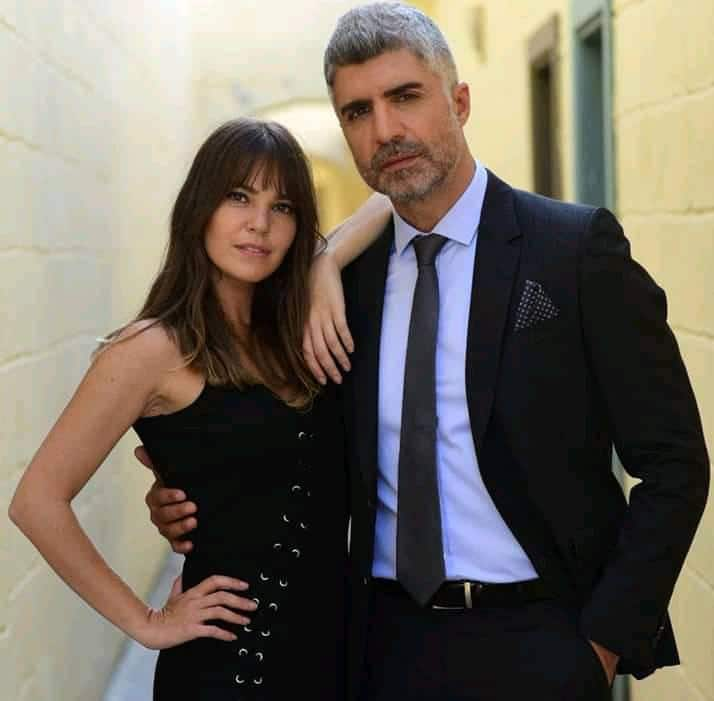 Deur Dik en Dun is a thrilling show that depicts family rivalry and how difficult it is to nurture a relationship in a complicated situation. Most of the cast members have to deal with pressure from their families. Others are so selfish that they throw one another under the bus for their selfish gains. Deur Dik en Dun teasers for December provide snippets of the soap opera and what you should brace yourself for.
Deur Dik en Dun teasers for December 2020
In the most recent episodes, relationships seemed to be on the rocks, and some of the deepest secrets were on the verge of coming out. Esma's world seemed to be spiralling, and it looked like she was sinking deeper into a pit by the day. What will she do to get herself out of the complicated situation?
Episode 107 - Tuesday, 1st of December 2020
Osman gains more than what he wanted from ending his relationship with Burcu, and Sureyya gets more than uncomfortable and contemplates whether or not to open up to Faruk.
Episode 108 - Wednesday, 2nd of December 2020
Esma and Garip deliberate on whether to continue with their relationship, and Faruk's investigation leads him back to his home. Later, Esma receives a letter that poses a threat to her life.
Episode 109 - Thursday, 3rd of December 2020
Reyhan and Esma make it to the hospital, although the members of their families worry about their condition as they try to come to terms with what happened.
Episode 110 - Friday, 4th of December 2020
Faruk refuses to believe his mother's theory about the fire incident; hence, he asks Akif to help him investigate the issue. Sureyya and Dilara engage in a conversation about sensitive topics.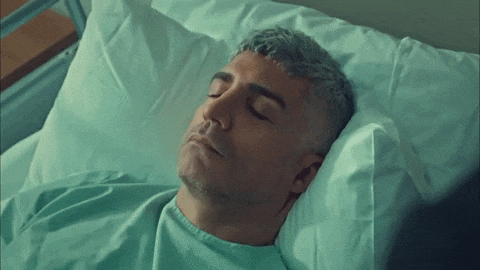 Episode 111 - Monday, 7th of December 2020
Esma decides to open up to Faruk. Meanwhile, Sureyya and Senem take pregnancy tests, and they anxiously wait for the results. Whose test will come out positive?
Episode 112 - Tuesday, 8th of December 2020
The results of the pregnancy tests come out, and Adem realises the need to fix the relationship with his mother.
Episode 113 - Wednesday, 9th of December 2020
Esma gathers the courage to open up to Garip and prepares for the destructive results. Later, she locks herself up and thinks about her fate.
Episode 114 - Thursday, 10th of December 2020
Sureyya and Faruk reminisce on the early days of their relationship, and the members of the Boran family try to come to terms with the news of Garip and Esma's relationship. They differ with their ideas.
Episode 115 - Friday, 11th of December 2020
Adem and Fikret bring someone on board to help with their plan to threaten the family, and Esma uses Osman's secret as leverage and threatens to end the relationship.
Episode 116 - Monday, 14th of December 2020
Fikret makes Adem face the board of directors, and the members of the Boran household differ in opinion about the scene. How will Akif handle everything that is happening?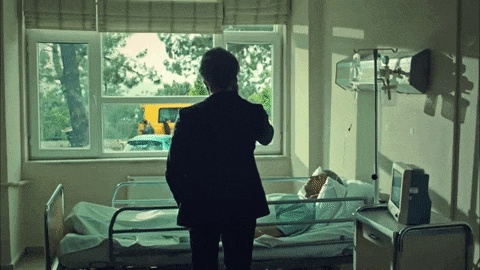 Episode 117 - Tuesday, 15th of December 2020
Senem and Akif enjoy their engagement party alongside Dilara, Faruk, and Sureyya. Osman tries to make Esma understand his reasons for relocating.
Episode 118 - Wednesday, 16th of December 2020
Someone outside the Boran household receives some shocking news, Faruk stumbles into Adem during the family dinner, and the situation turns to be messy.
Episode 119 - Thursday, 17th of December 2020
Osman asks Burcu a sensitive question, and Fikret gathers the courage to make a heartbreaking decision that will affect him and Ada.
Episode 120 - Friday, 18th of December 2020
An unexpected person from Garip's past shows up, and Faruk and Adem make a stunning arrangement. Begum questions Sureyya about Can.
Episode 121 - Monday, 21st of December 2020
Esma invites the members of Burcu's family to come to her house for coffee and to discuss the preparations for the engagement party. Everyone expresses their concern on whether Esma will get along with Garip's ex-wife.
Episode 122 - Tuesday, 22nd of December 2020
Esma prepares for an outing as the bride to be although her old and new values clash. Adem's situation worsens, and Faruk insists not to have had a hand in it.
Episode 123 - Wednesday, 23th of December 2020
Bade realises the mess that she is in and the need to make a hasty decision to fix it. Esma's traditional ideologies clash with Siren's. Meanwhile, Ipek attacks Esra in a way that will be difficult to recover.
Episode 124 - Thursday, 24th of December 2020
Bade makes up her mind about Murat's situation, and Esma comes bearing some disheartening information for Akif.
Episode 125 - Friday, 25th of December 2020
Akif finds out the truth from Esma, and it changes her perception of Senem and threatens their relationship. Esra gambles on whether or not to accept Fikret's feelings.
Episode 126 - Monday, 28th of December 2020
Senem opens up to Akif about a secret that has contributed to most of her choices in life. Dilara makes a statement against Adem. Later, an awful thing happens to Begum, and Sureyya and Faruk rush to her aid, although it looks like it is too late.
Episode 127 - Tuesday, 29th of December 2020
Kiymet makes Adem believe his version of the story regarding Reyhan's arrest, and Ipek opens up to Sureyya about some conflicting information about Esma. Emir finds it difficult to wrap his head around his mother's death.
Episode 128 - Wednesday, 30th of December 2020
Bade opens up to Nurgul about her engagement, and Can spots his target. It looks like there is a glimmer of hope for the relationship between Akif and Senem.
Episode 129 - Thursday, 31st of December 2020
The members of the Boran family find it difficult to contain the tension that is reigning. Things escalate when Esma invites them for a meeting.
Esma
The relationship between Esma and Garip hits rock bottom, and she gets involved in the fire incident and ends up in hospital. Later, she gathers the courage to drop the bombshell to Garip, although the rest of the Boran household does not take it lightly. What is her decision?
Faruk
Faruk hears the details of what happened during the fire incident although he finds it difficult to believe his mother. Therefore, he decides to conduct a parallel investigation, and his findings leave him startled. Later, he rekindles an old flame with Sureyya. Could this be a cause for alarm?
Deur Dik en Dun teasers for December 2020 are the tip of the iceberg on what you ought to prepare for in the oncoming episodes. If you wish to find out more details about the show, tune in to eTV and eExtra from Mondays to Fridays at 17h30 and 19h35.
READ ALSO: Rhythm City teasers: December 2020
Briefly.co.za recently published exciting Rhythm City teasers for December 2020. You should check them out for more juice on what will happen to Kea and Mose. Will Kea and Mapula come to a consensus?
Source: Briefly News