Mboweni gets clear orders from SA over SAA's future: Black Friday sale
- Finance Minister Tito Mboweni recently asked South Africans for their input
- Mboweni had wondered on social media what should by done about South African Airway
- While it isn't clear what the Minister was hoping for, the answer given by Mzansi was pretty clear
PAY ATTENTION: Click "See First" under the "Following" tab to see Briefly.co.za News on your News Feed!
Finance Minister Tito Mboweni recently took to social media to ask South Africans a crucial question.
SAA has been facing extreme financial difficulties and many have been less than impressed with continued bailouts.
Mboweni had given very little context as to why he was asking, saying simply that:
"Ok. What should we do on SAA?"
South Africans obliged the Minister with their answers but the incident saw Mboweni trending as citizens questioned why the politician had needed their input.
Take a look at just a few responses to the incident below:
@iamkoshiek- "Black Friday sale."
@iamkoshiek- "This is like a surgeon coming onto Twitter & being like "okes, where should I put this lung now?"
@errolbsk-" One thing you and I can agree on minister, the state has failed to manage SAA. Let the private sector try."
@tsunamintseye- "We don't need private sector on SAA, those ppl are driven by profits not life of people not service delivery, we don't need them"
@_TweetNemo_- "Cancel all WMC contracts that are sucking the life out of the Airline, Reduce salaries of previously privileged whites and Arrest Andrews Coleman."
@Landless_Native- "He will never his masters will cut his head."
@SciTheComedist- "Hire FBI from the US to investigate crimes done by South African politicians the pay the US government $300m a year."
@SlimGatiep- "Sink a rotten-to-the-core ship. Plain and simple. People don't have houses, apparently no money. But you can find money, again, for SAA? Do you really need advice? You know what to do."
@DM_Se7en- "Let it go. Just let it go."
@NtuthukoMbhama2- "Simple Privatise, take the tonnes of billions used for bailing it out and increase social grant."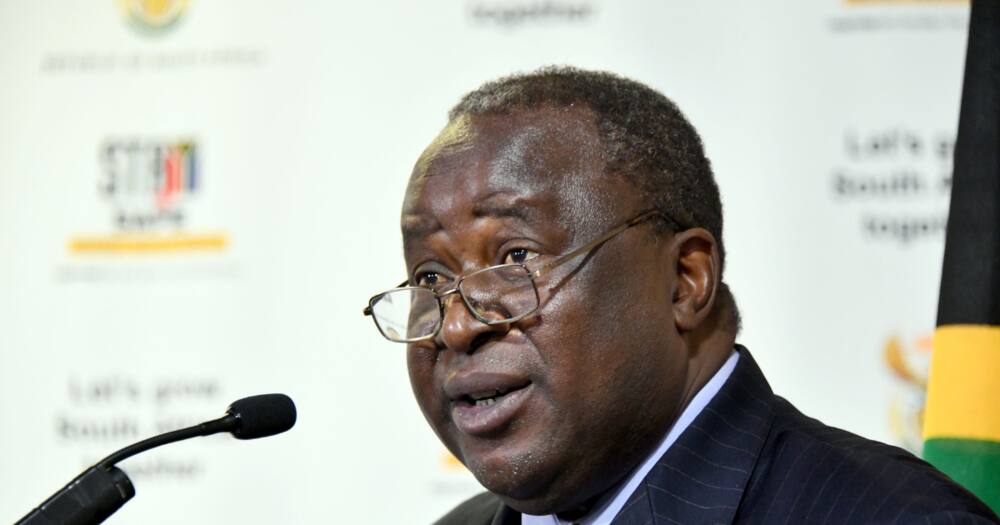 Earlier, Briefly.co.za reported that Finance Minister Tito Mboweni had been silenced after causing quite the stir on social media earlier this year.
Mboweni revealed that he had received the order to stop stirring the pot ironically in a post to social media:
"I woke up this morning and found this message: "Stop tweeting". Hayibo! So I have been muzzled. I will await the unbanning order before posting original tweets. But I will retweet, like or post academic or news items. Pity."
Enjoyed reading our story? Download BRIEFLY's news app on Google Play now and stay up-to-date with major South African news!
Source: Briefly News