The timeline that led to Jacob Zuma's downfall
- Jacob Zuma has had his ups and downs which have led to an imbalance on his presidency.
- Key events have occured which have all triggered his losses in leadership
- The nation is adamant to know what the future will hold for Zuma as well as for the country itself
Jacob Zuma has had a rough couple of years which have led him to the unfortunate situation he is in now. We explored all the points and timeline of events to dissect why he has become the least favourite person in the country at the moment.
14 June 2005:
- Jacob Zuma was Deputy President for 6 years under Thabo Mbeki's regime but was later dismissed after being charged for corruption.
- He was questioned about a R30bn ($5bn; £3bn in 2009) arms deal involving a number of European companies according to bbc.com
READ ALSO: Zuma is going one way or another: Opposing parties plan national shutdown to force his removal
- Schabir Shaik, Zuma's financial adviser was found guilty of corruption and fraud and amidst the trial Zuma lost his job, even though he denied the charges.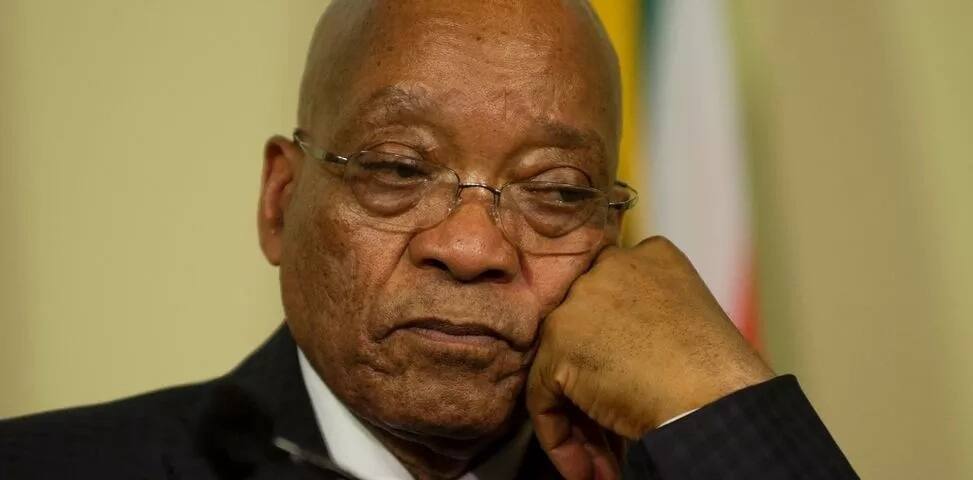 6 April 2009:
- During his campaign for presidency, Zuma's arms deal charges were dropped, which was great for his course. The charges had been dropped as the Chief Prosecutor said the charges were politically inclined.
31 March 2016:
Zuma did not make attempts to repay the state on the money he had spent to build his private home, popularly known as Nkandla. It was found that he had built the house with a whopping $23m in Kwazulu Natal. He later paid the money as more investigations had been made
Irregardless of all all of this, Zuma still managed to win and become president of South Africa.
13 October 2017:
Trouble had not ended; Zuma was charged with 18 counts of corruption, fraud and money laundering all in relation to the 1999 arms deal.
13 December 2017:
Zuma and the Gupta family allegations were forever remerging. The Gupta family was accused of setting up cabinet appointments to gain government contracts due to their relationship with Zuma.
Both Zuma and the Guptas denied the stories but the allegations kept creeping up.
READ ALSO: Leaked audio proves Zuma did not resign: Mashatile heard saying ANC is going to fire him
18 December 2017:
Cyril Ramaphosa won as the new president of ANC due to popular demand. Zuma had become unfavourable and Ramaphosa stepped in with the primary goal to curb corruption. His win came with a glimmer of hope to the nation for a better and brighter future.
With just 14 months left to run the state , the pressure mounts on Ramaphosa and ANC Executive Committee to make a decision on an earlier departure for the president.
After having served for so long in South African politics , Zuma is not in the best situation right now as it is an embarrassing one.
Will Zuma be able to redeem himself ? Do you have a story to share with us? Inbox us on our Facebook page and we could feature your story.
To stay up to date with the latest news, download our news app on Google Play or iTunes today
Source: Briefly.co.za