Brackenfell: Cele slams Malema over 'reckless' threats against police
- Police Minister Bheki Cele has lashed out at EFF leader Julius Malema over the Brackenfell protest
- The minister signalled his disgust with Malema's call for an attack on police officers
- Cele insists that this won't be tolerated and that Malema has crossed the line
PAY ATTENTION: Click "See First" under the "Following" tab to see Briefly.co.za News on your News Feed!
Police Minister Bheki Cele has lashed out with disgust at Economic Freedom Fighter leader Julius Malema.
In a statement issued by the SA Police Service in the matter, Malema's call for an attack on police officers was labelled as reckless, irresponsible and dangerous at the Brackenfell protest.
Cele assured the nation that the situation will not be taken lightly, adamant that Malema crossed the line:
"I think the EFF leader has crossed the line, you are not going to threaten the police and think they will just fold their arms. The job of the police is clear and is prescribed in the Constitution, which is to protect, prevent, combat and investigate crime."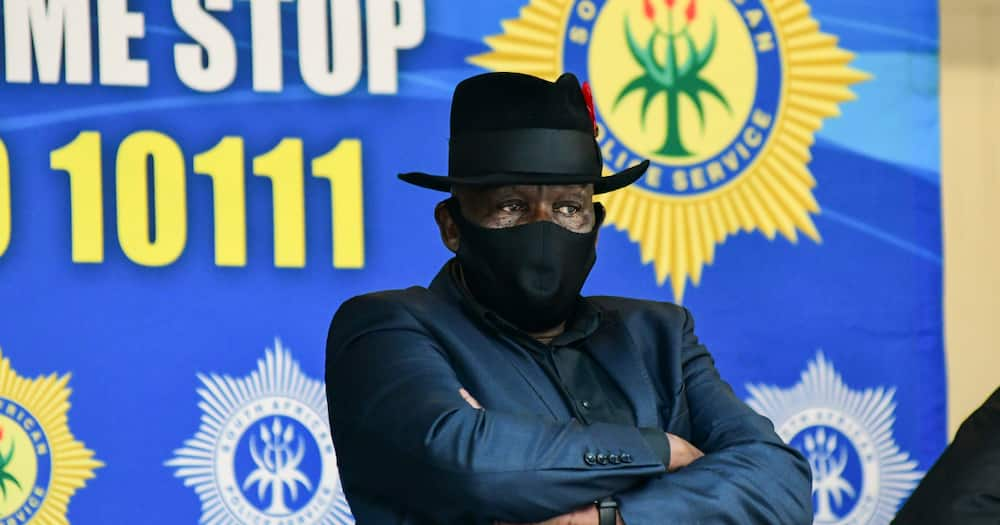 "Police are also there to uphold and enforce the law, so no one has the right to threaten the police when they conduct their work."
The Minister urged police officials to protect themselves, confident that cops are more than capable of defending themselves against any attack.
Cele says he takes a dim view of threats being made against police officers for the sake of political mileage:
"The threat to the lives of police members and their families will not be tolerated, officers of the law should never be used as bait for political mileage."
Meanwhile, Briefly.co.za reported that the City of Cape Town is tallying the damage done during the Brackenfell protests.
In a statement on the incident issued by the metro on Monday, the extent of the damage was detailed:
"Preliminary reports indicate a fire engine was torched, roads and traffic lights were damaged, and a field was set alight by EFF protesters. Car dealership windows were smashed at the corner of Paradys and Old Paarl Road, with private vehicles damaged due to stoning and several shops looted, according to reports."
The City revealed that it is currently determining the cost of damages with the intent to recover these through civil action.
In addition to this, the City says that the EFF had violated a number of agreements put into place ahead of the protest:
"The City notes the violation of national lockdown regulations, forceful attempts to violate the South African Police Services' (SAPS) conditions placed on the number of protesters, and the violation of the EFF's own commitment of non-violence to both the police and the Western Cape High Court."
Mayor Alderman Dan Plato condemned the violation of these agreed conditions, continuing to say that:
"The EFF made it clear that they have no regard for the rule of law, and the City Manager has indicated to me that senior officials are assessing the cost of the damage to city infrastructure."
Enjoyed reading our story? Download BRIEFLY's news app on Google Play now and stay up-to-date with major South African news!
Source: Briefly News