Exclusive: Ambitious KZN poet shares how writing changed his life
- In an exclusive interview with Briefly.co.za, a young KwaZulu-Natal poet has opened up about his struggles and success
- The 33-year-old has achieved a number of his goals, such as being published in popular publications and taking part in poetry workshops
- The young poet hopes to help shape society by using poetry as a platform through which he can convey important messages
PAY ATTENTION: Click "See First" under the "Following" tab to see Briefly.co.za News on your News Feed!
Xolani Shezi is a 33-year-old KwaZulu-Natal poet with enough ambition to fuel a small business. Taking some time to speak to Briefly.co.za in an exclusive interview, Xolani got candid about his biggest achievements, setbacks and hopes for the future.
Starting off, Xolani explains how he had grown up with his mom and granny, having never met his dad until he was on his deathbed. This is ssomething which has left Xolani in many ways deeply scarred.
"My upbringing was not glamorous. I was always facing challenges on a daily basis. Raised by my late mother and late grandmother. My grandfather died before I was born and my father too went AWOL before I was born.
"I never met him until he was on his deathbed. I didn't even have the chance to attend his funeral. It is a very painful thing to be a black child and not know your father. It is a very painful thing to be a black child and grow up in poverty."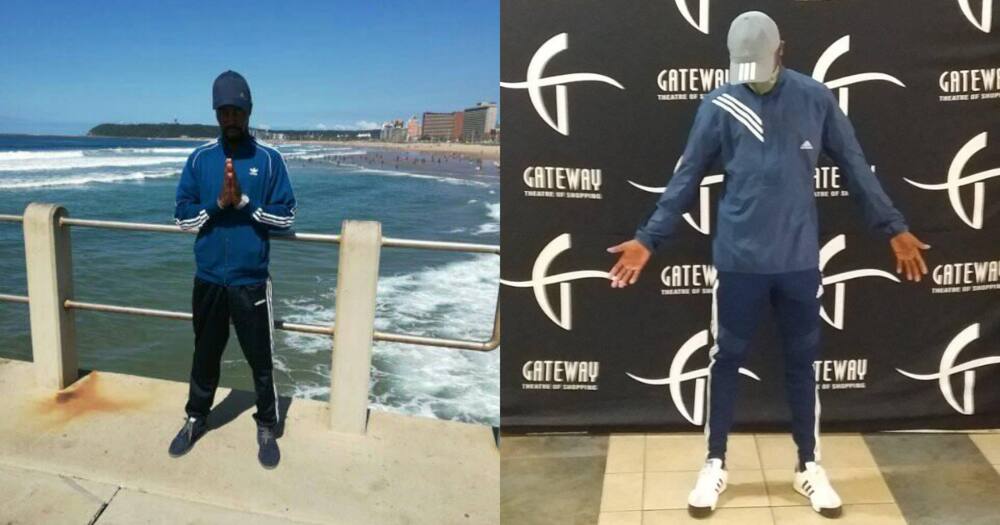 Xolani then explains how he used his hard upbringing and loss of so many close relatives, some of whom he didn't have the opportunity to establish a relationship and bond with, to fuel his drive and determination to become an established poet.
"So I eventually had to choose if I wanted the history pages to remember my name and cheer, or choose a life of crime. I chose poetry. I am an orphan. But through poetry, the world becomes my playground. Poetry is my means of therapy."
Soon Xolani was being featured in popular South African publications such as Hip Hip Hop, a sister magazine of SA Hip Hop Mag, as well as an esteemed poetry publication famously known as Botsotso.
Xolani credits his success to his mother and grandmother, whom he says did everything they could to provide for him and send him to school
"I am inspired by my late mother. She chose not to abort me or abandon me - even though she was raising a male child (me) whose father had chosen to abandon him. My mother chose to humble herself and work as a housemaid rather than see me starve.
"I am also inspired by my late grandmother - she funded most of my high school education. She indirectly taught me the power of self-love and charity."
Inspired by Alexander The Great and South African creative Lebogang Mashile, Xolani hopes to use poetry to help change South Africa for the better by playing an active role in and by being more vocal around social/political/economical issues at large.
"Poetry has a grand task to fulfil. And that task is to always speak the truth. The truth may be subtle, but it should always be spoken," says Xolani.
In similar Briefly.co.za reports, 18-year-old Itumeleng Lebese is Diepsloot's youngest published author. Itumeleng was raised by her great-grandmother until her passing when Itumeleng was a mere 10 years old. That's when she relocated from Limpopo to Diepsloot to live with her maternal grandparents and mother.
As a child, Itumeleng would write poems and tell stories. She added that she loved writing essays in English and Sepedi. Itumeleng believes that writing is a form of communication and people who write do it to spread important messages.
"Getting words together to create something you know very well that people will love is what I love more about writing. And creating stories that will make people demand more," she said.
Enjoyed reading our story? Download BRIEFLY's news app on Google Play now and stay up-to-date with major South African news!
Source: Briefly News