Durban Gen teasers: December 2020
In Durban Gen teasers for December 2020, Precious is not pleased when Qwabe hires Ndlovu in the company. Ndlovu proves his love for Qwabe by paying the medical bills ahead of her surgery. Bab'Gumede is in denial after the doctors diagnose a life-threatening illness in his body a few days after his wedding anniversary with MaCele. Sanele regrets poisoning the beer at Smangele's home.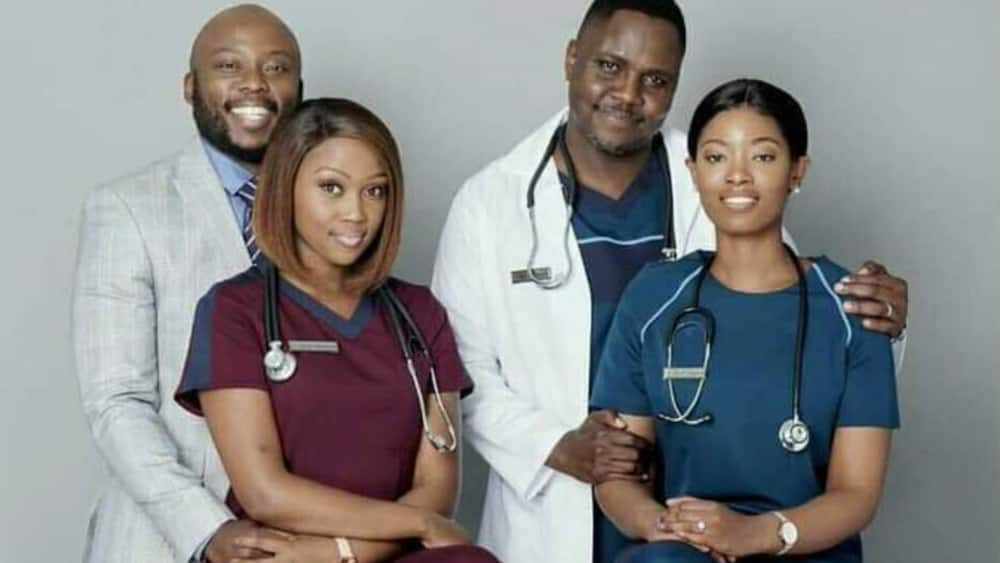 A television drama series that touches the heart of the viewer boosts their mental health. A stressful day should not end on a sad note; therefore, watch the entertaining, nerve-calming, and mind-relaxing Durban Gen before you go to bed.
Durban Gen December 2020 teasers
Catch Durban Gen on e.tv from Mondays to Fridays at 18h30. You can also watch the omnibus episodes on e.tv on Sundays at 10h20. Repeat episodes air each day that precedes the day you watch the premiere episodes. Tune in on e.tv and eExtra at 13h30 and 11h15 respectively.
1/12/2020: Tuesday (Episode 42)
MacGyver finds a way to make his lover happy when he realizes that he cannot give her everything she wants. A strange illness infects the patients at the hospital; therefore, the doctors have to resolve the issue before it gets out of hand.
2/12/2020: Wednesday (Episode 43)
Precious' past haunts her. What will she do to overcome her shameful past? The informal habitats (squatters) struggle with issues created by electric water. Macgyver looks for a supplementary source of income.
3/12/2020: Thursday (Episode 44)
Sanele poisons the home-brewed beer at Smangele's home, but things do not turn out as expected. Precious convinces Qwabe to do the right thing, and MacGyver takes two jobs to finance the luxurious lifestyle of his new girlfriend.
4/12/2020: Friday (Episode 45)
Sanele regrets and feels guilty of the bad things he did in the past. MacGyver realizes that he is leading a double-life that is beyond his means. Will his girlfriend stick around if he stops meeting her financial needs? Ndlovu confesses his love for Qwabe.
7/12/2020: Monday (Episode 46)
Sanele encounters the worst moment of his life, and MacGyver feels nice after portraying a protective and heroic character in front of Zinhle. Dr Zulu and the medical interns find the right treatment to administer to the sick students.
8/12/2020: Tuesday (Episode 47)
Qwabe considers ending her love affair with Ndlovu after Thabo gives her the bad news. Mbali criticizes Mchunu's actions and the gang for being negligent while handling cases regarding the camping site of the squatters. The double life that MacGyver is living catches up with him.
9/12/2020: Wednesday (Episode 48)
Luthuli's detective implements a plan that reveals the source of beer poisoning, and Ndlovu puts Qwabe in a tough position by making a challenging proposal. MacGyver takes many jobs to keep up with his lifestyle.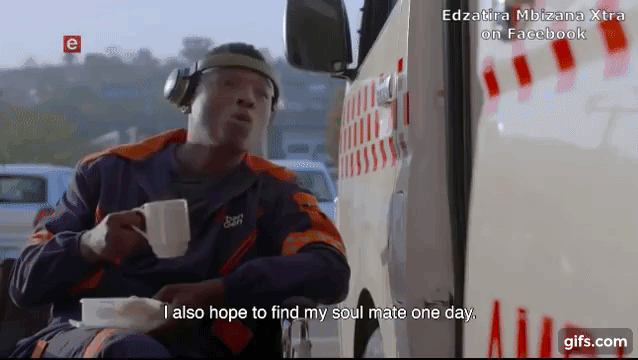 10/12/2020: Thursday (Episode 49)
Thulani has no evidence to back up his suspicions and Qwabe is at a crossroad between following her heart or mind. MacGyver jumps from the frying pan into the fire. How will he save himself from the problem?
11/12/2020: Friday (Episode 50)
Zondo is too late to stop her past from interfering with her present life. Qwabe might allow Thabo to take over the situation, and Sne decides to change her life by seeking Mr Right instead of dealing with random men.
14/12/2020: Monday (Episode 51)
Zondo makes a medical mistake because her mother's presence makes her nervous. The mistake endangers the life of the patient; therefore, she is on the verge of losing her job. The big boss trails every move that Thabo makes and jeopardizes his chance to become the next boss. Sne is shocked when she learns the true identity of the nurse who seems to be very influential and powerful at the hospital.
15/12/2020: Tuesday (Episode 52)
Ndlovu and Qwabe learn new things about each other's personalities. Will the lovebirds agree to work on their relationship? Zondo and her mother are not on talking terms, and Sne strives to get an influential gig.
16/12/2020: Wednesday (Episode 53)
Zondo confides in Mbali about how her manipulative mother treated her while growing up and Qwabe tries to understand the boundaries that are her relationship with Ndlovu. Sne gets into trouble with Nkabinde after posting a make-over picture on social media.
17/12/2020: Thursday (Episode 54)
Zondo requests for forgiveness from her family to mend her relationship with them, and Qwabe becomes Thabo's mentor. Qwabe finds out something that Ndlovu does not know and the revelation strains their relationship. Sne is disappointed by the few followers her social media attracts after she puts a lot of time and energy to improve her online presence.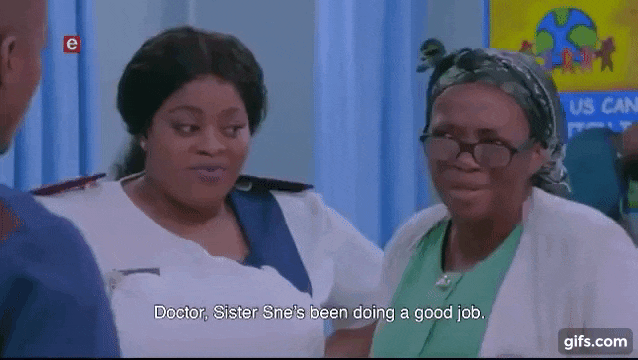 18/12/2020: Friday (Episode 55)
Zondo finds it hard to ignore and stay away from issues that are tearing apart her family. Precious gets upset when Qwabe introduces Ndlovu to her staff as the new employee. Bab'Gumede is delighted with his plan to put a smile on MaCele's face.
21/12/2020: Monday (Episode 56)
Will Zondo resolve her family's issues? Precious is still upset with Qwabe's decision. Will she get along with Ndlovu for the sake of office work? Bab'Gumede wants to throw a surprise birthday party for MaCele on their wedding anniversary to appreciate her love for him.
22/12/2020: Tuesday (Episode 57)
Sonto opposes Zondo's decision to send Thembisile home where he will stay with her sister. Qwabe and Ndlovu reconcile, and he jumps into conclusions regarding her cancer. Bab'Gumede realizes it is challenging to plan a birthday party and wedding anniversary alone.
23/12/2020: Wednesday (Episode 58)
Bab'Gumede spends a sleepless night listening to MacGyver's new mixtape about love. Thabo loses control of his anger and becomes violent, and Zondo encounters a heart-breaking situation when she is close to getting home.
24/12/2020: Thursday (Episode 59)
Unexpected events threaten to ruin Bab'Gumede and MaCele's wedding anniversary. Is Ndlovu too late to help Qwabe regarding her health condition? Zondo strives to make peace with MaMkhize in vain.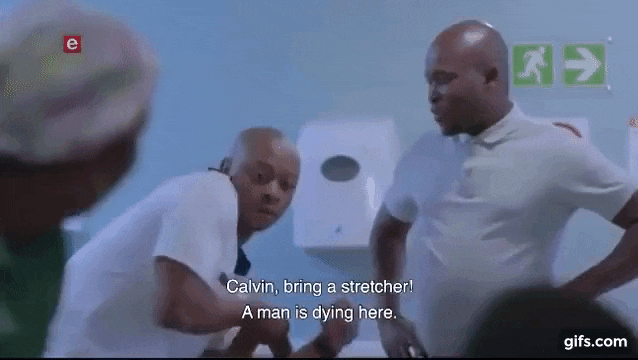 25/12/2020: Friday (Episode 60)
Zondo faces her past, and Bab Gumede requests everyone to calm down because he thinks they are overreacting about his condition. Lindelani discovers disturbing information about one of his workmates.
28/12/2020: Monday (Episode 61)
Zondo does not lift a finger to rescue her mother when her life is in danger, but she does her best to reconcile with her sisters. Bab'Gumede discovers that he is infected with a severe illness, and Lindelani makes a big mistake in Qwabe's case.
29/12/2020: Tuesday (Episode 62)
A pregnant woman rebels against religious beliefs and her husband's instruction to save the pregnancy and her life. Zondo seeks solace in her work while grieving the death of a loved one. Bab'Gumede is yet to believe the doctor's diagnosis.
30/12/2020: Wednesday (Episode 63)
Qwabe prepares to face the saddest moment of her life, and Bab Gumede denies the truth about his health condition. The pretentious Simiso continues to make a fool out of everyone by putting on a fake character.
31/12/2020: Thursday (Episode 64)
Ndlovu pays for Qwabe's surgical treatment, and Calvin attempts to be the peace mediator between his parents without success. Sne falls into the trap of a smart criminal who knows how to sweet talk people into making irrational decisions.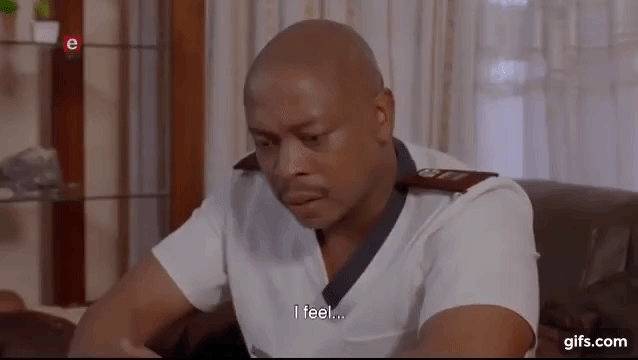 MacGyver
MacGyver is desperately in love with Zinhle; therefore, the lavish lifestyle of Zinhe forces to live a double life to match her class. He does many illegal jobs to provide for her, but she does not appreciate his efforts.
Zondo
She strives to solve her family's issues. Zondo reconciles with her sisters but refuses to forgive her manipulative mother for creating trouble at her work. She refuses to rescue her mother from danger, but her death throws her into depression.
The spoiler alerts in Durban Gen teasers for December 2020 make the series more fun to watch because you have a clue on what will happen in the next episodes. You will feel excited and eager to watch more episodes when the show's events unfold as described by the predictions in the teaser.
READ ALSO: Zee World The Heir: cast, cast real names, the full story, plot summary, teasers
Zee World's series, The Heir, is trending on the channel. Amba lies to the community that she has delivered a son. She is afraid that the community will be disappointed in her for giving birth to a daughter because they were expecting a son to inherit the leadership position of their dead Chief.
Amba raises Manpreet as a son, and she grows into a wise leader despite opposition from her uncle. Jagan wanted to overthrow his brother, Charan, from leadership when he was still alive. Briefly.co.za brings you the full story and the names of the cast members of The Heir.
Source: Briefly News