DA wants Cele to charge Malema: ANC is 'terrified' of EFF leader
- The Democratic Alliance wants Police Minister Bheki Cele to lay charges against Julius Malema
- The opposition party insists that the EFF leader should be charged with incitement to commit violence against SAPS members
- The DA is adamant that Cele's condemnation of the comments 'ring hollow' unless followed by decisive action
PAY ATTENTION: Click "See First" under the "Following" tab to see Briefly.co.za News on your News Feed!
The Democratic Alliance has called on Police Minister Bheki Cele to take action against Julius Malema and charge him with 'incitement to commit violence against members of the South African Police Service and their families'.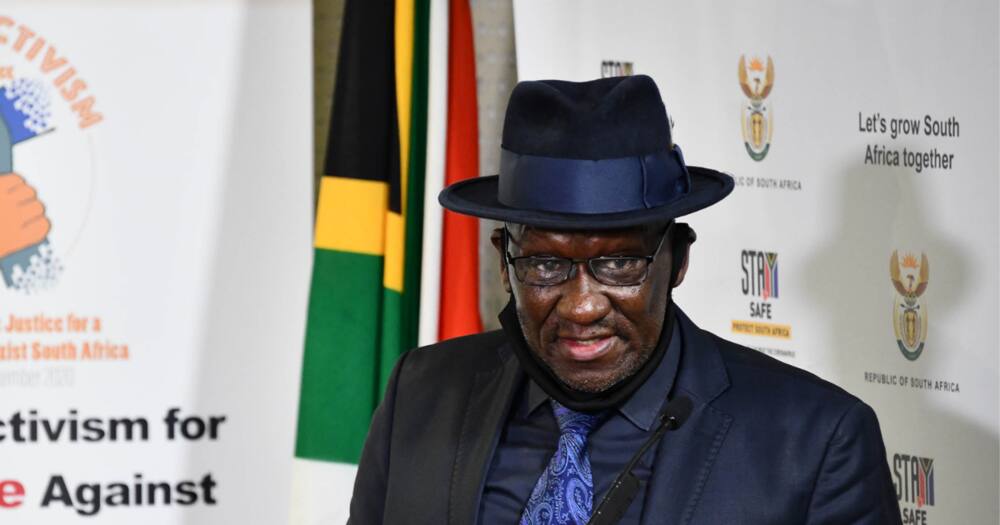 In a statement released on Wednesday, the official opposition party commented that the minister's condemnation of Malema's comments will fall on deaf ears should no action be taken
The party said Cele must reassure police officers and their families that he is on their side by taking action against Malema and the EFF.
Thee DA also noted it's been two days since Malema issued his threat and yet, the minister still has to act.
The DA even claims that the ANC government is scared to act against Malema.
The party said in its statement that the ANC seems afraid to act Malema.
The SAPS itself was accused of dragging its feet, something the DA feels only empowers Malema.
In its press release, the DA said he police is dragging its feet on their investigation, claiming this has allowed Malema to continue what it called "spouting hatred and violent threats which undermine our constitutional democracy, erode the credibility of government and pose a direct challenge to the authority of the state."
Cele, in the party's view, must put his money where his mouth is and take action. The DA believes Cele must walk the talk and take action against Malema.
The opposition party wanrned that if Cele is afraid to take action, the DA will.
"We cannot stand by and allow the hard-working members of the SAPS and their families to be threatened in this manner. Our policemen and policewoman deserve better. The DA will stand up for their rights."
Earlier, Briefly.co.za reported that AfriForum has confirmed that it has filed several cases against Malema.
This comes after the EFF leader caused a stir when he called for supporters to 'fight with police officers in their homes'.
AfriForum revealed it lodged three separate criminal charges against Malema over his controversial comments.
The group will now be pursuing a charge of libel, a charge of conspiracy to incite violence and a charge of assault by means of threats.
Enjoyed reading our story? Download BRIEFLY's news app on Google Play now and stay up-to-date with major South African news!
Source: Briefly.co.za