US election: Joe Biden reportedly won more than 80 million votes
- Joe Biden has become the first presidential candidate to win the most votes in a US election
- His record-breaking number of popular votes is still likely to increase in the coming days
- Biden has so far received roughly 51% of the national popular vote to Donald Trump's 47.1%
PAY ATTENTION: Click "See First" under the "Following" tab to see Briefly.co.za News on your News Feed!
For the first time in a United States of America presidential election, a candidate has garnered an unprecedented 80 million votes.
This honour falls to former vice president Joe Biden, the projected president-elect of the US and candidate of the Democratic party in the 2020 presidential election.
A report said that Biden has so far received roughly 51% of the national popular vote to Donald Trump's 47.1%.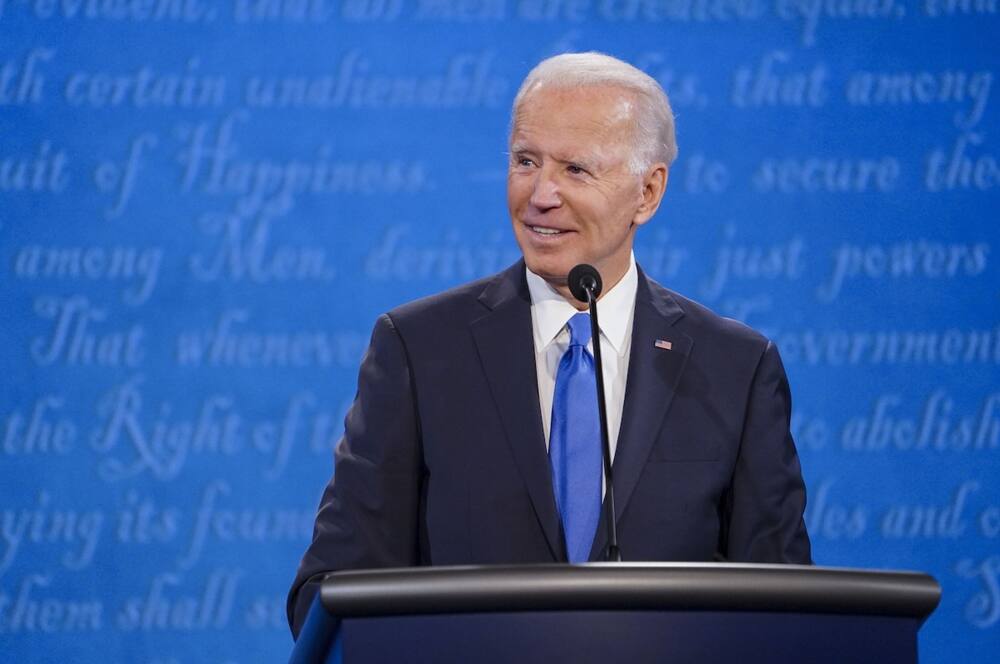 According to Independent, Biden had won more than 80,011,000 votes, while President Donald Trump had more than 73,800,000. Also, Biden has won 306 electoral votes, while Trump has 232.
The report stated that more than 156 million people voted in the 2020 election. This is a record turnout of more than 66%.
Meanwhile, some commentators have reacted to Biden's win on social media.
Carol Burden wrote:
"We Americans have been keeping our fingers crossed, hanging on tender-hooks, and saying our prayers that things will go smoothly. Most of us will believe when we see the Oath of Office taken. Only then, will a sigh of relief be heard from across the pond!"
Ojinnaka Akubuo added that:
"The most important thing is for Joe Biden to give back the trust that more than 80 million Americans gave him. He should always remember the hard time he passed through as person to treat the less privileged with dignity.
"Wisdom is born not bought. I wish you well Biden."
In another development, in what will be a big blow to many people around the world Trump is seeking ways to end birthright citizenship before he leaves office.
According to reports, Trump is reportedly considering signing an executive order to end it. Under current law, all babies born in the United States are automatically granted citizenship, regardless of whether or not their parents are American.
Briefly.co.za had also reported that attempts by Trump to overturn the November 3 presidential election results did not bear fruits as the Republican expected.
Trump, who contested Biden's win in court, has repeatedly declared himself the legitimate winner of the election and alleged voter fraud by Democrats. As of Friday, November 20, Biden had amassed a total of 80 million votes against Trump who was six million votes behind him at 74 million, CNN reported on Saturday, November 21.
On the electoral college, Biden was ahead with 302 votes while Trump had 232.
Enjoyed reading our story? Download BRIEFLY's news app on Google Play now and stay up-to-date with major South African news!
Source: Briefly.co.za